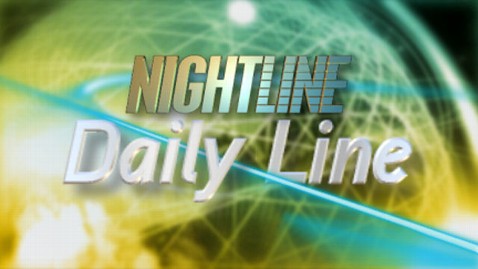 12:10 p.m ET: Don't miss the latest episode of Nightline right after your late local news.
11:50 p.m ET: Miami Heat clinched its first NBA final win in a nail-biter of a game with the Oklahoma City Thunder.
Miami led with 100 points to Oklahoma's 96. Both Lebron James and Kevin Durant led their respective teams with 32 points each.
The two teams will face off in game 3 of the finals this Sunday at 8pm on ABC.
10:56 p.m ET: Egypt's future, post-Mubarak's ouster, has become even more precarious now that its Supreme Constitutional Court has dissolved parliament and ruled that Mubarak's former prime minister, Ahmed Shafiq, can run for president.
The decision has serious consequences for the future of democracy in Egypt. Read the full AP story HERE
8:40 p.m. ET: Check out the Nightline Qwiki! Anchor Terry Moran previews tonight's show with dangerous teen stunts, Nik Wallenda's daring feat at Niagara Falls and LeBron James good will gesture towards a deserving young man.
Play the Qwiki: 6/14/12 NIGHTLINE PREVIEW
6:17 p.m. ET: Archaeologists believe they have found a wooly mammoth graveyard. Check it out:
5:29 p.m. ET: President Obama's speech today drew a contrast between his and Romney's economic visions: read the full story.
4:02 p.m. ET: Cave paintings in northern Spain may be 4,000 years older than we thought - they could have been done by Neanderthals. This is a big deal in our understanding of our prehistoric ancestors, writes ABC News' Ned Potter here.
2:58 p.m. ET: More cougars are settling in the Midwest, a study shows. Read the full story in USA Today.
2:34 p.m. ET: "Nightline's" Bill Weir tweets: "Down to the font, Romney's new attack ad is a perfect clone of an Obama '08 attack ad: http://t.co/sYFmpuhU ht@jaketapper
1:02 p.m. ET: Do you shop at the Cedar Rapids Hy-Vee? A Powerball ticket worth $241 million was sold there, and the buyer hasn't come forward. Read the full story.
12:37 p.m. ET: Fresh beef! Chris Brown and Drake Reportedly Brawl Over Rihanna at Nightclub
12:20 p.m. ET: A massive police manhunt is searching for a former Army Special Forces surgeon wanted in the shooting death of a Buffalo nurse. Read the latest here.