Jan 10, 2013 8:32pm
6:02 p.m. ET: UPDATE: The jury in the Jodi Arias murder trial watched a television interview today in which Arias said "no jury will convict me" for killing her ex-boyfriend, Travis Alexander.
Arias also said she could never imagine commiting such a violent act as killing Alexander.
Read the developing story HERE and watch the latest on "Nightline" tonight at our NEW TIME, 12:35 a.m. ET
4:27 p.m. ET: So remember when Jacob Lew, the presumed frontrunner to replace Tim Geithner as President Obama's Treasury secretary, caught flack for his messy signature because it might appear on the dollar bill:
Well, it's official. President Obama today tapped his chief of staff, Lew, to be the next Treasury secretary. Read the full story HERE
3:23 p.m. ET: Fiction crime-writer Patricia Cornwell is used to writing about a heroic medical examiner investigating complex mysteries, but now she is in the middle of a drama of her own, claiming her former financial management firm cost her tens of millions of dollars in lost money over four years. Read more HERE
"Nightline" profiled Cornwell when she debuted her book, "Red Mist," last year. Catch up on what you missed HERE:
1:10 p.m. ET: We were keeping an eye on reports of a group of killer whales that were trapped under ice near a remote Canadian village, taking turns breathing through a hole in the ice, but now they are free.
According to the mayor's office in Inukjuak, Water opened up around the area where the orcas had been coming up for air and the winds seemed to have shifted overnight, creating a passageway to the open water six miles away.
11:55 a.m. ET: ABC NEWS EXCLUSIVE: A team of scientists who analyzed the brain tissue of renowned NFL linebacker Junior Seau after his suicide last year have concluded the football player suffered a debilitating brain disease likely caused by two decades worth of hits to the head, researchers and his family exclusively told ABC News and ESPN.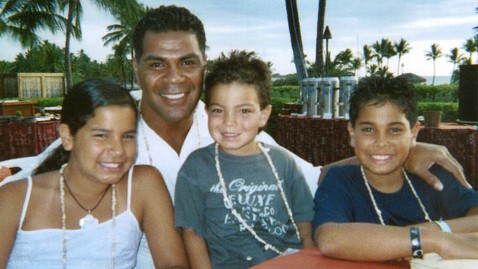 Read the latest HERE and tune into "Nightline" Tonight at our NEW TIME, 12:35 a.m. ET
10:02 a.m.ET: OMG. Did you see who got Oscar snubbed?
We're all abuzz over the Oscar nominations, which were announced on "Good Morning America" this morning, and lacked some big names, especially in the Best Director category. Including…
Quintin Tarantino for "Django Unchained":
Ben Affleck for "Argo":
Kathelyn Bigelow for "Zero Dark Thirty":