Jun 5, 2014 9:41pm
From the unconventional and awe-inspiring to the hilarious and heartwarming, here's a look at some of the most interesting photos, videos and stories that have our newsroom talking today. What's capturing your attention, filling your inbox and cluttering your Facebook/Twitter feed? Tweet us the stories you're talking about using #InstantIndex, or email us at ABC.WorldNews@abc.com, and they could appear on "World News."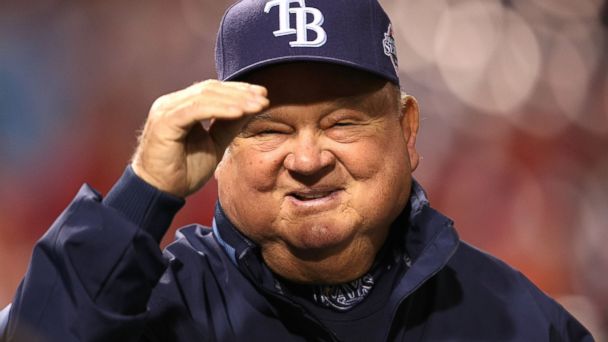 Don Zimmer Passes Away
One of baseball's most beloved figures, Don Zimmer, has passed away at the age of 83. For 66 years, he acted as a secret weapon on the field and in the dugout. He played alongside Jackie Robinson, was coached by Casey Stengel and later became a coach himself. He was a member of the Dodgers, Chicago Cubs, New York Mets, Cincinnati Reds, and more. We fondly remember Zimmer by his nickname, "Popeye."
Record Number of Stay-at-Home Dads
Tonight, a headline about the modern American family. With Father's Day just around the corner, a new report finds a record number of dads are staying at home. Nearly 2 million men are stay-at-home dads. That's twice as many as there were 25 years ago. 21% of these fathers say the main reason they stay home is because they chose to in order to care for their family.
A Nun Wows on Italian Singing Show
And the singing sensation who is making global headlines is a 25 year old nun going for victory on the Italian Voice. Sister Cristina Scuccia has been shocking the judges all season and tonight we'll find out if she wins or loses. But regardless of the outcome, she hopes she inspires children to follow their dreams.