Renowned music photographer Henry Diltz has taken photos of rock 'n' roll's most famous stars since the 1960s. Self-taught, Diltz picked up the photography bug while touring with his band, Modern Fold Quartet, with a $20, second-hand Kodak Pony camera. After MFQ disbanded, he graduated from amateur shutterbug to professional photographer when one of his photos was used for a Lovin' Spoonful album cover.
Since then, his works have graced more than 300 covers and appeared on the pages of magazines, books and newspapers around the globe. The rapport Henry has with his musician friends has always enabled him to capture candid and intimate moments with his subjects.
The following are selections from Diltz's newly published book, Unpainted Faces, which showcases a collection of over 150 photos of rock legends and celebrities, along with Henry's personal insight into each image.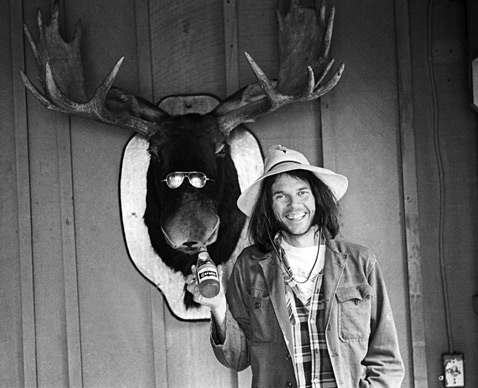 Neil Young & Moose ? 1975 "Sharing his Corona beer with a moose head we discovered in the garage of a house Neil was buying in Malibu." (© Henry Diltz/Morrison Hotel Gallery)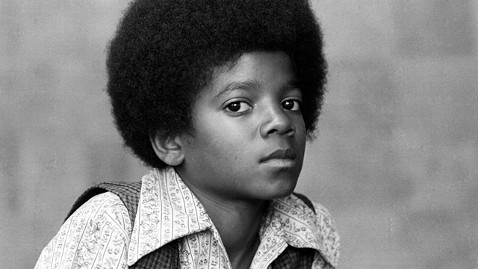 Michael Jackson ? 1971 "Rolling Stone called one day and asked me to go to the Motown Records office in L.A. to photograph the Jackson 5 answering fan mail. This picture was used on the cover of Rolling Stone." (© Henry Diltz/Morrison Hotel Gallery)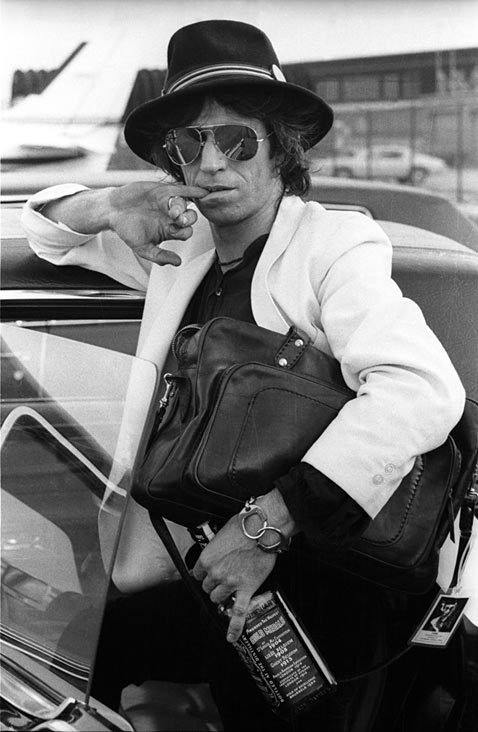 Keith Richards ? 1979 "I spent three weeks touring with Ron Wood's group, the New Barbarians, which included Keith Richards. All we saw were airplanes, hotels and concert halls but there was never a boring moment. The band rarely went to bed and always had reggae tapes blasting. Here is Keith just off the plane and waiting by the limo to ride to the next concert." (© Henry Diltz/Morrison Hotel Gallery)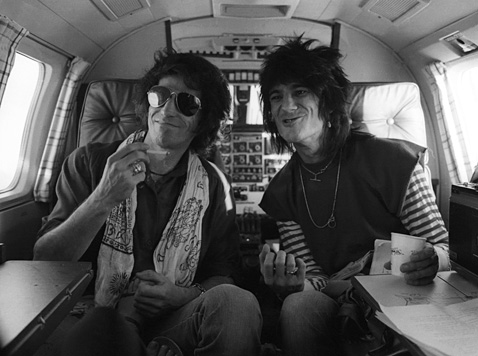 Keith Richards and Ron Wood ? 1979 "Ron Wood's New Barbarians record promo tour with Keith in the band was the Rolling Stones without Mick as the leader. I flew in a small plane with these two guys for the last concert in San Diego. They were a captive audience for my camera but I was the captive audience for their amazing energy." (© Henry Diltz/Morrison Hotel Gallery)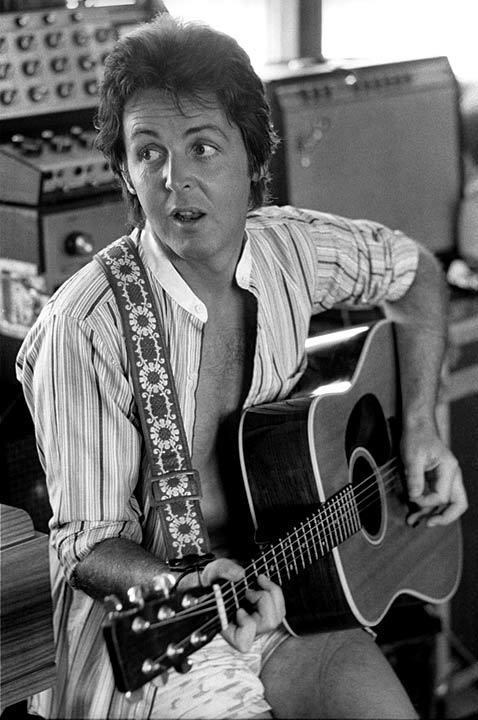 Paul McCartney ? Virgin Islands ? 1977 "The McCartneys called me from the Virgin Islands in the Caribbean. Over a ship's radiophone, the voice was all crackly: 'Henry, can you come down here and take some photos of us?' There were three boats: one to live on, one for the crew, and one that was jammed with recording gear. They floated on the Watermelon Bay for a month while they recorded the Wings album 'London Town.' Paul and his daughters, Stella and Mary, sometimes entertained us around the dinner table with sea songs and musical plays they had made up. I was glad to be there." (© Henry Diltz/Morrison Hotel Gallery)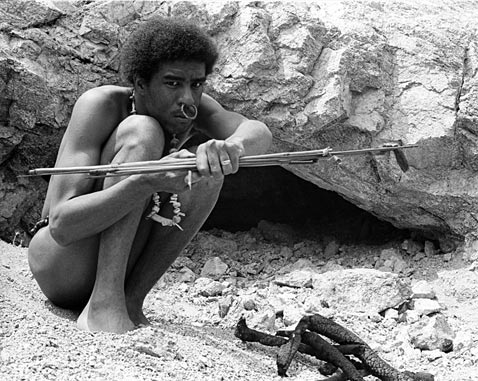 Richard Pryor ? Beverly Hills ? 1968 "When I arrived at Richard Pryor's house to photograph him for his first album, he wouldn't get out of bed. He wanted me to take his picture while he slept. We talked about some other ideas and he spoke of a cave near his house where he could do something from his 'roots.' The album cover was then designed like a National Geographic magazine cover, but it looked so real the magazine made us change it." (© Henry Diltz/Morrison Hotel Gallery)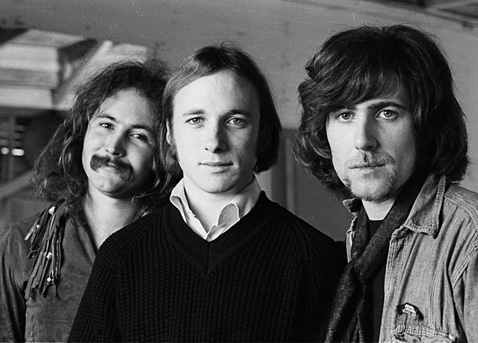 Crosby, Stills and Nash ? 1969 "This early picture of CSN was taken in my friend Gary Burden's barn on the day we photographed them sitting on the old couch for their first album cover." (© Henry Diltz/Morrison Hotel Gallery)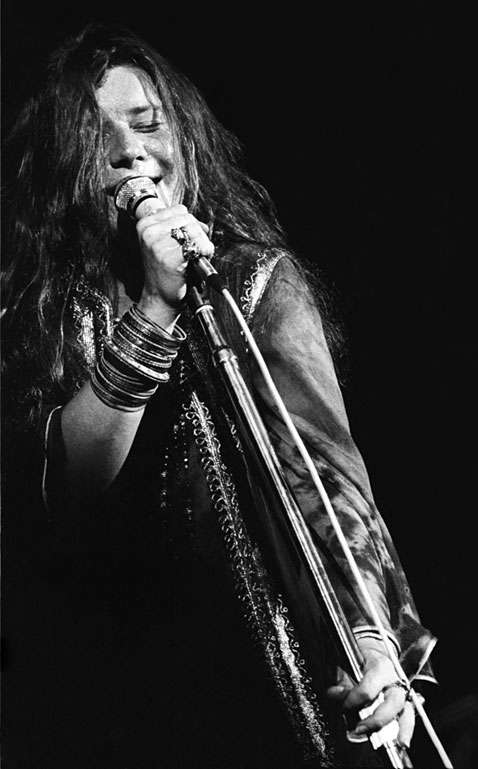 Janis Joplin ? Woodstock ? 1969 "This was the second time I photographed Janis. The first time was at the Monterey Pop Festival. At Monterey she had been a surprising newcomer. At Woodstock she was a seasoned pro. Both places she sang her heart out." (© Henry Diltz/Morrison Hotel Gallery)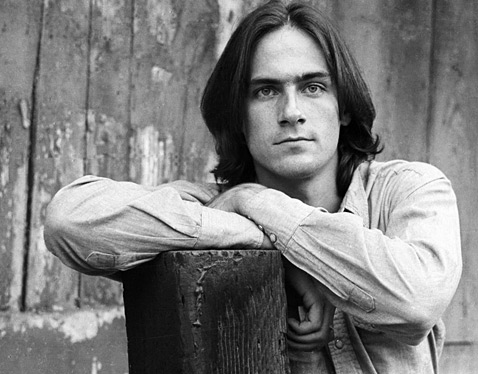 James Taylor ? 1969 "James Taylor and I were walking around Cyrus Faryar's artist colony called The Farm looking for a good place to take another publicity picture. He leaned on a post beside an old garage. I took a couple of quick shots and this became the cover of his 'Sweet Baby James' album. Actually it was a color photo I took right after this one, but I like this one better." (© Henry Diltz/Morrison Hotel Gallery)
The Who ? Monterey Pop Festival ? 1967 "The Who surprised everyone when they smashed up their instruments at the end of their Monterey Pop show. A sound engineer came running out to save the expensive microphones and almost got a whack from Pete Townsends's flying guitar." (© Henry Diltz/Morrison Hotel Gallery)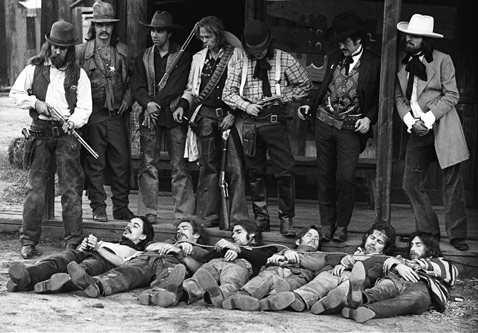 Eagles with Jackson Browne & J.D. Souther ? 1972 "We went out to an old Western movie town in the Malibu hills with lotsa guns and beer and spent the day playing cowboys. The Eagles were the bank hold-up gang and their managers and roadies were the lawmen. For the first couple hours we photographed without actually shooting the guns. Then we loaded them with blanks and from that point on it got very real. The noise was deafening and the cloud of smoke that rose up into the air caused the fire department to arrive with sirens wailing.
"The picture of the dead gang was based on a picture J.D. Souther had found in a book on the Old West. The old picture showed the Dalton Brothers gang laid out dead in the street with their hands tied and the lawmen posing behind them like so many hunters with their dead game." (© Henry Diltz/Morrison Hotel Gallery)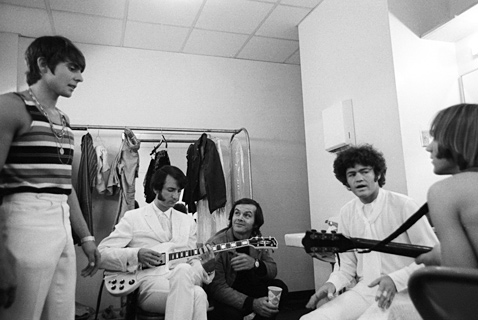 Jack Nicholson & The Monkees ? 1968 "Jack Nicholson and The Monkees in their dressing room before filming a concert for their movie 'Head.' Jack was a friend who also helped to write and produce the movie." (© Henry Diltz/Morrison Hotel Gallery)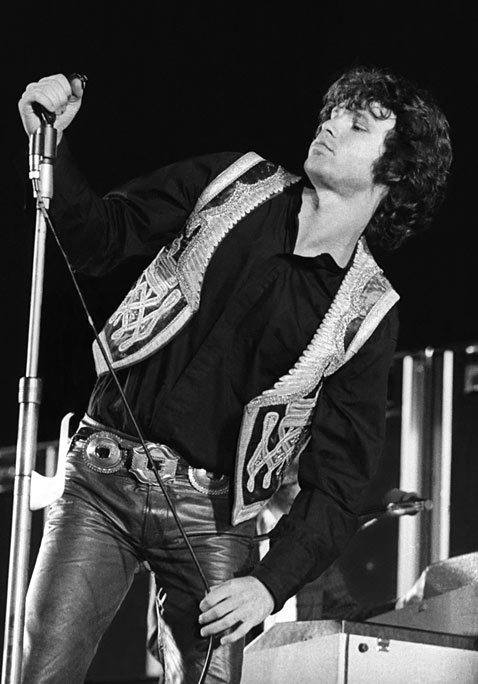 Jim Morrison ? Hollywood Bowl ? 1968 "Jim Morrison was definitely an interesting guy… and an interested guy. He was often quiet but always very alert to what was going on around him. He struck me as being a bemused poet who wanted to know all the meanings of life. One day I went with him to talk to old men in sleazy bars downtown. He would buy them a drink and then get them to talk while he sat and listened with just the hint of a smile on his face." (© Henry Diltz/Morrison Hotel Gallery)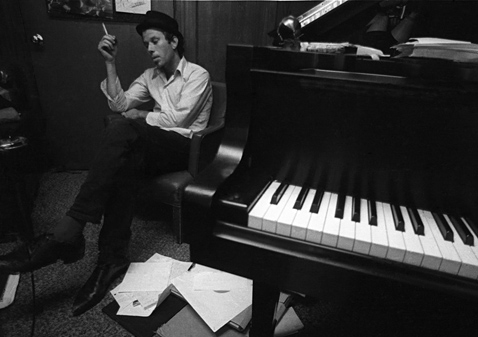 Tom Waits ? 1980 "My friend Stephen K. Peeples was going to interview Tom Waits in a little room at the Zoetrope movie studio in Hollywood. Tom was writing music for Francis Ford Coppola's 'One From the Heart.' I went along just to hang out. There were music manuscripts all over the floor." (© Henry Diltz/Morrison Hotel Gallery)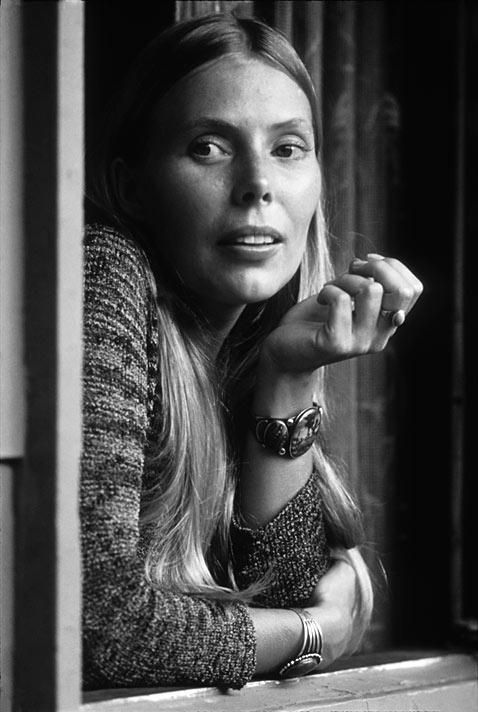 Joni Mitchell ? Laurel Canyon ? 1970 "Joni is leaning on the window sill of her cottage in Laurel Canyon. This is the house Graham Nash sings about in the song 'Our House' ('is a very, very, very fine house')." (© Henry Diltz/Morrison Hotel Gallery)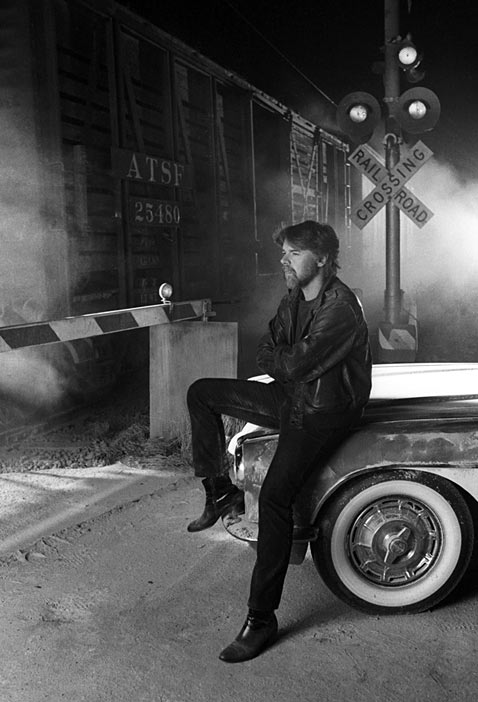 Bob Seger ? 1986 "Bob Seger sitting on a Chevy Corvette waiting for the train to go by. Actually the train was going by all night long as part of the video he was filming."
Diltz is a founding partner in the Morrison Hotel Gallery in New York, which exhibits fine art music photography, and he continues his photographic career to this day. Unpainted Faces is only available for sale through the gallery website at www.morrisonhotelgallery.com and is published by Morrison Hotel Publishing.