Emmett Kelly's " Weary Willie" the hobo epitomized the character of the sad clown.  But what happens when a sad clown stares into a much, much darker place?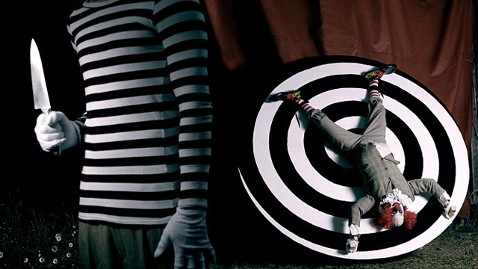 Wheel of Misfortune  (© Peter Lundström)
This was the subject that photographer and art director Peter Lundström wound up exploring in his Circus Depression series.   The project started out as a visualization of the sad clown - put in situations of complete despair - but he soon discovered the appeal of the images was what people read into the surrounding objects.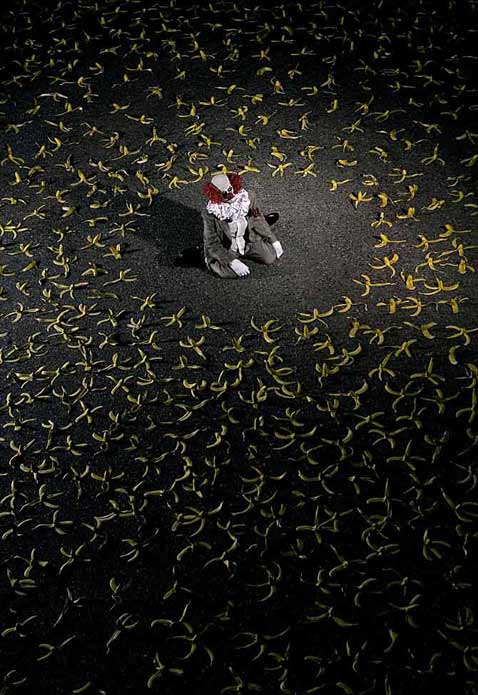 Bananas  (© Peter Lundström)
"The bananas in which the clown is surrounded would symbolize different things to different people, be it surrounded by problems, having trouble finding one's way, etc.," says Lundström.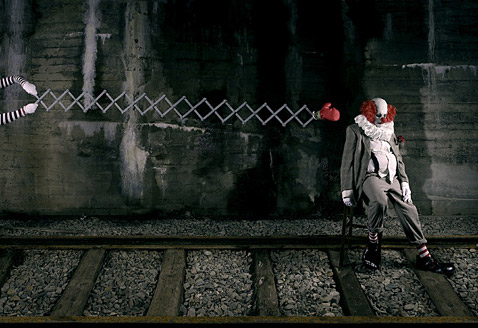 They Keep On Coming  (© Peter Lundström)
A similar dichotomy applies to the boxing glove; it can signify knowing bad karma can hit at any moment or that life's punches keep coming from antagonists unknown.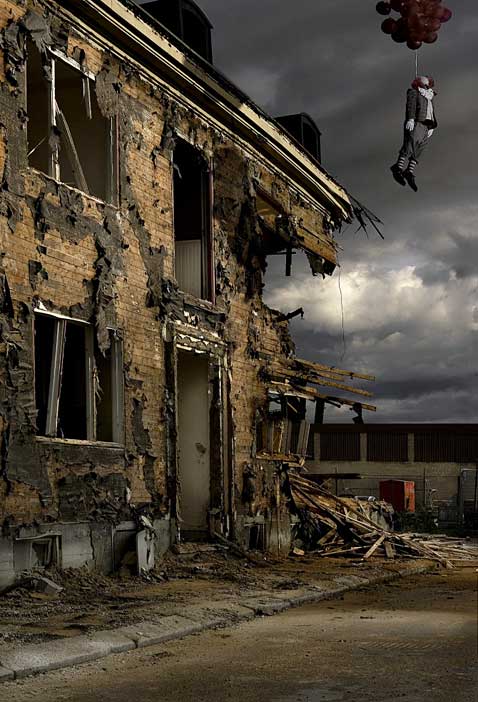 Ballons  (© Peter Lundström)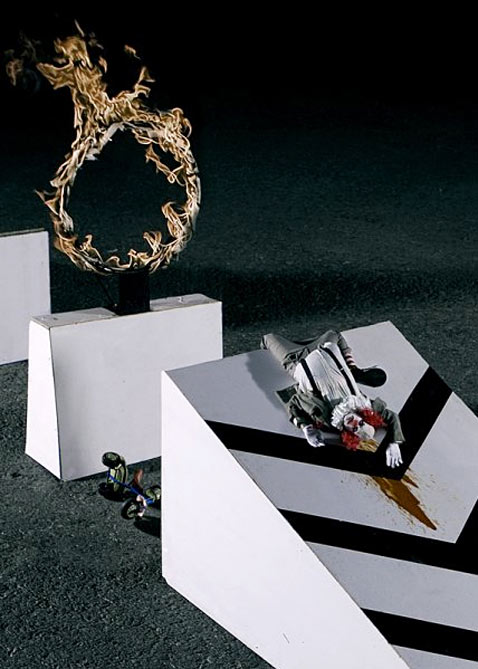 Petit Velo  (© Peter Lundström)
Peter Lundström's photographs are not ones of pure documentation but more a process of conceptualizing.  His goal is to engage, hold and provoke thought in the viewer. Lundström is the art director for WDO, one of Sweden's leading advertising agencies.  You can see more of his work at Cargo and Behance.