'Ziggy Stardust' 40th Anniversary
David Bowie's iconic album, "The Rise and Fall of Ziggy Stardust and the Spiders from Mars," was released 40 years ago today, June 6, 1972.  The storyline of his concept album is based on a fictional rock star named Ziggy Stardust. Ziggy is the human manifestation of an alien trying to send a message to society in its last five years of existence.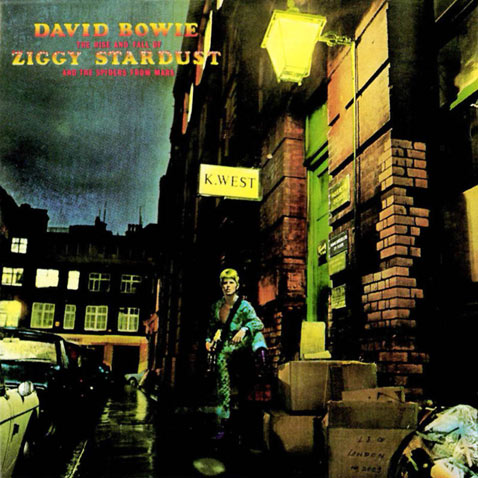 The photos for the album cover were taken in front of a fur shop, "K. West," at 23 Heddon St. in London.  The post office in the background was the site of London's first nightclub, "The Cave of the Golden Calf," which opened in 1912.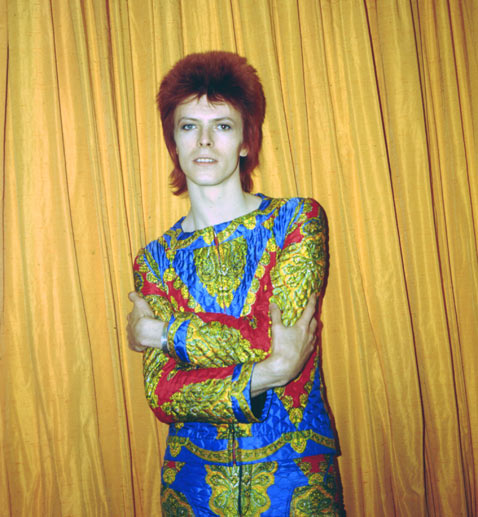 David Bowie poses for a portrait dressed as "Ziggy Stardust" in a hotel room in 1973 in New York City. (Photo by Michael Ochs Archives/Getty Images)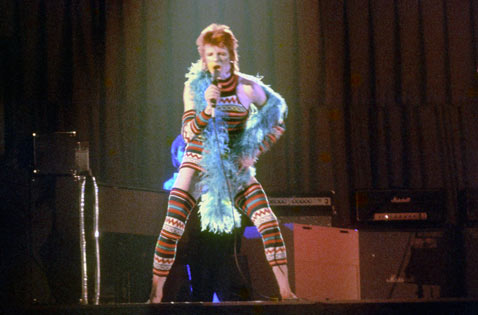 Musician David Bowie performs as "Ziggy Stardust" in 1973 in Los Angeles. (Photo by Michael Ochs Archives/Getty Images)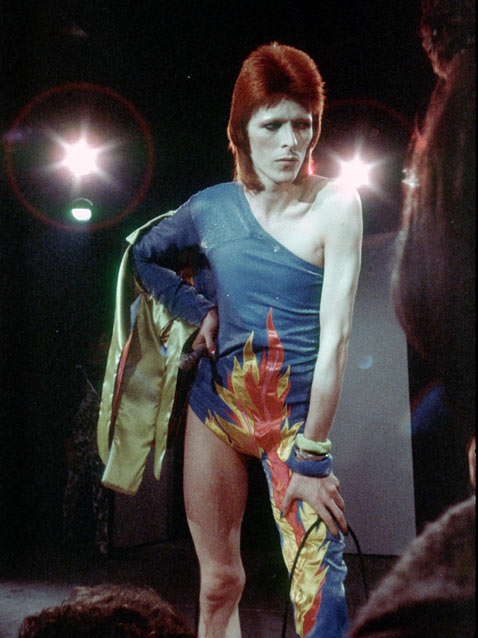 Musician David Bowie performs during his "Ziggy Stardust" era in 1973. (Photo by Michael Ochs Archives/Getty Images)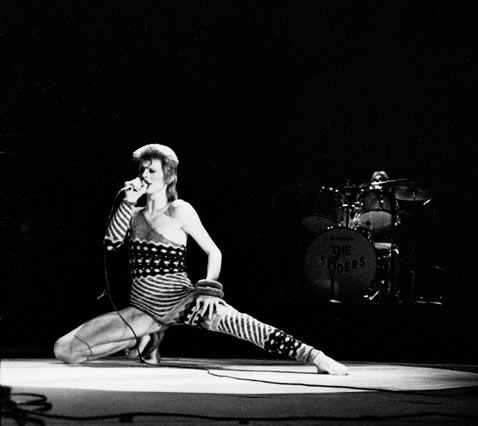 David Bowie performs live at Earls Court arena May 12 1973, during the "Ziggy Stardust" tour. (Photo by Gijsbert Hanekroot/Redferns/Getty Images)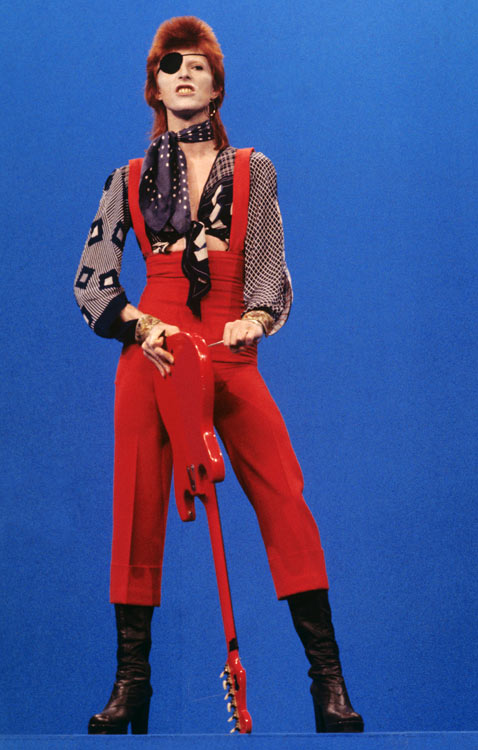 David Bowie (wearing an eye patch) performs "Rebel Rebel" on the TV show TopPop on  Feb. 7, 1974, in Hilversum, Netherlands. This was Bowie at the end of his Ziggy era. (Photo by Gijsbert Hanekroot/Redferns/Getty Images)
blog comments powered by