Photographer Ben Thomas "miniaturizes" iconic cities and their landmarks through the technique of tilt-shift photography.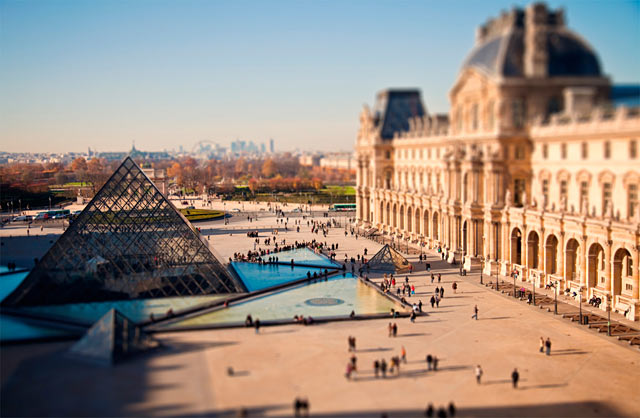 Paris Love ? Paris, 2009
With a special lens that can produce a very shallow depth of field, Thomas photographs scenes that are focused very narrowly on one plane, with blurring increasing toward the top and bottom of the frame. This simulates the look typical in close-up photography and creates the illusion of viewing a diorama.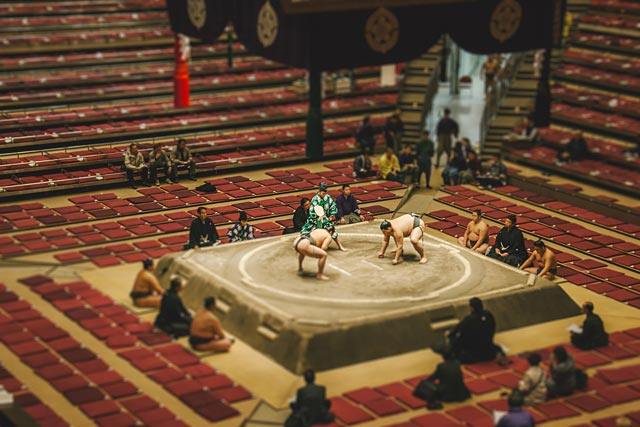 Sumo ? Tokyo, 2011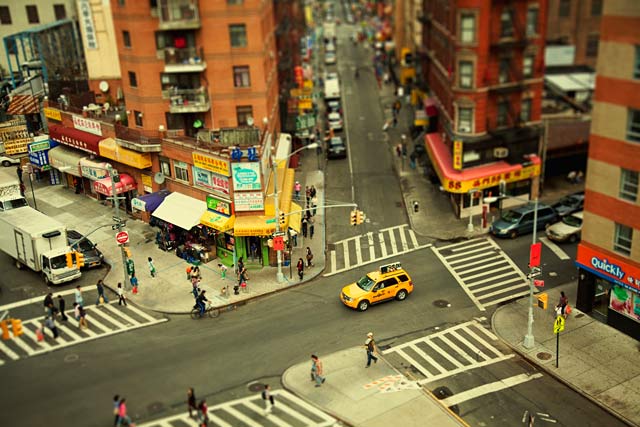 Brohattan ? New York, 2011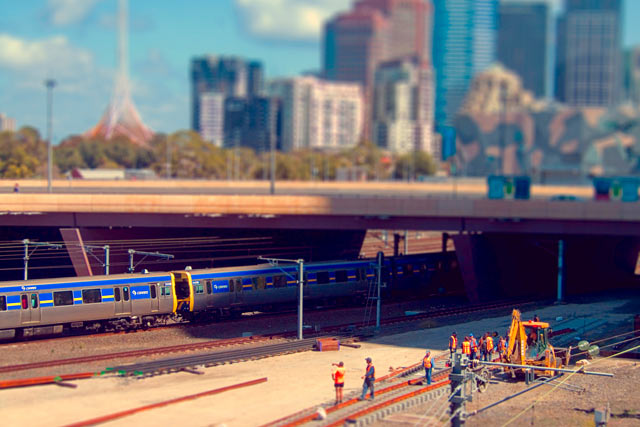 Mini 5 ? Melbourne, 2007
Thomas started his project in 2007. His aim was to present some of the world's largest cities in a different way and found that through this technique, certain details came into focus that would normally lost in the background in typical photos. "I really find it's this detail that reveals the personality of a city," says Thomas.
Thomas' project has taken him to more than a dozen cities, logging nearly 78,000 miles in travel.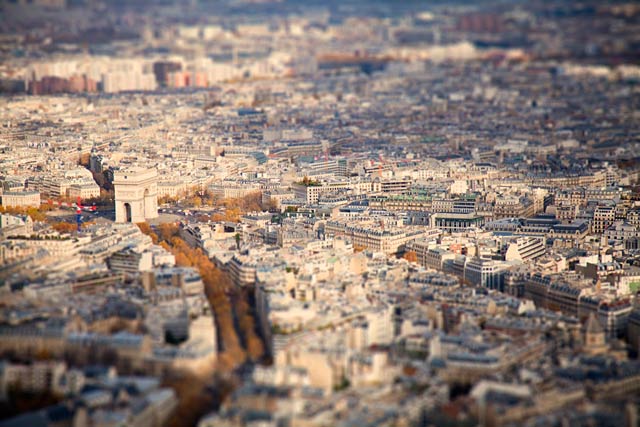 Arc ? Paris, 2010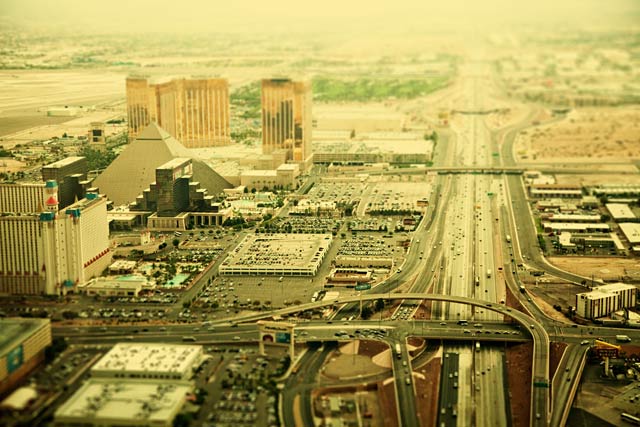 Strip Down ? Las Vegas, 2011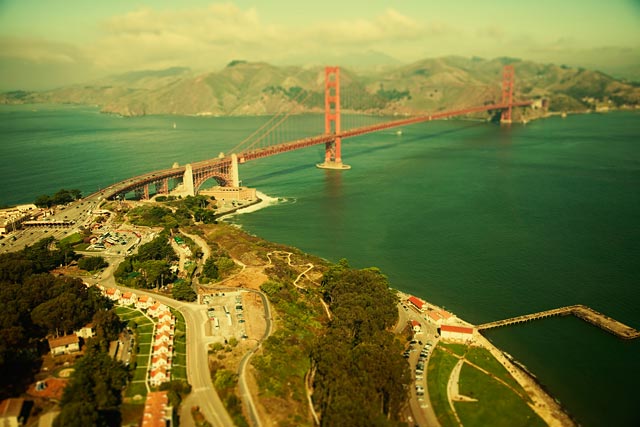 Sofro ? San Francisco, 2011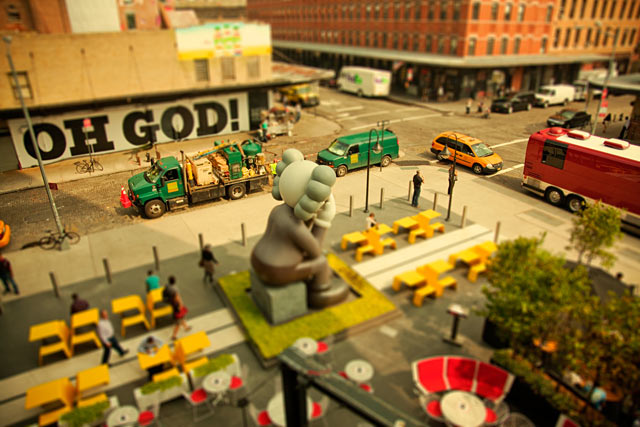 Oh God ? New York, 2011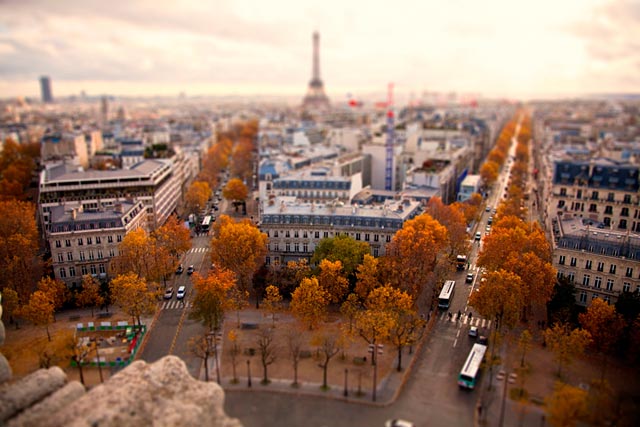 Impossible ? Paris, 2009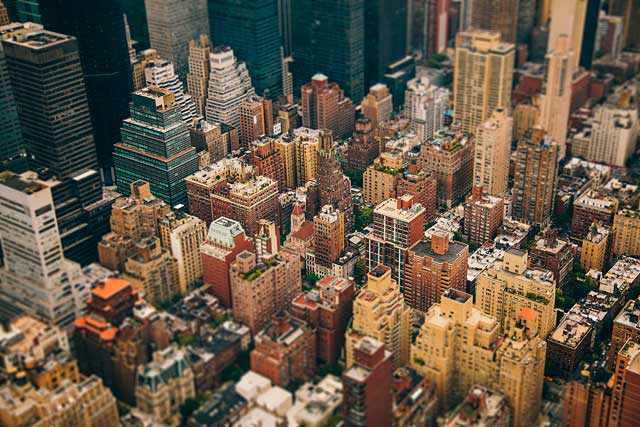 Save a Place for Me ? New York, 2011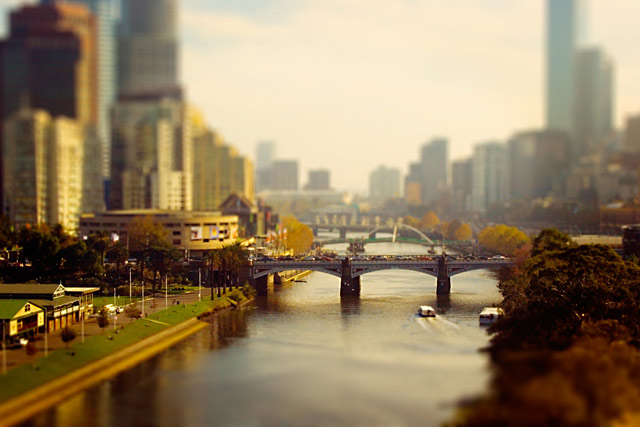 From a Wheel ? Melbourne, 2009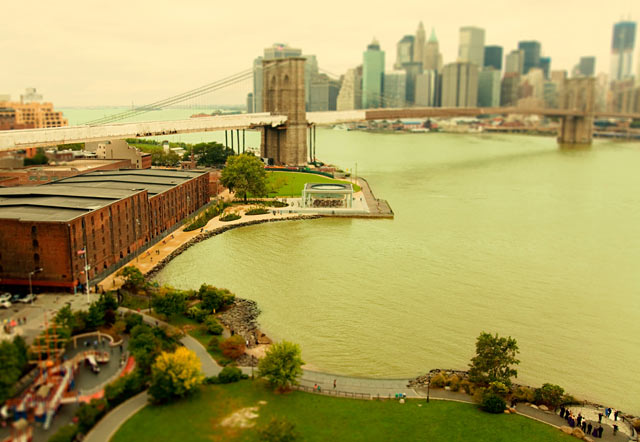 Dumbo ? New York, 2011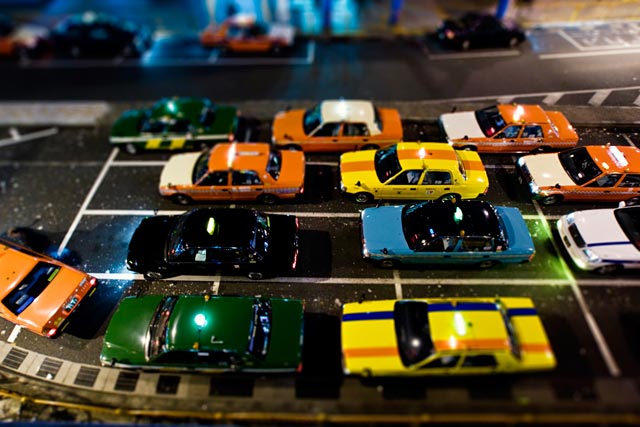 Bump ? Tokyo, 2008
Ben Thomas was born in Adelaide, Australia, and studied 3D animation before picking up photography and a new city, Melbourne. His work has been exhibited worldwide and featured in numerous publications. In addition, he won the 2008 ACMP Projections Best Art photographer.