Jun 13, 2013 11:38am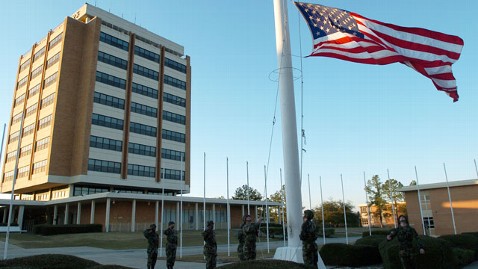 When Fort Gordon, the army base in Augusta, Ga., established new radio frequencies to enhance emergency communications last week they left out one calculation: neighborhood garage doors.
Garage door remotes and the new system share the same 390 megahertz frequency, which caused many of the remotes to stop working. Garage doors were jammed as far as 12 miles away, prompting a flood of calls to dealers who sold the remotely operated doors.
"It would've been nice if the bases in the area had gotten more news out… It would have saved some time and curiosity," Steve Garrett, a dealer at Overhead Garage, told ABC News.  Employees at Overhead fielded call after call from confused garage owners last week. "It's been a nightmare … it really has," one employee told ABC News this morning.
Until the base released a statement this week, the public had no idea what was happening to their remotes.
"Fort Gordon intended to conduct widespread public notifications on this transition; however, testing began earlier than expected," Gordon spokesman Harry Yarnell said in the press release.
"Here's the bottom line: This frequency band on which garage door openers operate belongs and has always belonged to the Department of Defense," Lt. Col. Damien Pickard of the Department of Defense told ABC News.
"In the case of Fort Gordon, they want to delay this test because the public was not given ample time to make the proper preparations," Pickard said.
According to the Federal Communications Commission, everything was done correctly.  Under the guidelines of the FCC, owners of consumer gadgets such as baby monitors, garage door openers and cordless phones must yield to any random military operations, warning or not.  Garage doors operate on an "unlicensed basis," leaving the frequencies open to military bases.
While this is a first in Georgia, there have been reports of similar occurrences near military bases in California and Connecticut.  The transitions to the new communication systems have been happening since 2004, Pickard said, and what is happening in Fort Gordon has happened before.
Today's frequency tests being turned off was just to give residents in the area some time to resolve any issues they may have before tests resume.