EXCLUSIVE: ABC's Brian Ross Speaks with Sole Surviving Member of Arizona Hotshot Team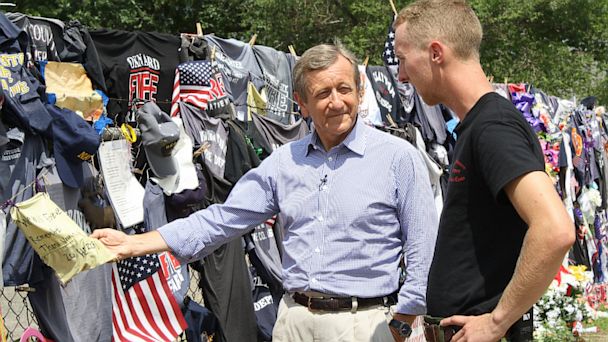 Interview Airs Wednesday, August 7 on "GMA," "World News with Diane Sawyer" and "Nightline"
On June 30, 2013 a raging wildfire in central Arizona killed 19 men of a 20-member team of elite firefighters who were battling the blaze. It was the deadliest day for American firefighters since Sept. 11, 2001. Brendan McDonough, the sole surviving member of the Granite Mountain Hotshot team, is speaking out about the tragedy in an exclusive interview with ABC News Chief Investigative Correspondent Brian Ross. "I asked a million times - why am I sitting here and why isn't someone else, why aren't they sitting here with me," McDonough told Ross.
The interview will air Wednesday, August 7 on " Good Morning America" (7:00 a.m., ET), " World News with Diane Sawyer" (6:30 p.m., ET) and in late-night on " Nightline" (12:30 a.m., ET) on the ABC Television Network. The interview took place at the Granite Mountain Hotshots station house and marked the first time Brendan had been inside it since the Yarnell fire.
RELATED: Bodies of 19 Firefighters Killed in Arizona Wildfire Recovered RELATED: Emotional Farewell for 19 Fallen Ariz. Firefighters
blog comments powered by