Oct 22, 2013 2:23pm
Robert Capa, considered one of the greatest modern war photographers, was born 100 years ago today. Born Oct. 22, 1913, Capa was raised in Budapest, Hungary. He studied journalism in Berlin and began taking photos as a hobby. Finding it difficult to locate work as a journalist, he would become one of the most important conflict photographers of his time
He traveled to Spain in 1936 to document the Spanish Civil War. In that same year, he shot his most iconic photo called the "Falling Soldier" that catapulted him into fame and has since been considered the most iconic image of war. What makes Capa's photos so successful is his ability to convey the moments of pain, anguish and valor of his subjects. Through his photographs, he shows the raw emotions of the citizens who put everything at stake, including their loved ones, to defend their freedom.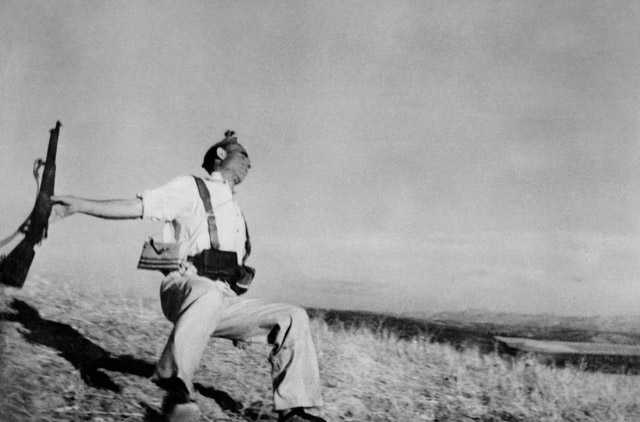 SPAIN. Cordoba front. September 1936. Death of a loyalist militiaman. (Robert Capa/ICP/Magnum Photos)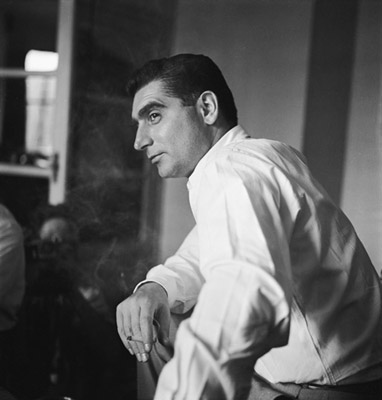 Photojournalist Robert Capa (1913 – 1954) at a meeting of the Magnum photographic cooperative, Paris, circa 1947. (Ernst Haas/Hulton Archive/Getty Images)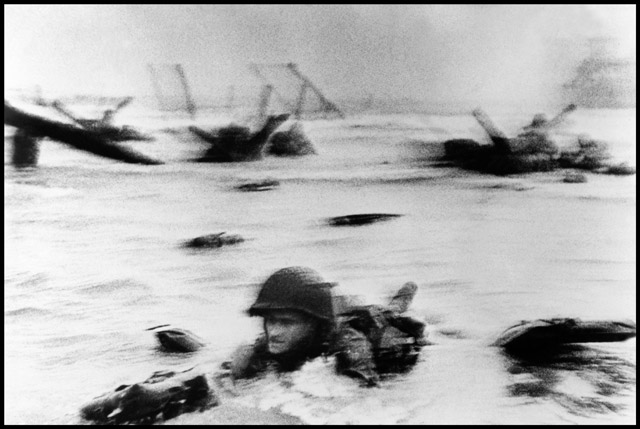 FRANCE. Normandy. June 6, 1944. Landing of the U.S. troops on Omaha Beach. (Robert Capa/ICP/Magnum Photos)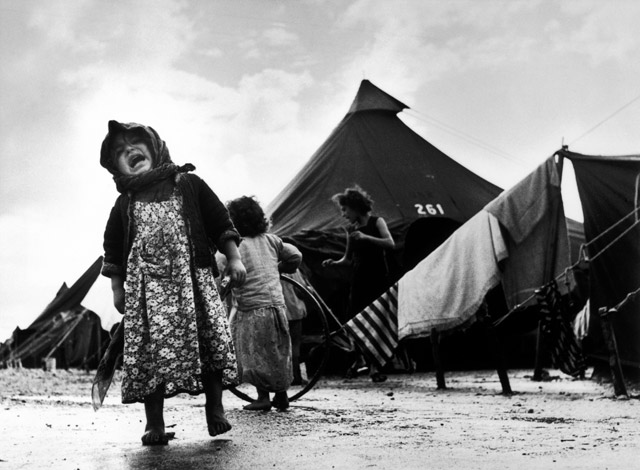 ISRAEL. Near Haifa. 1950. Child at the Sha'arHa'aliya transit camp for new immigrants. (Robert Capa/ICP/Magnum Photos)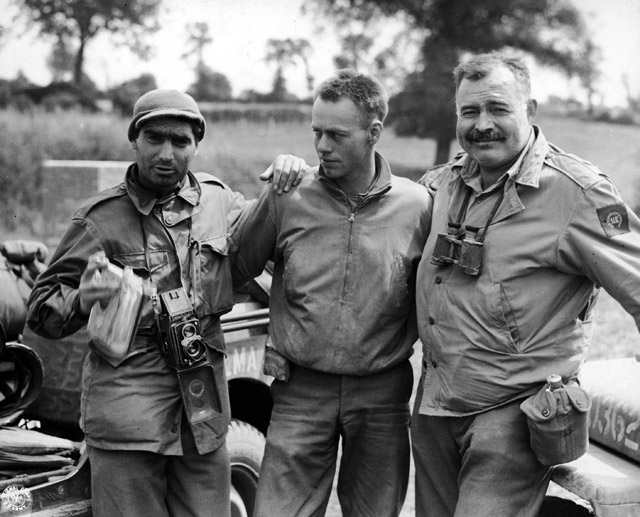 Robert Capa, left, writer Ernest Hemingway, right, and driver, during a wartime assignment on the liberation of Paris, Dec. 31, 1943.  (Time Life Pictures/Getty Images)
See more featured photography curated by ABC News' photo editors, and at Picture This, the ABC News photography blog.