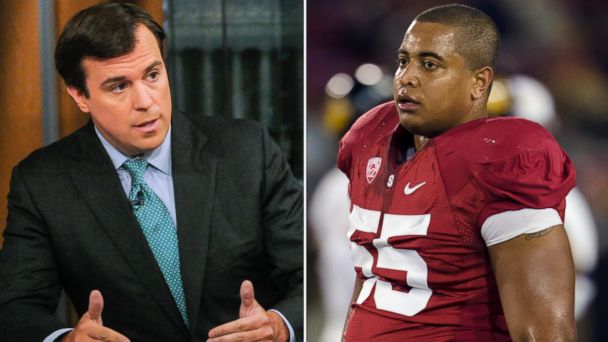 Jonathan Martin is the 312-pound offensive lineman, who left the Miami Dolphins last week after allegations that he was being bullied by a teammate.
Jonathan Martin is a national correspondent for the New York Times. He lives in Washington, D.C. and writes about politics.
These are two guys about as different as could be. And yet, Martin, the reporter, has been inundated in recent days with all manner of tweets - some supportive others much less so - meant for Martin, the football player.
After getting some off color comments from Dolphin fans, Martin the reporter tweeted:
It's a case of Twitter mistaken identity, and it's not the only one. Twitter handles, the nicknames users give themselves, are convenient in that they help users shrink their names down to easily broadcast bits, but for folks with similar names they can at times be confusing.
In the case of the Jonathan Martins, a little bit of thought would have likely gone a long way in distinguishing the two men. Martin, the New York Times reporter's handle is @jmartNYT. His bio spells it out pretty clearly that he's a reporter.
The football playing Martin's handle is @J_Martin71 and includes his picture.
An American professor has for months been politely responding to the hundreds of tweets intended for popular British department store John Lewis.
For every tweet he mistakenly receives celebrating the store's food court, or chiding its customer service, @JohnLewis, the Virginia Tech computer science professor, writes back.
A British horse-racing enthusiast and soccer fan recently gained a slew of new followers after discovering he shared a name with wanted American spy Edward Snowden.
When users discovered the men shared a name, the Brit also known as @EdwardSnowden, tweeted, "that's my holidays to the USA ruined!"