White Supremacist Undergoes Astounding Courtroom Makeover
Eric Millerberg, the white supremacist accused of murdering a 16-year-old baby sitter, appeared in a Utah court on Wednesday looking rather different than the tattooed skinhead did at the time of his arrest.
Gone was the orange prison jumpsuit, replaced by a navy suit and yellow tie that obscured his neck tattoo of the word "Death," an indication of his membership in the Silent Aryan Warriors. His shaved head had grown in and his unruly beard had been removed.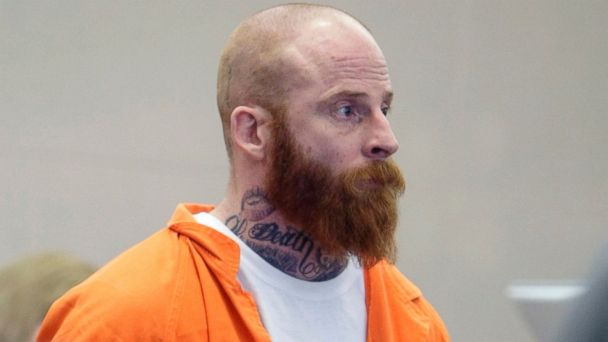 Below the cuffs of his suit's sleeves, however, Millerberg's heavily tattooed hands could be seen.
He is on trial for the 2011 murder of Alexis Rasmussen, a teenager who babysat for his children. Prosecutors allege that Millerberg had an inappropriate sexual relationship with the teenager and gave her a toxic cocktail of illegal drugs that led to her death.
Millerberg has pleaded not guilty.
blog comments powered by