May 20, 2014 1:23pm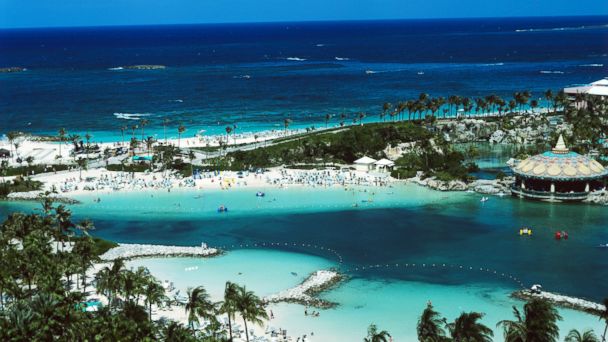 The Foreign Ministry of the Bahamas is "demanding an explanation" from the U.S. after it was reported the National Security Agency has been vacuuming up the audio of "virtually every cell phone conversation" in the Bahamas – a mass surveillance method that goes beyond the NSA's more common metadata collection – in a secret operation unknown to the local government.
According to a report by The Intercept Monday, the shadowy American agency used the U.S. Drug Enforcement Administration's relationship with the government of the Bahamas to secretly "open a backdoor to the country's cellular telephone network, enabling it to covertly record and store the 'full-take audio' of every mobile call made to, from and within the Bahamas – and to replay those calls for up to a month."
READ: Data Pirates of  the Caribbean (The Intercept)
Bahamas Minister of Foreign Affairs Fred Mitchell said today that he was only warned a report like this may be coming earlier Monday by an American diplomat, which followed vague previous warnings from "senior personnel at the U.S. Embassy" in the Bahamas.
"The news that there is spying and the collecting of audio of mobile phones of Bahamanians by agencies of another country is clearly startling," Mitchell said in a statement provided to ABC News. "The facts must be determined. Otherwise, the behavior described would be clearly illegal and on the face of it an abuse of powers. It would also represent a great moral failing on the part of its perpetrators, in addition to illegality which challenges the founding principles of the rule of law."
"Some explanation is required to confirm or deny the truth and authenticity of these allegations," Mitchell said. "We have demanded an explanation."
The program used to sweep up the calls, codenamed SOMALGET, was deployed to the paradise island nation to find "international narcotics traffickers and special-interest alien smugglers," NSA documents say, according to The Intercept. "Special Interest Aliens" have been defined previously by the government has people from countries like Iraq, Afghanistan, Iran and North Korea among a host of others.
But other documents point to another possible reason the nation – generally not considered a national security threat to the U.S. – had been chosen for SOMALGET: It's a guinea pig.
The Bahamas operation is also a "test bed for system deployments, capabilities, and improvements" to SOMALGET, The Intercept reported, allegedly quoting NSA documents. SOMALGET is reportedly in use in another country, but The Intercept declined to identify that nation, citing "specific, credible concerns that doing so could lead to increased violence."
In a statement to ABC News, the NSA did not dispute the Intercept report, but said, "The fact that the U.S. government works with other nations, under specific and regulated conditions, mutually strengthens the security of all."
"Every day, NSA provides valuable intelligence on issues of concern to all Americans – such as international terrorism, cybercrime, international narcotics trafficking, and the proliferation of weapons of mass destruction," the NSA statement says. "NSA's efforts are focused on ensuring the protection of the national security of the United States, its citizens, and our allies through the pursuit of valid foreign intelligence targets."
Though the NSA's ability to capture the full audio of communications has been previously reported, top U.S. officials have taken pains to differentiate the NSA's more aggressive foreign surveillance tactics with its domestic operations and to assure Americans that, as President Obama put it, "No one is listening to your phone calls."
READ: The NSA's Rules for Accidentally Spying on You
The State Department notes that Americans make up a "majority of the 5-6 million tourists visiting the Bahamas each year." In the Intercept report, the NSA said the "implication that NSA's foreign intelligence collection is arbitrary and unconstrained is false," and said that procedures are followed to "protect the privacy of U.S. persons" when their communications are "incidentally collected."
In its statement to ABC News, the NSA said, "All of the NSA's efforts are strictly conducted under the rule of law and provide appropriate protection for privacy rights."
READ: 'We Kill People Based on Metadata,' Ex-NSA Chief Says