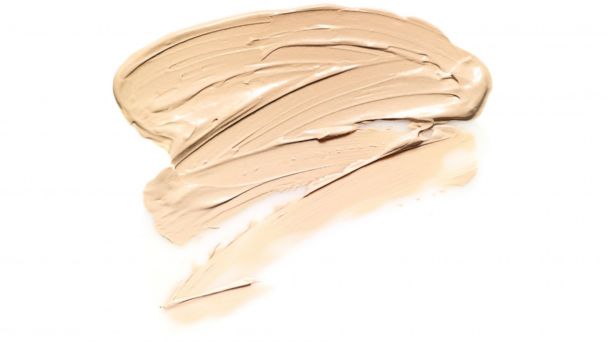 ABC News' Becky Worley reports:
If you've shopped for foundation in the past year you've seen an explosion of BB and CC creams. They stand for Beauty Balm and Color Correcting or Complexion Correcting creams. They were first introduced in Asia, and now the natural and flawless skin craze has descended upon the States. Sephora says BB and CC creams are the fastest-growing beauty category in all their stores.
BB and CC creams are advertised as all-in-one products that may contain moisturizer, sunscreen, antioxidants, acne fighting agents, skin lighteners and redness reducers to name a few. Many claim to have a lighter texture than traditional foundation, leaving skin looking more natural.
To try them out, I invited a few of the girls from my book club down to Sephora in Emeryville, Calif., to have a little try-on session. We have nine children between the four of us, diverse skin tones and we are all hovering around the age of 40, so we seemed an ideal test group.
The first challenge is getting the right product and shade for your skin. Sephora has a new gadget called Color IQ that takes a series of snapshots of your skin and then recommends the correct shade of foundation. You can input specific properties you want out of your cream: sunscreen, redness reduction, pimple control, and it will suggest specific brands.
Move Over BB Cream, Here Comes CC
Christine Nygaard is our first tester. She has three kids, including 1-year-old twins, so we want her to feel pampered. She tries a CC cream. Nygaard, 37, is Vietnamese, and her skin looks great with the cream on. "Oh, I like it," she said. "It really covered that red spot. It looks natural."
Next up is 43-year-old Brooke Tao. I've known her since high school when we both spent way too much time in the sun. She tries a BB cream. It does even out her skin, and she says it feels lighter than some foundations. It's good to have a sunscreen in there, too, but we both look at it and decide it's a little flatter than most foundations. It takes some of the natural definition out of her face, because it's so monochromatic.
I try a CC cream next and have a similar result. It did feel lighter than other cream foundations I've tried, but I looked more ashen than with heavier traditional products.
Finally, Camara Jacobs tries out a CC cream. Jacobs had the most extreme transformation with the cream. "I have some hyper pigmentation, and it did a good job evening me out," said Jacobs.
Drugstore Swaps for Department Store Makeup
While we all liked that these creams had sunscreen and felt light when we were wearing them, we wondered about the actual properties touted. What makes them different from any other foundations on the market.
So I turned to New York City-based dermatologist, Dr. Doris Day.
"Many of the BB and CC creams do also have rejuvenating potential," Day explained. "However, if you really want an anti-aging property, you're better off adding an anti-aging serum. You should make sure you are using a product that also contains retinol. What you have to be careful about is sometimes they have a lot of different things, but they don't do any of them very well. They're not all created equal."
So while each cream may have different strengths, and our intrepid book club had a mixed bag of results, I'd say the all-in-one aspects of BB & CC creams make it much more likely you'll wear sunscreen daily. That alone makes it worthwhile to check these creams out the next time your foundation tube is squeezed dry.