This Greyhound Thinks It's a Lapdog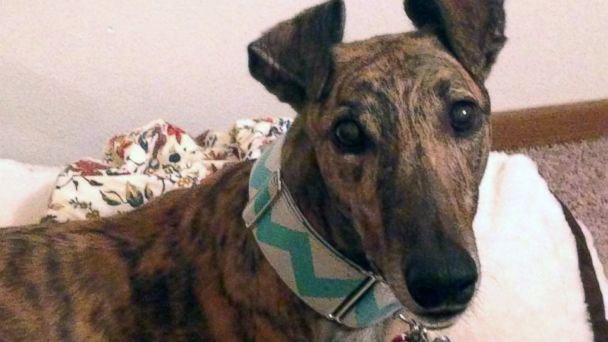 Most people might consider this greyhound way too large to be a lapdog - but don't tell the dog or its owners.
A couple in Sioux Falls, S.D., says they don't mind having their dog by their side - or on top of them. Photos of the Pele the greyhound, owned by Michael Wentworth and his wife, have gone viral on social media thanks to the large pet's antics.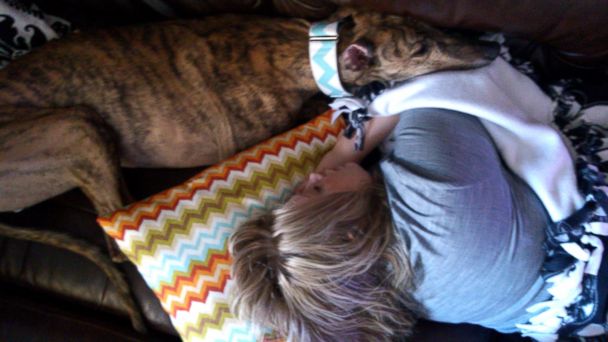 "We picked him up from a shelter based out of in Omaha, Neb., and drove him almost three hours to our home. We take great care of him, most of the time he's pretty lazy, but we play with him a lot and give him lots of love and attention," Wentworth told ABC News today.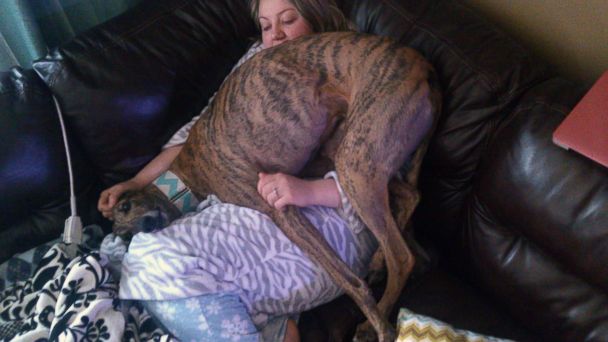 Wentworth described how their greyhound ended up in wife Brittini's lap.
"We were up one morning and I took the picture of her and he decided he wanted to jump up there with her and that's when I snapped a picture of them. He's not comfortable unless he's on all four of our legs," Wentworth said.
Photo credits: Michael and Brittini Wentworth
blog comments powered by