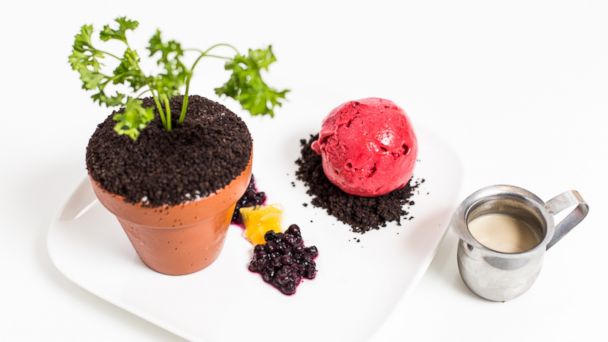 Even though it may be dragging its feet, there's no denying spring is on the way. And to welcome it warmly, Spot Dessert Bar in New York City has created some seasonally inspired desserts that will have you doing a double-take.
The Harvest, Big Apple and Chocolate Terrarium are reminiscent of those crumbled Oreo "dirt" and jelly worm creations you ate as a kid.
The line of desserts was "inspired by Chef Kittichai's ideas of spring and seeing the new leaves and growth after winter and snow and the change of seasons," general manager Mark Lee said.
Here's a look at the dessert bar's three new nature-inspired treats, and a recipe to recreate one at home.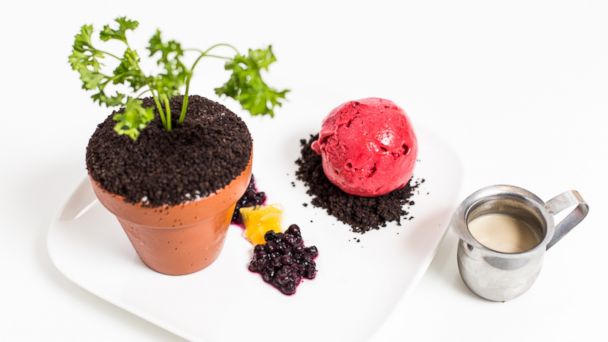 Layers of mixed fresh berries, sponge cake, walnut "soil" and whipped cream topped with soft cheesecake and Oreo crumbs. Served with rose milk tea, raspberry sorbet and Oreo crumbs. Get the recipe here.
"This one was inspired by the Chef Kittichai's visits to various farmers' markets and the potted herbs he observed," Lee said. "The soil is chocolate crumbs and he uses a real herb stalk to garnish the dish."
Big Apple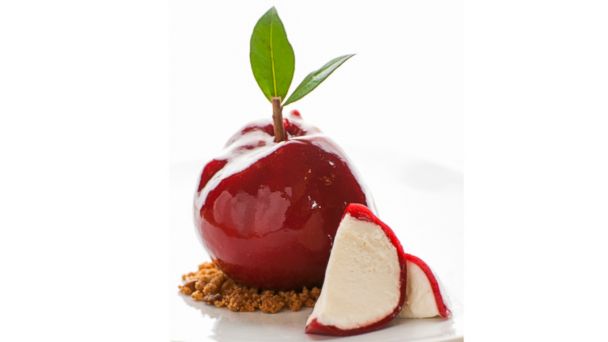 Soft cheesecake filled with sautéed apples and coated with raspberry puree. Served with green apple sorbet, almond crumble, oranges and blueberry compote.
"This one is Chef Kittichai's homage to New York - The 'Big Apple' - and the famous New York cheesecake," Lee said.
Chocolate Terrarium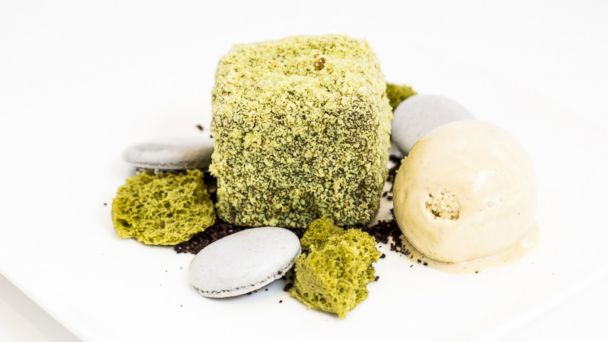 Apricot-glazed dark chocolate mousse filled with liquid chocolate and covered with pistachio cake. Served with black sesame meringue, green tea sponge cake moss and pistachio ice cream.
"The meringue is meant to be stone and filled with soft cream - it is cookies and cream flavored," Lee explained.