Just over three months from the first major election since his inauguration, President Donald Trump has proven to be a destabilizing and unpredictable force on the 2018 midterm landscape.
Trump's unfiltered rhetoric on social media and the campaign trail, his penchant for controversial decisions on immigration and foreign policy, and the constant churn of Robert Mueller's investigation into Russian interference in the 2016 election has caused constant headaches for Republican candidates, and fodder for their Democratic challengers.
This has resulted in an uptick in Democratic primary turnout and potential electoral gains big enough to fuel the party's hopes of potentially retaking the U.S. House in November.
"The biggest single effect Trump has had on the 2018 elections is to energize Democrats as well as other anti-Trump voters," Larry Sabato, the director of the University of Virginia Center for Politics, told ABC News. "Usually, the Democratic coalition, especially minorities and young people, fail to show up in midterm elections at the same rate as whites and older voters, the core of the GOP base. Yet IF current trends hold, Democrats are poised to outvote Republicans in November because they are determined to register their disapproval of Trump and the GOP."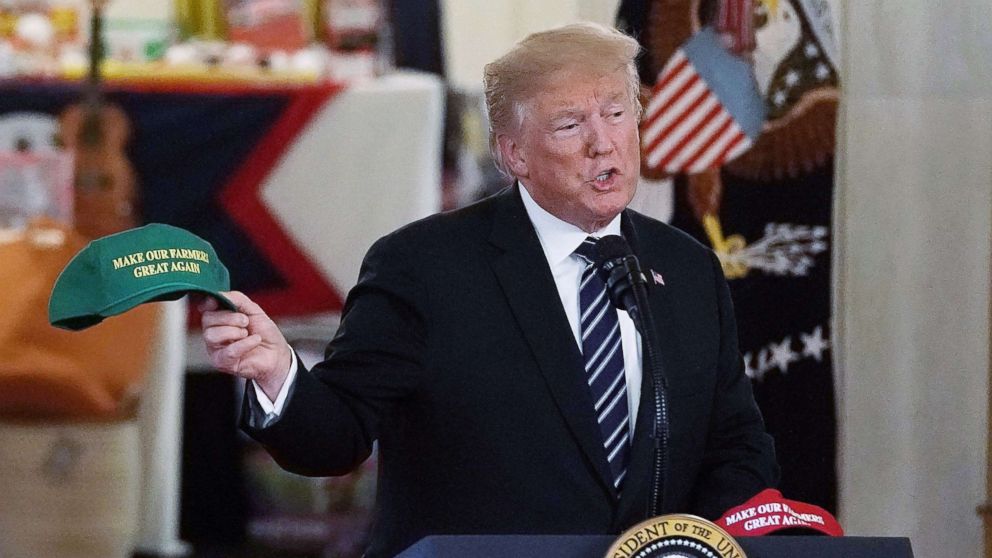 Within the Republican Party, the Trump effect on the midterms this cycle has varied thus far but reached its zenith in early June, when South Carolina state Rep. Katie Arrington defeated GOP Rep. Mark Sanford a Charleston-based congressional seat.
Arrington successfully leveled constant attacks on Sanford for his willingness to criticize President Trump, even as he trumpeted himself as one of Congress' more staunchly conservative voices. But Sanford is just one of two incumbent Republicans to fall victim to primary defeat this cycle, and examining Trump's effect on the midterms by solely looking at primary results does not convey the frequency with which the president has inserted himself into the center of numerous key races.
Tweets, campaign stops, policy decisions and the commander in chief's off-the-cuff style in interviews and press conferences (official and impromptu alike) have all shown up in key races in the battle for both the U.S. House and Senate -- including many of ABC News' 18 for 18 contests.
The 'Campaigner in Chief'
In 2018 alone, Trump has, in various capacities as president, visited 15 of the 18 states with races included in ABC News' 18 for 18 contests, a pace that is expected to continue and even increase as November draws near.
In the last five months alone, Trump has visited each of the 10 states with incumbent Democratic senators up for re-election this cycle that he captured in the 2016 election.
Ranging from campaign rallies this in Michigan, Montana and North Dakota to official White House visits to Wisconsin and Ohio to tout tax reform to vacations at his Mar-a-Lago resort in Florida, Trump has not been shy about making his presence felt in these critical battleground states that will decide control of the Senate in 2018.
Trump's message in those pivotal Senate battlegrounds where Democrats are on the defense has been to cast those vulnerable moderates as out-of-step politically with their state's more conservative electorate.
"You deserve a senator who doesn't just talk like he's from Montana. You deserve a senator who actually votes like he's from Montana," Trump said of Democratic Sen. Jon Tester during a campaign rally in early July.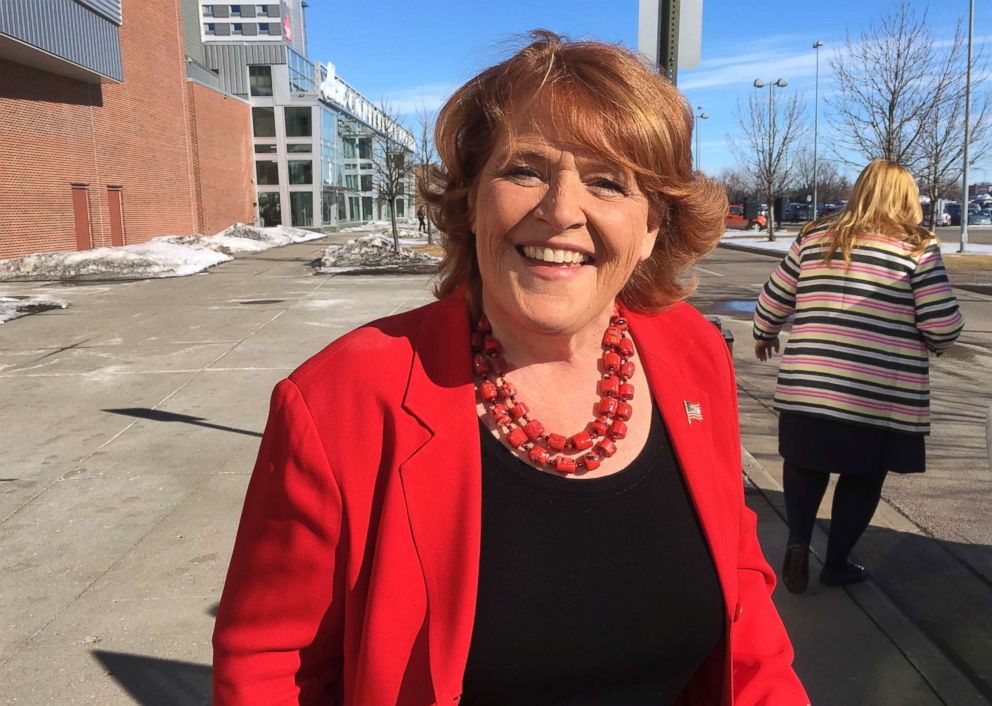 The line was almost identical to the one he delivered just a few weeks earlier at a rally in Fargo, North Dakota about Sen. Heidi Heitkamp, another moderate Democrat.
"You need a senator that doesn't just talk like their from North Dakota, you need a senator that votes like they're from North Dakota," Trump said of Heitkamp.
The president has been even more active on perhaps his favorite communication medium: Twitter. Trump has used Twitter to weigh in on exactly half of the 18 races ABC News has identified as indicative of the key storylines defining this midterm cycle.
Endorsing Republican challengers and excoriating Democrats, Trump has used frequently used Twitter to nudge races in his preferred direction. In Nevada and Ohio he successfully coaxed two Republican candidates, threatening messy primary contests, Jim Renacci and Danny Tarkanian, to switch races.
Vice President Pence, who one outside political adviser described as the "tip of the spear" of the White House's midterm strategy, has also been a regular on the campaign trail this cycle. Just last week Pence visited Pennsylvania, Montana and North Dakota to boost Senate candidates attempting to unseat Democratic incumbents.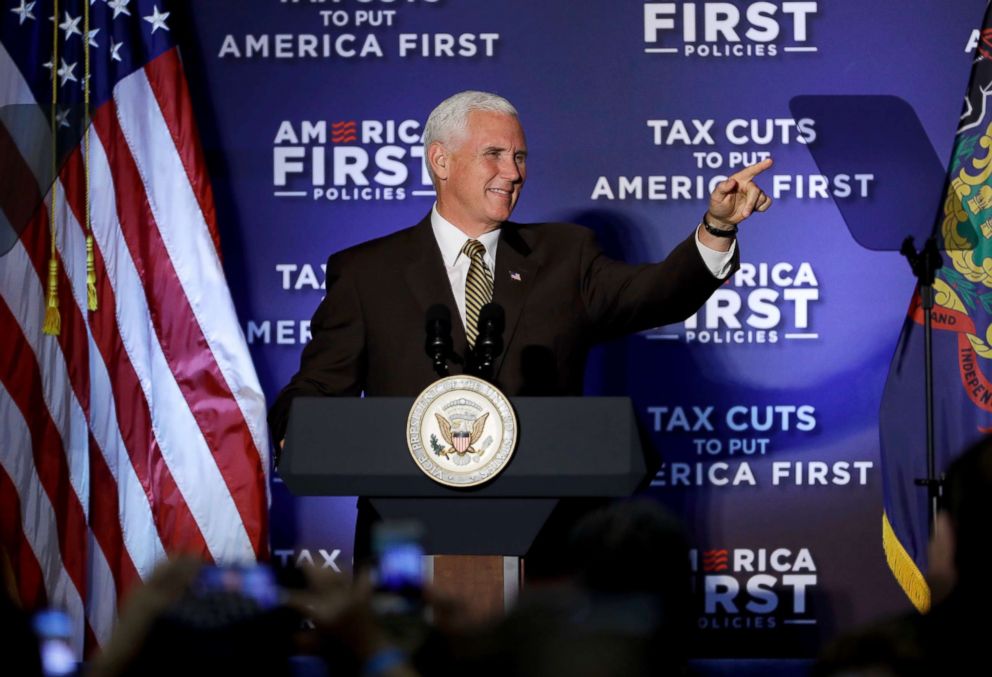 In substance and style, Trump pushes both parties to embrace their own extremes
Trump's unabashed and unapologetic campaign style remains one of the most unique in American political history, but that has not stopped candidates across the country from attempting to emulate him on the trail.
Candidates in crucial Senate races in Arizona and Indiana have all tied themselves to Trump and embraced his policies with gusto.
Mike Braun, who branded himself a self-made businessman and political outsider who echoed Trump's "Drain the Swamp" mantra and successfully outdueled two sitting congressmen on the way to winning the GOP Senate nomination in Indiana.
In Arizona, state Sen. Kelli Ward and former Maricopa County Sheriff Joe Arpaio (who himself was pardoned by the president last year) have run unapologetically Trump-centric campaigns in contrast to their chief GOP rival, Rep. Martha McSally, who has made her policy work with the Trump administration a centerpiece of her campaign, but has not rhetorically embraced him as much as her opponents.
Unsuccessful Pennsylvania GOP House candidate Rick Saccone even referred to himself "Trump before before Trump was Trump."
The embrace of Trump and his agenda has driven both parties to intense polarization. On the campaign trail and in television advertisements, GOP candidates are constantly espousing Trump's call to "Build a Wall," while the movement to abolish the U.S. Immigration and Customs Enforcement agency (ICE) has evolved from a hashtag to a legitimate policy movement in the Democratic Party.
On the flip side, Democrats have also demonstrated their willingness to meet Trump's fiery rhetoric with fire of their own.
Dan Helmer, an unsuccessful Democratic candidate in Virginia's 10th Congressional District, likened Trump to Osama Bin Laden, calling the President "the greatest threat to democracy" since the 9/11 terrorist attacks.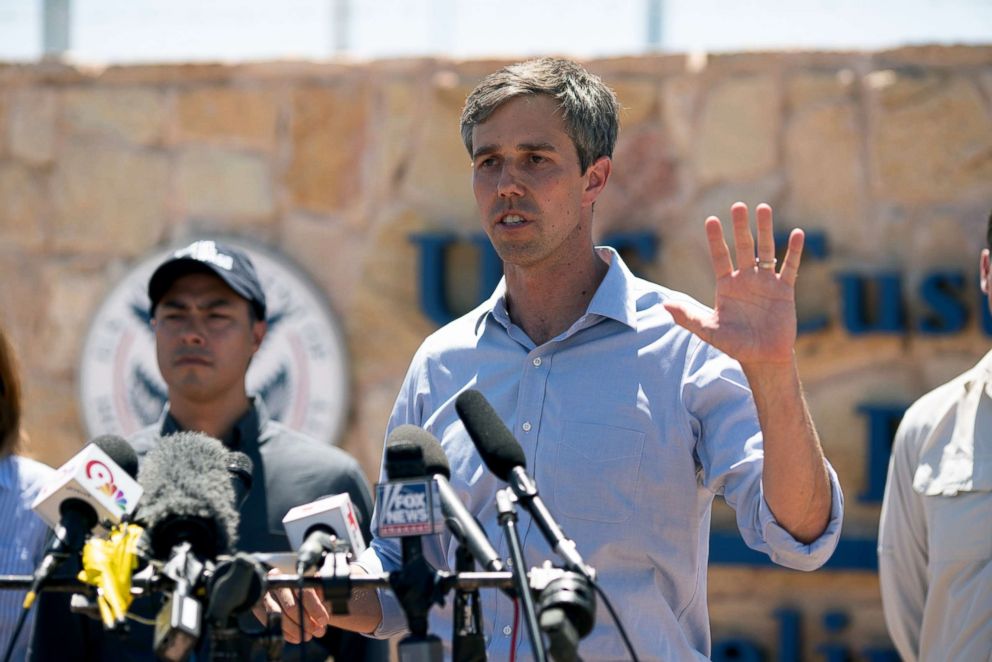 The anti-Trump fervor has led many Democrats, including one of their most prominent recruits this cycle, to push for Trump's impeachment.
Texas Rep. Beto O'Rourke, hoping to make the Democratic dream of turning Texas blue a reality in 2018, said he would vote to impeach Trump in the wake of the president's meeting with Russian President Vladimir Putin.
In a recent interview with ABC News, O'Rourke downplayed his comments, saying Democrats need to focus on defeating Republicans in November before broaching the possibility of impeachment.
"I have never called for impeachment. I've never volunteered that opinion at a town hall or in an interview or in an email to our lists," O'Rourke told ABC News on the "Powerhouse Politics" podcast, "But I have answered the question honestly when it has been brought to me."
Trump's policy battles roil key races
Last but certainly not least when it comes to president Trump's midterm presence is the very tangible impact his administration's policy decisions and priorities have wrought on campaigns across the country.
While Republicans would undoubtedly like to spend the bulk of their time selling their largest legislative achievement of the Trump presidency, tax cuts, they instead have consistently found themselves on the defensive on hot-button issues like trade, immigration, and the President's often freewheeling style of foreign policy.
Trump's insistence this week that "Tariffs are the greatest!" is not an attitude shared by many Republican candidates in tough races and states where trade is an integral part of the economy.
In North Dakota, Heitkamp has used the fears over a potential trade war with nation's like China a focal point of her attacks against her Republican opponent, GOP Rep. Kevin Cramer.
"Farmers and ranchers face enough uncertainty with the weather and low commodity prices – now, the president and partisan politicians like Congressman Cramer are pushing a reckless trade war that's already hitting their pocketbooks," Julia Krieger, Heitkamp's communications director Julia Krieger said in a statement in mid-July after the National Cattleman's Beef Association urged Trump to end his "trade war" with China.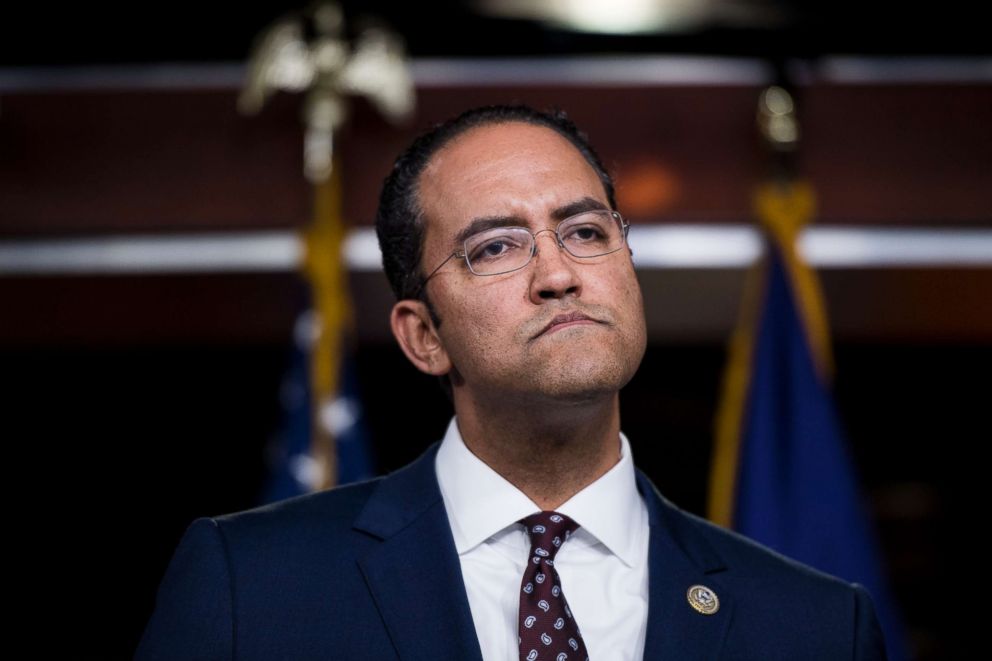 Cramer has said the fears of a trade war are overblown, and has fully embraced Trump in his bid to unseat Heitkamp, standing beside Trump at a late June campaign rally and declaring: "You never have to wonder where I'll be, because I'll always be ... with you 100 percent of the time."
The controversy that erupted out of the Trump administration's enforcement of a "Zero Tolerance" policy at the U.S.-Mexico border that resulted in the separation of some immigrant children from their families was another potent flash-point in a midterm cycle that put many GOP candidates on their heels for weeks.
In states like Florida and Texas, where immigration is an issue of great importance, Democratic candidates for the U.S. House and Senate wasted no time in tying the controversy to their Republican opponents.
Gina Ortiz Jones, a Democratic congressional candidate running in a Texas border district against GOP Rep. Will Hurd, joined a march to Tornillo, Texas, a port of entry into the United States, to protest the policy alongside other Democratic candidates running in Texas this cycle, including O'Rourke and gubernatorial candidate Lupe Valdez.
Florida Gov. Rick Scott, who Trump urged to run for the U.S. Senate against Democratic incumbent Bill Nelson, called the reports of children being separated from their families "disturbing" and added that the U.S. needs "an immigration policy that people understand, we need to secure our borders, but we can't have people being treated unfairly."
On the foreign policy front, the blowback from Trump's news conference with Putin reverberated across the midterm landscape.
While many Republicans stuck by Trump in what they saw as an attempt to thaw the United States' frosty relationship with Russia, many running in swing districts criticized the president's approach.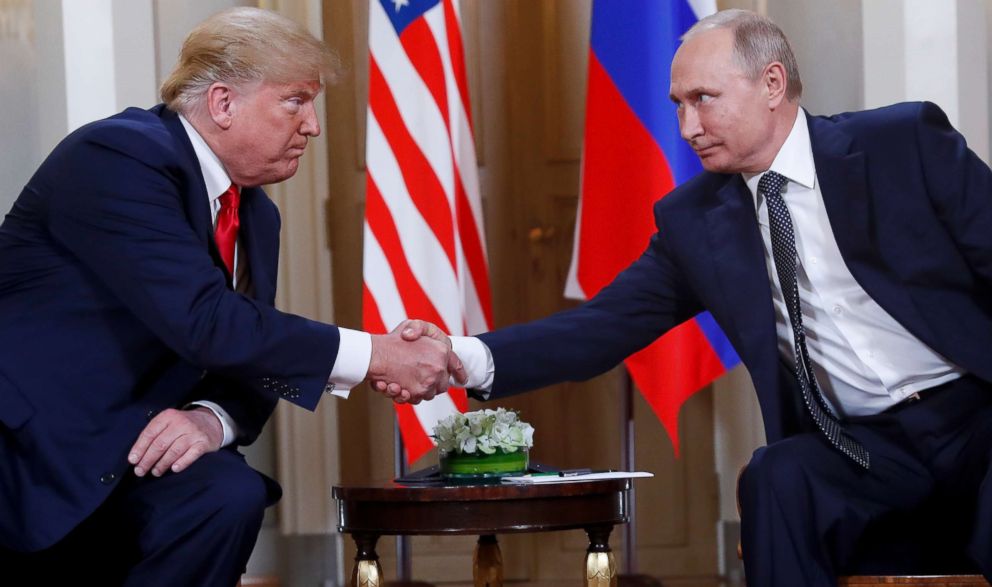 "President Trump should never take Putin's word at face value and should give greater consideration to U.S. Intelligence agencies over the Kremlin's rhetoric," GOP Rep. Mike Coffman, who is running in a swing district in the Denver suburbs, said in a statement following the summit.
Trump forges ahead
Regardless of whether or not his effect is a positive or negative for Republicans, the president is forging ahead with an aggressive midterm push.
On Tuesday, Trump will be in Tampa, Florida, to rally and boost Scott in his bid to unseat Nelson.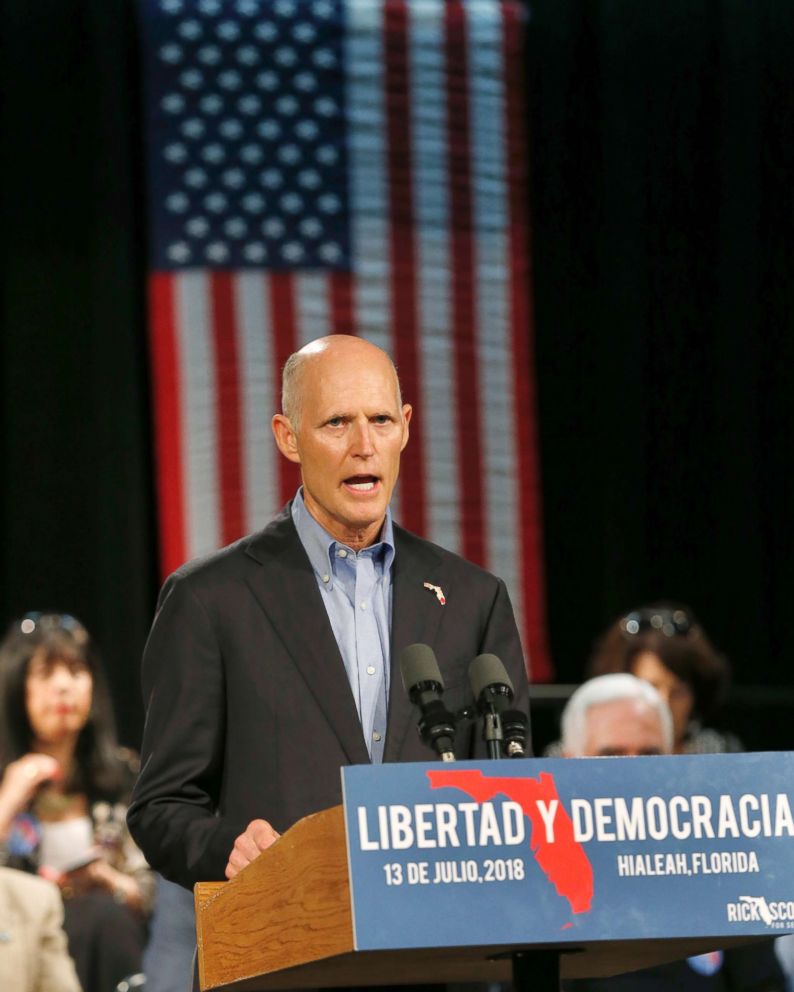 "Floridians can also expect the President to remind them how critically important it is to vote in the mid-term elections this fall to expand the GOP majorities in the House and Senate," Michael Glassner, the chief operating officer of Trump's re-election campaign, said in a statement announcing the rally.
That reminder is one that is likely to only get louder and more frequent as summer gives way to fall and the general election begins.
ABC News' Adam Kelsey, Alisa Wiersema and Meghan Keneally contributed to this story.