For most people in Kalamazoo, Michigan, Feb. 20, 2016, began as an ordinary Saturday.
A teenager was going to dinner and a show with a woman she considered to be like a grandmother to her. A young mother was spending the afternoon with her daughter and her friends. A father was going to look at a new truck with his son.
But in an instant, their lives and their community were changed forever when former Uber driver Jason Dalton decided to go on a murderous rampage.
Watch the full story on ABC News' "20/20" on FRIDAY at 9 p.m. ET.
Dalton killed six people and critically injured two others in a shooting spree at three locations in the Kalamazoo area that day. In between shootings, he continued to pick up passengers throughout the night without incident. Dalton, an insurance adjuster who was married with two kids, later told investigations he had started working as an Uber driver less than a week prior to his rampage to make some extra money.
Survivors Tiana Carruthers, Alexis Cornish and Abigail "Abbie" Kopf, and the loved ones of the victims, Richard Smith, Tyler Smith, Mary Jo Nye, Mary Lou Nye, Dorothy "Judy" Brown and Barbara Hawthorne, tell their version of events from that day.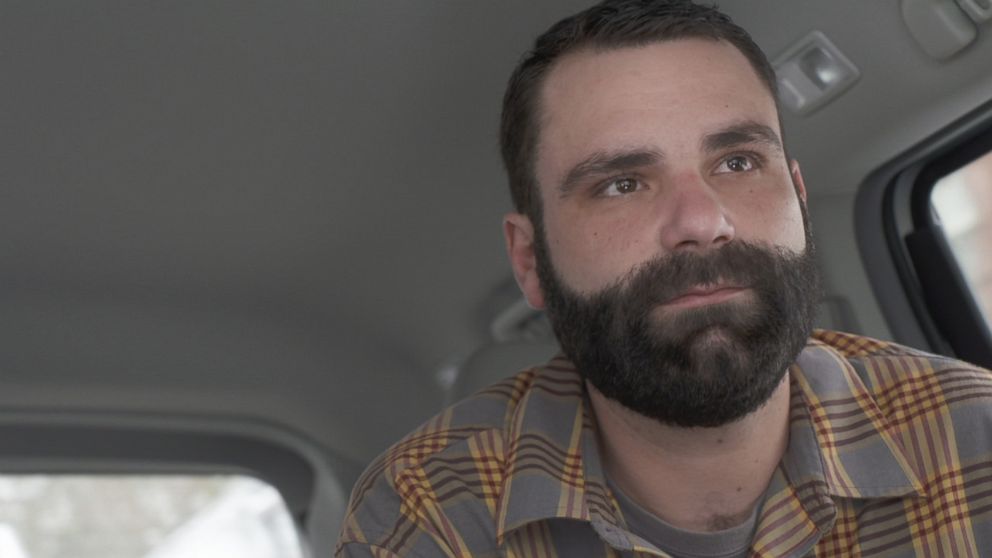 On Feb. 20, 2016, Matt Mellen requested an Uber so he could pick up his car that he had left at a friend's house the night before. Jason Dalton was the Uber driver who accepted the request.
Because Dalton's dog was in the backseat, Mellen sat in the front seat and they then began the route to Mellen's friend's home.
"At this point, everything was fairly normal. He did receive a telephone call and he took it over the Bluetooth speaker," Mellen told "20/20." "It was a child, which I come to find out was one of his children."
Mellen said Dalton and the child were discussing dinner. But after Dalton hung up, Mellen said his ride took a turn for the worse.
"That's when he pretty much slammed the gas pedal. Then, boom, we were off," said Mellen. "It was pedal to the metal. Probably 75 to 80 miles an hour down this road. ... I was bracing for impact basically."
Mellen said Dalton ran stop signs, sped through traffic and raced down residential streets well over the speed limit, while Mellen, terrified, pleaded with him to stop.
"It was like, 'You just hit that car. You just hit that car.' I'm like, 'Please stop.' And he's like, 'I didn't hit any car. And he's like I didn't hit that car,'" Mellen recalled. "He was rather calm. And he's like, 'What's wrong with the way I'm driving?'"
At one point, Mellen said he thought about hitting Dalton.
"Basically, I was pointing out random houses. I was like, 'Oh, there's my friend's house. There's my friend's house.' Finally, he slammed on his brakes," said Mellen.
After Mellen got out of the car, Dalton took off, and Mellen called 911 to report him. He also contacted Uber through the app to report Dalton.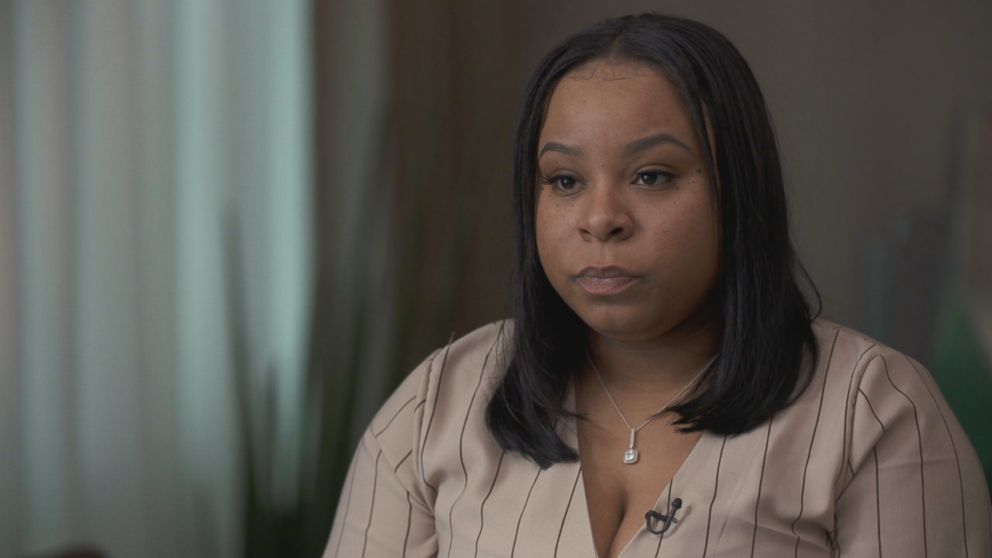 On, Feb. 20, 2016, Tiana Carruthers, then 25, was a young mother spending her Saturday afternoon with her daughter and other children.
"Feb. 20, is the day that my whole life changed," Carruthers told "20/20."
As Carruthers went outside with her daughter and other children, Dalton came speeding down the street in his car. He stopped to ask if she was someone named Maci, a teen who had ordered the Uber, and when she said no, he drove away.
But Dalton drove back toward her and Carruthers saw him pull out his gun. She told the girls to run and she started running herself. Dalton began shooting at her.
"I was shot four times. I didn't feel the bullets right away, it was like a bee sting at first," Carruthers told "20/20."
At one point, Carruthers said she pretended to be dead. Dalton eventually drove off.
Carruthers survived the shooting that left her with a bullet still lodged in her liver and her arm had to be reconstructed.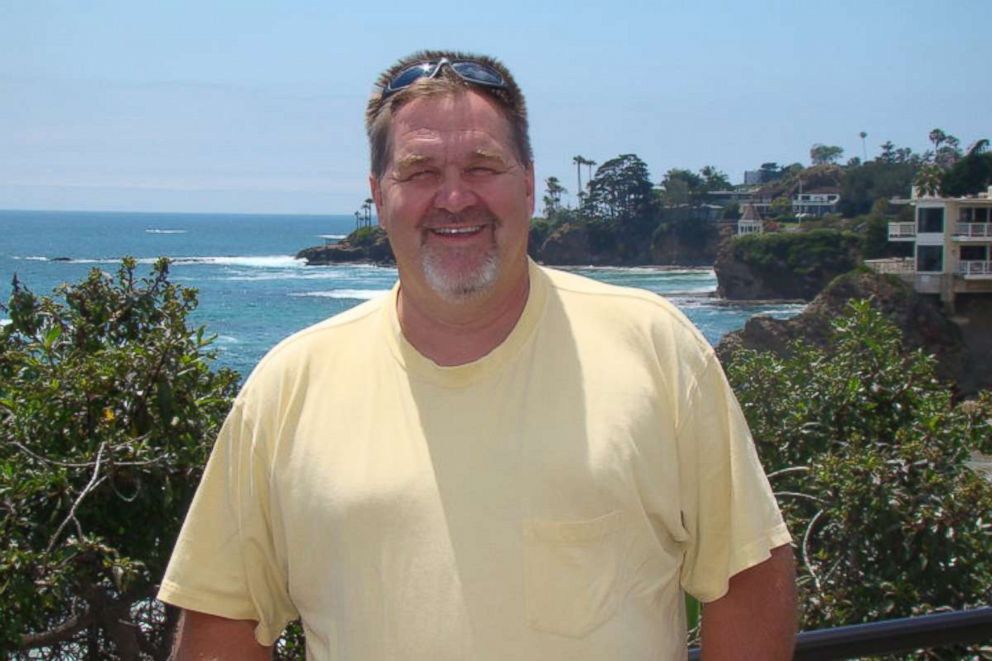 "Rich, he was the life of the party," Laurie Smith, Rich Smith's wife, told "20/20."
On Feb. 20, 2016, Laurie Smith and Rich Smith went with their daughter Emily Smith to do their taxes.
Rich Smith later accompanied his son, Tyler Smith, and his son's girlfriend, Alexis Cornish, to the Seelye Ford KIA Dealership because his son wanted to show him a pickup truck he had seen there earlier in the day.
"We hated dealing with car salesman, so we always went after hours," Emily Smith told "20/20."
At the dealership, Rich Smith and his son Tyler Smith were shot by Jason Dalton. One was shot nine times and the other was shot seven times. Rich Smith died at the scene.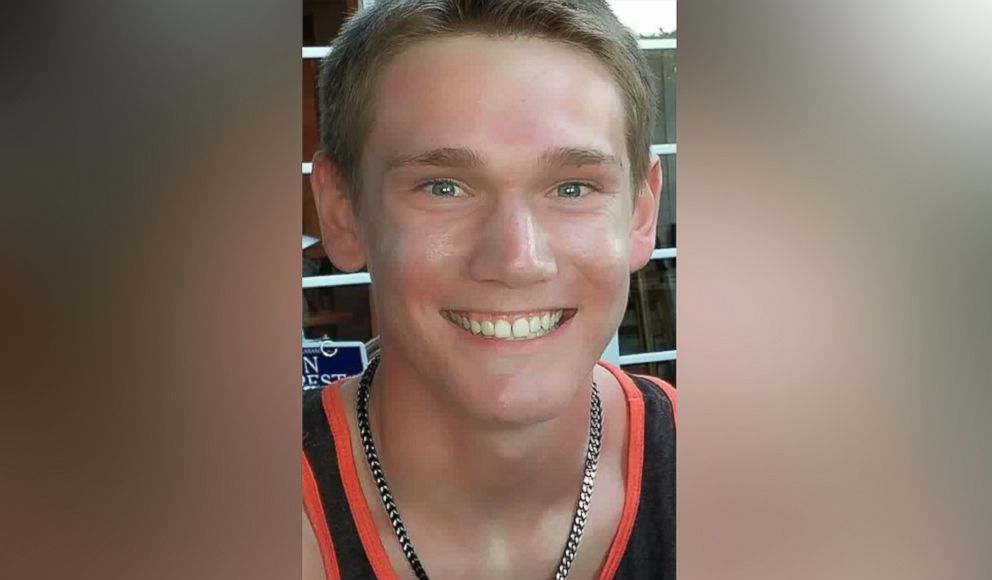 "My brother and my dad, their personalities were identical. They were super close," Emily Smith, Tyler Smith's sister, said. "[My brother] was a soccer player, very carefree attitude, you know, thought that nothing could touch him basically."
Tyler Smith and his girlfriend Alexis Cornish were at a baby shower for Cornish's mother the afternoon of Feb. 20, 2016. After the shower, they decided they wanted to go to various car dealerships to look at vehicles to purchase.
"My brother wanted to have a vehicle that he could take up on the dunes," said Emily Smith.
That evening, Tyler Smith and Cornish went with Smith's father to the car dealership. Dalton pulled in and gunned them down. Tyler Smith, who succumbed to his fatal injuries, was just 17 years old.
"The police officer got [to my daughter's apartment], and so he's like, 'I'm sorry ma'am, but your husband and your son were shot, and they,' I don't remember how he said it, but, 'they didn't make it.' And then I just screamed," said Laurie Smith.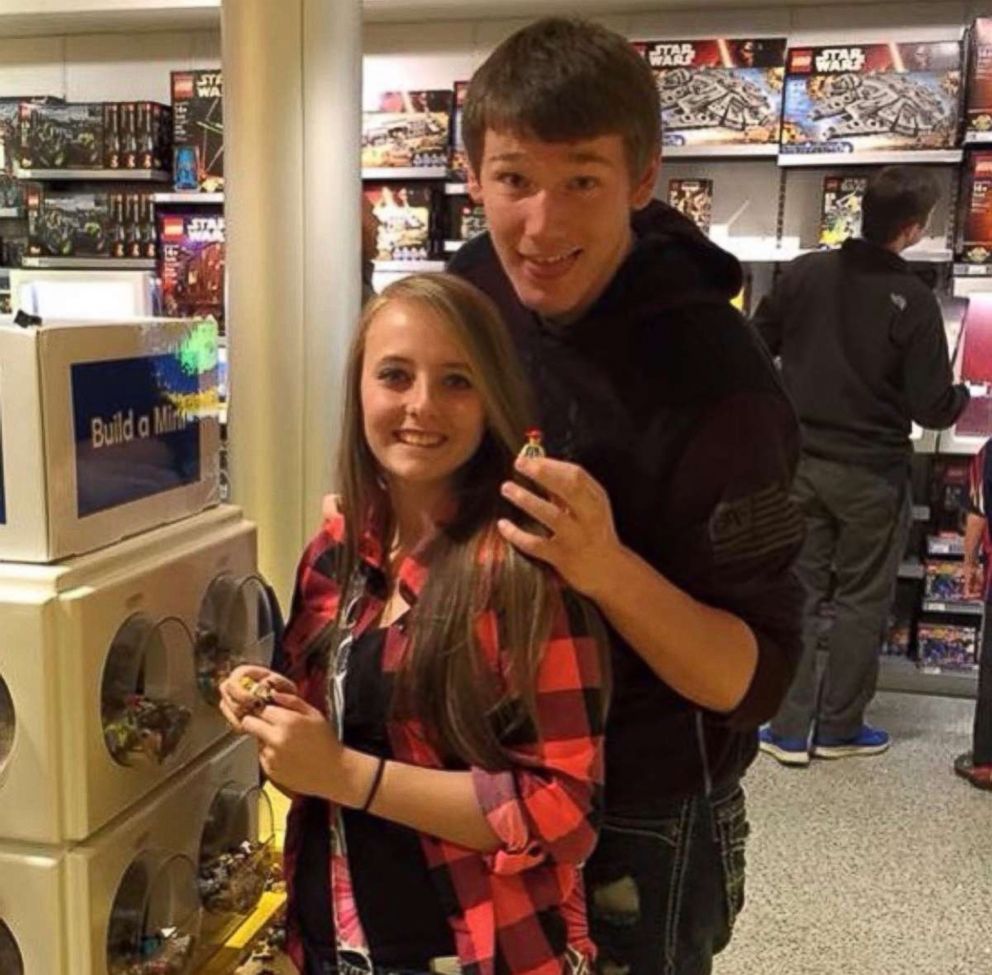 "When I first met Alexis, you know, his first true love, they were just inseparable. I told him, I said, 'Tyler, don't you dare break her heart. She is a sweet girl.' He realized, 'Yeah, you're right,'" Laurie Smith said.
Alexis Cornish, then 17, accompanied her boyfriend Tyler Smith to look at vehicles, and the two later returned with Tyler Smith's father Rich Smith to the Seelye Ford KIA Dealership.
While the father and son were looking at a Ford F-150 pickup truck, Cornish said she remained inside the car.
"I don't know anything about trucks and it was cold outside. And I was tired," Cornish said during court testimony.
Cornish witnessed Dalton walk up to her boyfriend and his father and shoot them. She hid in the backseat of the car and survived the attack uninjured.
Cornish had forgotten her cellphone and told police that after Dalton walked away, she grabbed Tyler Smith's phone out of his pocket and called 911 to report the shooting.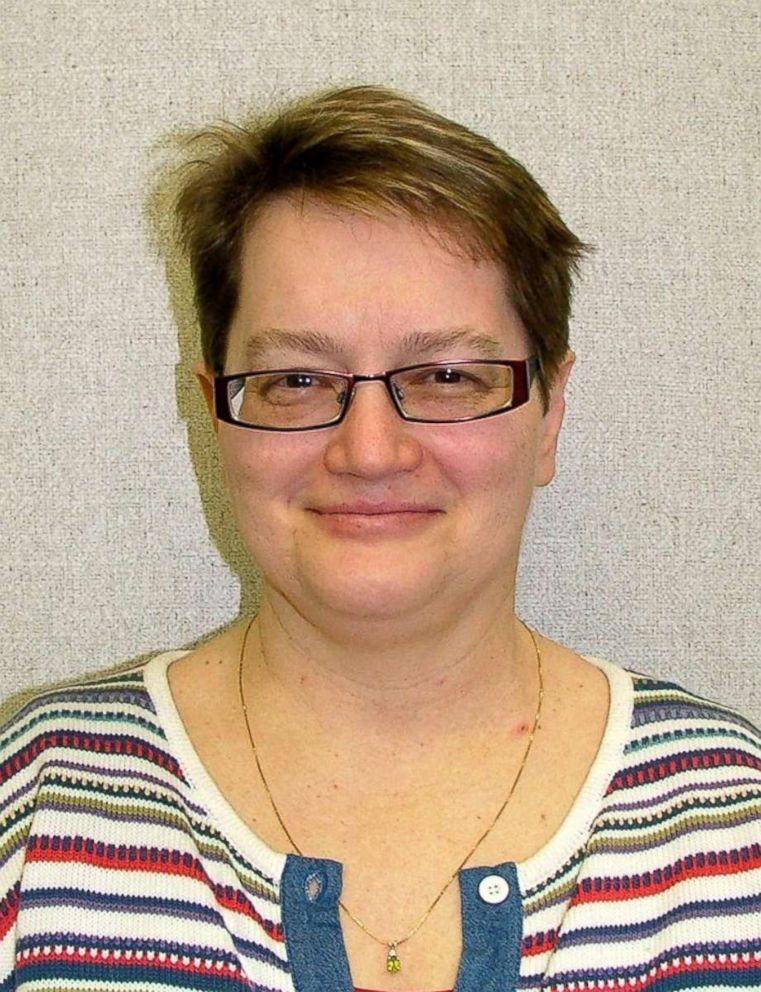 Mary Jo Nye
Mary Jo Nye, 62, was a school teacher. Nye and her friends enjoyed socializing together, playing cards and going to shows.
On the evening of Feb. 20, 2016, Nye and her friends Dorothy "Judy" Brown, Barbara Hawthorne, her sister-in-law, Mary Lou Nye, and 14-year-old Abigail "Abbie" Kopf had dinner and went to see a Chinese acrobatic performance in Kalamazoo.
Later that night, the four women and Kopf met back at a Cracker Barrel so they could say their goodbyes and go their separate ways. Mary Jo Nye had driven herself, Brown, Hawthorne and Kopf in her Chevrolet Cruze, while Mary Lou drove her minivan.
Dalton opened fire on Nye's car, killing her and the three others inside.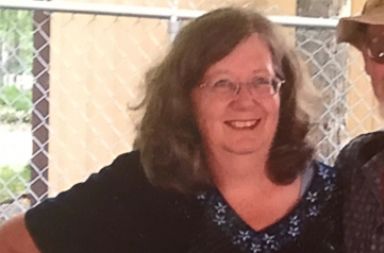 Mary Lou Nye
Mary Lou Nye, 60, was Mary Jo Nye's sister-in-law. She was a retired employee from the Department of Motor Vehicles in Michigan.
"My wife loved to cook. My wife made a heck of an apple pie. Nobody's ever made one better as far as I'm concerned," Mary Lou Nye's husband, Chris Nye, told "20/20."
Mary Lou Nye was in her minivan when Jason Dalton arrived in the parking lot and shot and killed her.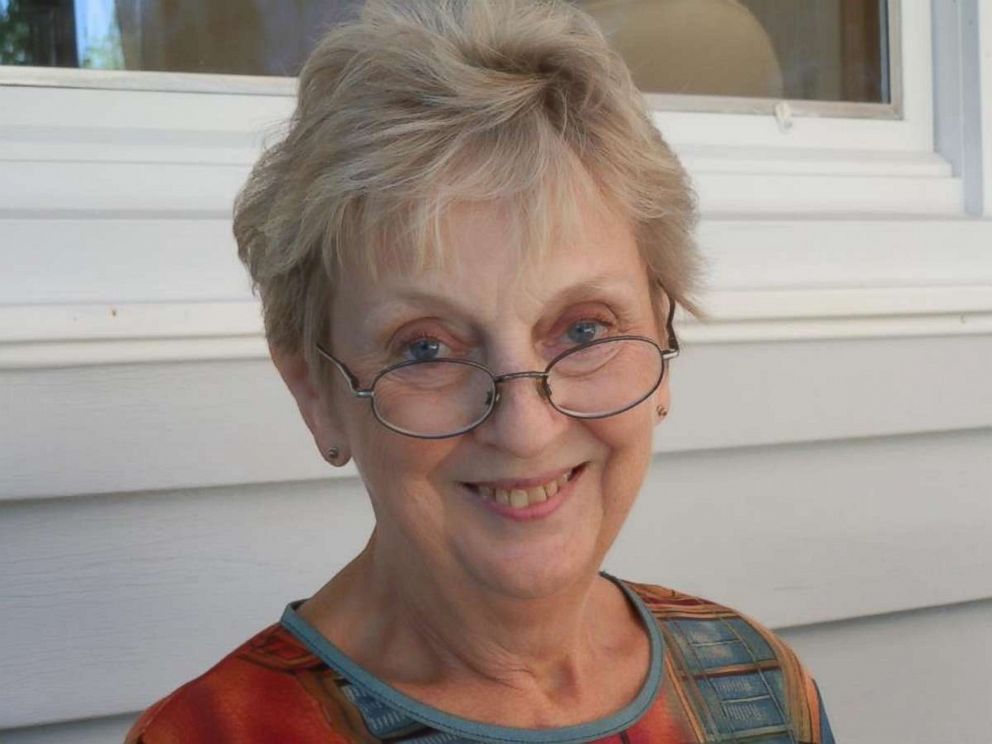 Dorothy "Judy" Brown
Dorothy "Judy" Brown, 74, was a caregiver for senior citizens.
"She was very happy. She was active in her church. She loved to socialize," Rob Reynolds, Brown's son, told "20/20."
Brown was sitting in the rear driver-side passenger seat of Mary Jo Nye's car when she was shot and killed by Jason Dalton.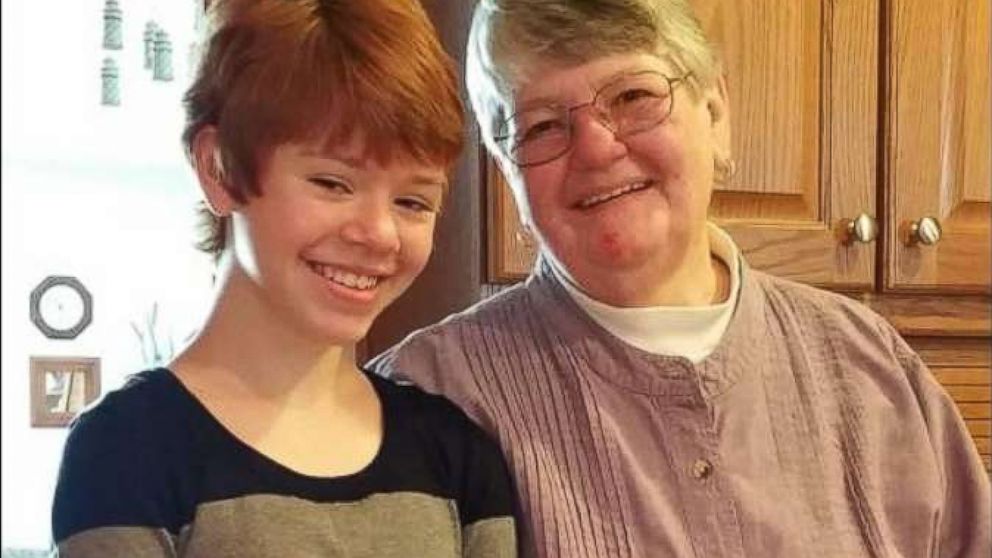 Barbara Hawthorne
Barbara Hawthorne, 68, was a retired worker from Kellogg's in Battle Creek, Michigan.
"She was the hippie aunt," Nate Hawthorne, Barbara Hawthorne's nephew, told "20/20." "She had an amazing record collection."
Hawthorne was close with Abbie Kopf, who thought of Hawthorne as her grandmother. Kopf even called her "Grandma."
When police arrived after the shooting, they found Hawthorne still alive. She spoke to them and even tried to help herself out of the vehicle. After undergoing surgery, Hawthorne later died at the hospital.
Abbie Kopf said later that she heard Hawthorne had pushed her down, possibly saving her life.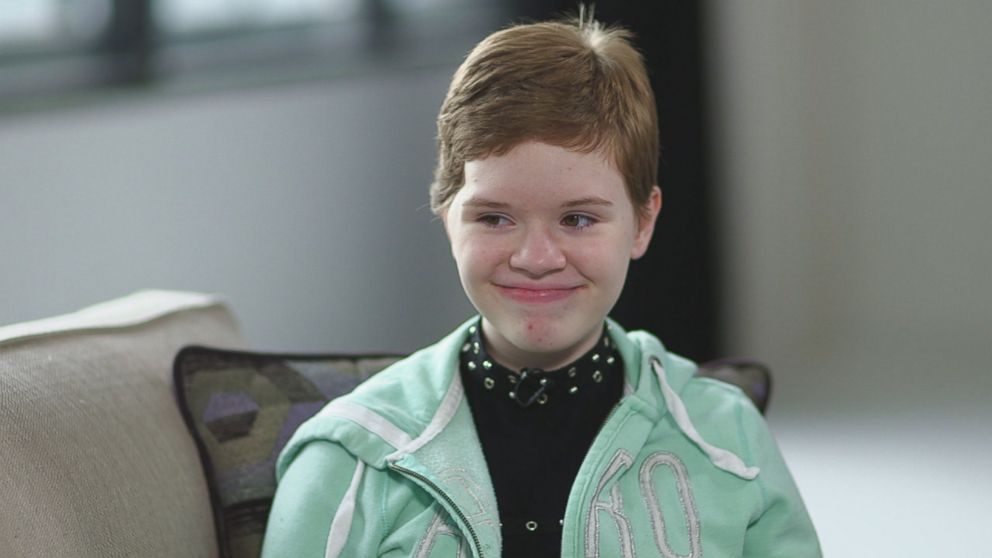 Abigail "Abbie" Kopf was tagging along with Barbara Hawthorne and her friends the night of Feb. 20, 2016. She was 14 years old at the time.
"She would hang out with Barb and all her friends. Barb would take her to card games or to her sewing class or whatever so Abbie was around a lot of older women," Kopf's mother, Vicki Kopf, said of her daughter. "She hung out with a lot of older women, had a little bit of a refined, I guess, type of attitude."
Abbie Kopf was shot in the head by Jason Dalton and was transported to the hospital, where her mother said she "flat-lined." But as she began saying her goodbyes to her daughter, Vicki Kopf said she put her head on Abbie's chest, heard a heartbeat and called out to a nurse.
"The nurse said 'Holy crap,'" Vicki Kopf said. "She was smacking buttons on the wall and people were flying back in and they had her all hooked back up again."
"At that point I knew right there she was back, and that she was going to fight like holy hell," Vicki Kopf said.
Abbie Kopf, now 17, can walk, talk and eat. She said she can't remember much from the night of the shooting nor much of her childhood memories.
"Sometimes I don't feel normal," Abbie Kopf told "20/20." "I can't ride a normal bike. I can't do cartwheels like I used to yet."
Kopf now has a service pig named Snuffles and has returned to school.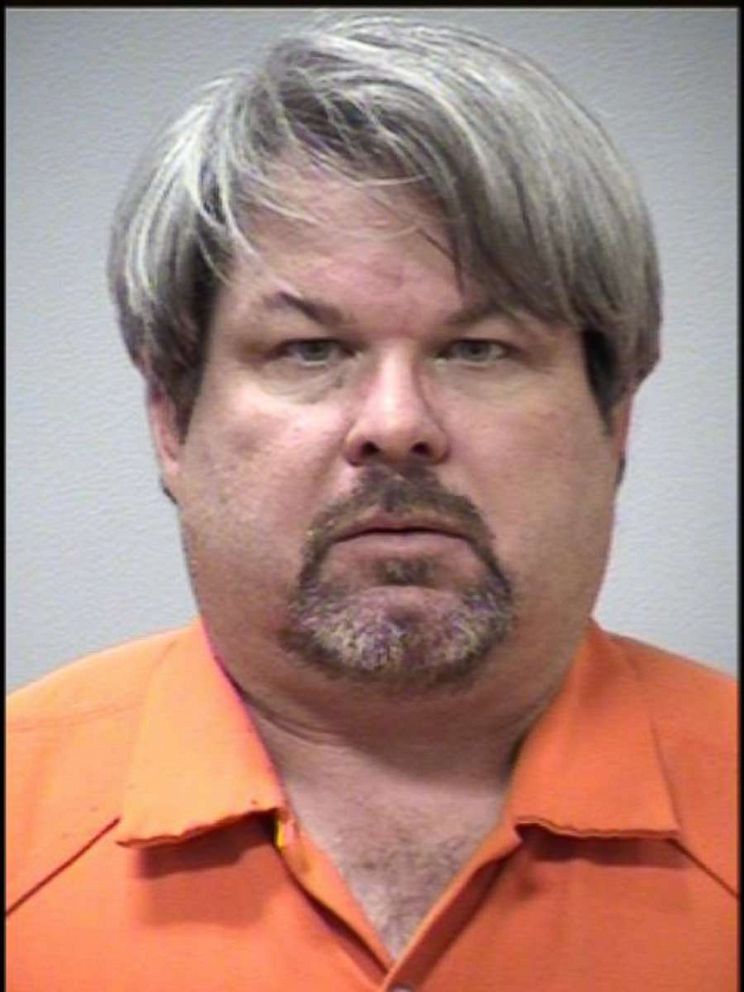 Jason Dalton
During the afternoon of Feb. 20, 2016, Dalton visited several local gun stores with a friend. Dalton had 15 legally-owned guns at home, according to Jeff Getting, Kalamazoo Michigan County prosecutor.
Dalton, an insurance adjuster, had recently began driving for Uber to make some extra money. On the day of the shooting, Dalton walked his dog and then started picking up passengers with Uber in his Chevy Equinox.
After his encounter with Mellen, Dalton went home and retrieved his Glock 19 9mm gun and put on a bulletproof vest. He got back into his Chevy Equinox to pick up more passengers for Uber.
Over the next seven hours, in between picking up passengers, Dalton went on a rampage, shooting eight people at three different locations around the Kalamazoo area. Tiana Carruthers was Dalton's first shooting victim. She survived after being shot by Dalton four times outside of her apartment complex.
During his getaway after shooting Carruthers, Dalton struck another vehicle after running a red light. According to law enforcement, he had already called his wife and asked her to meet him at his parents' home, where he left his Chevy Equinox and took a different car that belonged to his parents: A dark-colored Chevy HHR.
To explain the damage to their Equinox, Dalton told his wife he had been shot at by cab drivers and "made some statement that they don't like Uber drivers," Michigan State Police Det. 1st Lt. Chuck Christensen told "20/20."
Dalton's wife later told police that her husband's behavior was out of character for him, and she was bewildered.
"He was acting paranoid," Christensen said Dalton's wife told police.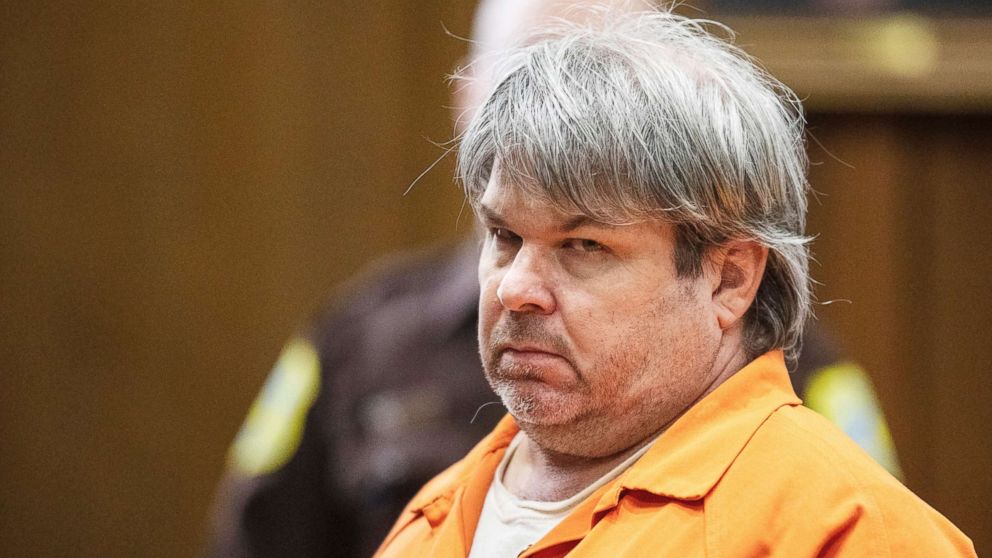 According to Christensen, Dalton retrieved a Taurus handgun, tucked it in her waistband and said, "You need to keep this on you." Dalton also told her to stay with the kids and to not leave the house.
Dalton went home, left his Glock 19 9mm gun on his workbench, grabbed a Walther 9mm gun and went back out and picked up more passengers for Uber.
After dropping off some passengers, Dalton spotted Richard Smith and his son Tyler Smith checking out vehicles at the Seelye Ford KIA Dealership in Kalamazoo.
Dalton pulled into the lot, pulled out his gun and killed them both.
Dalton then killed four women in the parking lot of a Cracker Barrel restaurant: Barbara Hawthorne, Dorothy "Judy" Brown, Mary Lou Nye and Mary Jo Nye. He also shot Abigail "Abbie" Kopf, a teen who was with the four women. Kopf, who was shot in the head, survived.
Shortly after midnight, Dalton was arrested after a police officer spotted his vehicle. After he was arrested, Dalton told police that while he was using the Uber app, "There was like a devil head that popped up and I pressed that button and that's where all the problems went after that."
On Jan. 7, 2019, Dalton pleaded guilty to six counts of murder and two counts of attempted murder. He was sentenced on Feb. 5 to life in prison without the possibility of parole.
Watch the full story on ABC News' "20/20" on FRIDAY at 9 p.m. ET.