Miley Cyrus: Alcohol More Dangerous Than Weed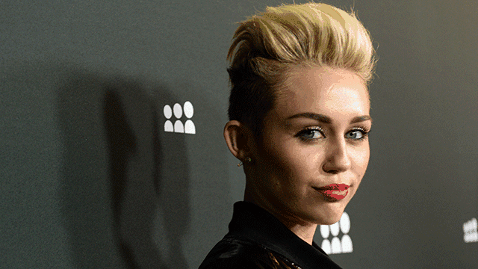 Jason Kempin/Getty Images for Myspace
Miley Cyrus has never said publicly that she smoked pot, but in a new Rolling Stone interview she doesn't exactly deny it either.
"I did a song with Snoop Dogg called 'Ashtrays and Heartbreaks,' so people can put it together for themselves," Cyrus told the magazine.
"I think alcohol is way more dangerous than marijuana. People can be mad at me for saying that, but I don't care," the 20-year-old singer told Rolling Stone. "I've seen a lot of people spiral down with alcohol, but I've never seen that happen with weed."
More on Miley: From Good Girl to Gangsta
In 2010, Cyrus famously denied smoking marijuana after a videotape surfaced of her with a bong. At the time, she claimed it contained salvia, a legal hallucinogen.
Then, on her 19th birthday, she joked in another videotape that "You know you're a stoner when your friends make you a Bob Marley cake." Her rep later told Us Weekly it was all a joke: "The cake was a joke and Miley's response was intended to be sarcastic."
In the Rolling Stone article, Cyrus defended marijuana users as being laid back.
"As long as it isn't illegal, there are far more dangerous things. And it's legal in the state of California. So I'm happy to live in California, a place where you can be whoever you want to be."
Neither Cyrus nor her rep responded to ABC News' request for comment.