Critics Outraged Cop Killer Mumia Abu-Jamal Named College Speaker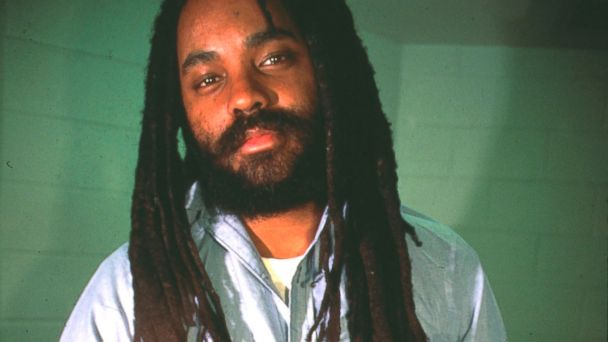 Critics are hammering a decision by students from Vermont's Goddard College to choose convicted cop killer Mumia Abu-Jamal as a fall 2014 commencement speaker.
"I am outraged by the decision of the college, and I don't think he [Abu Jamal] should have the constitutional right to express himself," Maureen Faulkner, the widow of Abu-Jamal's victim, told ABCNews.com.
Abu-Jamal was convicted in the 1981 murder of Philadelphia police officer Daniel Faulkner and sentenced to death in 1982.
Senate Dems Join GOP to Block Justice Nominee Who Defended Cop Killer
Watch: 20/20's 1998 Report on the Mumia Case
Since his imprisonment, he has worked as a journalist and essayist, with a nationally syndicated Prison Radio show that airs on WGDR-WGDH Goddard Community Radio. He received a degree from Goddard College in 1996 while in prison and will have his pre-recorded remarks delivered to students Sunday, the college said.
"Our students chose Abu-Jamal for commencement speaker mainly because he represents the struggle for freedom, of mind, body and spirit," Samantha Kolber, communications manager at Goddard College told ABCNews.com.
However, Officer Faulkner's widow and other critics have attacked the college's decision to allow Abu-Jamal to be honored as a commencement speaker.
Sen. Pat Toomey, R-Pennsylvania, called it "despicable and appalling that a college would want to offer this platform to an unrepentant cop killer" in remarks to a radio show on WPHT that were published on Philly.com today.
"What have we come to when we think that there's a college in America that thinks this is a guy that should be addressing their student body?" Toomey told the radio station's Dom Giordano Program, according to the website.
Abu-Jamal does have his supporters well beyond Goddard College. For years, labor unions and human rights advocates expressed concern about the fairness of Abu-Jamal's trial and called for his release.
In 2011, the Third Circuit Court of Appeals decided to vacate Abu-Jamal's death sentence on the grounds that jury instructions and the verdict form were ambiguous and confusing to members of the jury. Abu-Jamal was then transferred from death row to the Mahanoy State Correctional Institution in Frackville, Pennsylvania, where he now resides.