Jan 18, 2013 7:00am
Now that we have an official due date for Kate and Wills' baby — mid-July — we'll be highlighting what's going on in the life of the pregnant duchess and the HRH-to-be.  Check here daily for updates from now until the birth.
Week 28
Kate Middleton's Fetus the Size of an Eggplant
The quickly growing royal fetus has now filled out to about the size of a decent-size eggplant, about 16 inches long and weighing 2.5 pounds. But thanks to the gorgeous lashes fringing its fully developed eyes, it's way cuter than an eggplant. And, as billions of neurons form in its quickly growing brain, way smarter too.
When all goes well, the mom's belly begins to drop lower, and the baby begins to shift its head downward toward the nearest exit in preparation for birth.
This can be a potentially painful situation for mom. If the baby presses on the sciatic nerve, which runs through the back, buttocks and legs, it can give her a case of sciatica, a searing back pain that sometimes also results in numbness in the right leg.
The best thing mom can do is rest, stretch gently and hope the baby shifts to a better position.
Week 27
Kate Middleton's Fetus the Size of a Rutabaga
Welcome to the third trimester of the royal baby-to-be. It should now be about the size of a rutabaga, a stout and hardy vegetable from the turnip family. That puts it at about 15 inches from head to toe and a little more than 2 pounds.
It's also a heady time for the future royal – as the head is growing by leaps and bounds to accommodate an expanding brain, including the areas associated with intelligence, temperament and personality. And thanks to a more flexible neck, the head now swivels freely from side to side.
Other nonhead developments: Fat is accumulating, bones are hardening and the placenta has begun transferring disease-fighting antibodies over to the baby's side of the blood supply. As for mom – it's likely her breasts have grown up to 400 percent in volume to prepare for lactation.
Week 26
Kate Middleton's Fetus the Size of a Head of Lettuce
HRH-to-be now weighs over two pounds and is more than nine inches in length. Any mom who enjoys comparing her growing bundle of joy to fruits and veggies will note that at this stage, the fetus is now about the size of a head of lettuce.
The baby's eyes, which were fused to this point, have flickered open this week – not that there's much to see in the safety of mom's uterus. However, if the duchess shined a flashlight at her belly, the baby might kick in response.
A growing baby at this stage of development often passes the time by sucking its thumb and squirming around. Although it can now go through the motions of "breathing," there is no air in the lungs yet.
The Duchess is heading into the homestretch. The end of this week also marks the end of the second trimester.
Pregnant Duchess has Changed Her Posture
Entertainmentwise.com reports that the pregnant duchess's posture has changed. Instead of placing her hands on her hips as she normally does, she now rests her hands under her belly.
Changes in posture are a big reason a lot of women report feeling back pain as their bump enlarges. The mother's pelvis begins to tip backwards to balance the weight of her belly, which exaggerates the arch of the lower back. This can stress out the spine and place extra pressure on muscles and ligaments throughout the body.
The best way for a pregnant woman to ease an aching back is to stand up as tall as possible, wear flat-heeled shoes and sleep on her side. Getting a pregnancy massage — done on a special table with a hole cut out for the belly — can also provide some relief. So can daily exercise.
The Duchess Shows Off Her First Gray Hairs
Five-months-pregnant Kate Middleton stepped out on a trip to Grimsby a few weeks ago with some gray roots on proud display, according to the website entertainmentwise.com.
Many pregnant women refrain from coloring their hair for fear it may harm their growing baby. There is limited data on the safety of hair dye use during pregnancy. According to the American Pregnancy Association, manufacturers frequently change formulas and many different chemicals are used in these processes, which are not generally evaluated for effects on pregnancy.
The American College of Obstetricians and Gynecologists states that hair dyes are probably safe to use when pregnant because so little dye is absorbed through the skin. However, concerns remain that breathing fumes from chemicals like ammonia during the coloring process could be harmful to the developing bambino.
To play it safe, many obstetricians recommend waiting until the second trimester before doing any hair treatments. Treat hair in a well-ventilated area and leave products on your hair for the least amount of time possible.
For Kate Middleton, a Pregnancy Journal
Although it seems every moment of her pregnancy since inception has been documented by the media, Kate Middleton may want to consider keeping her own private pregnancy journal.
The blog whatsinmybelly.com suggested logging information on the following topics:
·         Physical symptoms
·         Emotions
·         Cravings
·         Pregnancy milestones
·         Doctor's appointments
·         Feelings and experiences that are not pregnancy related
·         Questions for the doctor, marked with a sticky tab for easy reference
However, there is no right or wrong way to structure a pregnancy journal. And it's not too late to start one even if, as Middleton, you are well into your second trimester. Writing down memories of this special time is a wonderful gift you can give to your child – and to yourself.
Home Pregnancy Workouts
Should the duchess want to work out in the privacy of her own palace during her pregnancy, here are three excellent exercise videos specifically choreographed for those with child.
10 Minute Solution: Prenatal Pilates: Middleton is known for her dedication to Pilates. These five 10-minute Pilates workouts are fun and focused while adhering to medical guidelines for pregnant women and exercise.
Stott Pilates: Prenatal Pilates on the Ball: This Pilates workout utilizes a stability ball and exercise band. A perfect second trimester workout focusing on upper body and core strength, balance and flexibility.
Element: Prenatal & Postnatal Yoga: Two yoga practices filmed on a serene beach provide the emotional and physical balance skills any mom-to-be needs.
Week 25
Kate Middleton's Fetus Now the Size of a Head of Cauliflower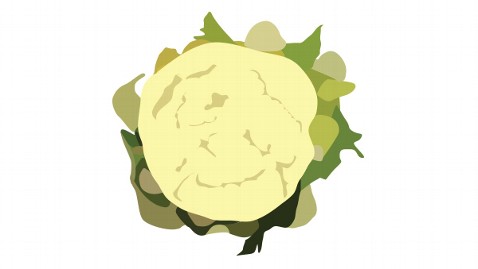 As is common practice by many pediatricians and expectant parents, we continue to compare the weekly change in size and weight of the royal fetus to a fruit or vegetable for reference.
This week, the growing little majesty can be compared to a cauliflower. He or she is likely around 14 inches [long? across? Your choice.] and weighs about two pounds.
The cauliflower is an apt comparison for another reason – the baby's budding brain is wrinkling and growing like crazy this week. It is already capable of learning and remembering. And it can hear and recognize voices on the outside.
Besides that, all 33 rings, 150 joints and 1000 ligaments of the spine are beginning to form and shape. The lungs, blood vessels and organs are continuing to develop too.
With hands nearly fully developed, the baby is starting to get seriously touchy-feely. There's a lot of exploration going on inside the uterus as the curious little critter begins to touch things, make a fist and grasp things, including mom's umbilical cord.
Week 24
Kate Middleton Reveals Her Cravings
Us Weekly reports that the still-slender but growing duchess is having some cravings.
"She's got sugar on the brain," a source close to the mom-to-be told the magazine. "Chocolates, biscuits, cake." When she pops into the nearest Starbucks for a cup of decaf, the source said she sometimes picks up a sweet treat too.
No one really knows why pregnancy cravings occur, though theories abound that they are the body and baby's way of asking for a nutrient the mother is lacking. Whatever the reason, the majority of moms-to-be have them. One South African study reported that up 84 percent of pregnant women experience some form of food craving.
According to the study, cravings tend to fall into three groups — sweet, sour or savory – with a yen for sweets by far the most common. A few pregnant women seek out strange snacks such as chalk, clay or dirt. The urge for odd edibles is called pica, after the Latin word for magpie, a bird notorious for ingesting almost anything. According to the American Pregnancy Association, pica cravings may be the result of an iron deficiency.
Random Pregnancy Facts for Kate Middleton
Here are three random pregnancy facts for Kate Middleton – and all you pregnant women – to mull over.
1. According to the American Pregnancy Association, about four percent of all women are pregnant at any given time.
2. The Association also says that the average size of an American newborn is about eight pounds, up from the average size of six pounds thirty years ago.
3. Elephants have the longest gestation period of all mammals, carrying their young for nearly two years before giving birth. We hope that puts things in perspective for us humans.
Kate Middleton Should Beware Varicose Veins
Hopefully the duchess won't have this issue, but many women do first develop varicose veins during pregnancy. As the uterus grows, it puts pressure on the large inferior vena cava vein on the right side of the body. In turn, this increases pressure in the leg veins and creates the unsightly spider like pattern of varicose veins. Hormones exacerbate the problem as well.
"Most of the time, elevating your feet or legs and/or wearing compression knee-high stockings or full length stockings can offer a great deal of relief," said Dr. Jennifer Ashton, ABC News senior medical contributor and a practicing OB-GYN. "Occasionally, varicose veins can become severe and very painful, requiring treatment from a vascular surgeon."
One fact about varicose veins: The same process that causes them is also responsible for causing hemorrhoids. But, Ashton said, this does not mean that if you have one, you will also have the other.
Kate Middleton a Role Model for Pregnancy Fashion
The duchess has raised the bar for pregnant fashionistas by dressing her bump in a stylish and classy way.
Beth Sullivan, a maternity fashion stylist who is owner of Sei Bella Image Consulting in Jacksonville, Fla., said that you too can have a high-fashion pregnancy by following three simple rules:
1. Highlight that growing tummy with tighter, clingier clothes. Sullivan said that bumps are beautiful, so why hide yours away under something frumpy and flowy? Ruched designs are especially flattering on a pregnant belly. The gathering at the front or the sides of a garment is a great way to put your curves on display. It's also a smart style for after the baby is born because it's forgiving of flaws like a not-so-flat stomach. [[[note: I'll confess I don't know the word "Ruched."]]
2. Steer clear of busy patterns, especially flowers and overly fussy motifs. It looks dated, and it doesn't photograph well. Large blocks of color and solids are more flattering.
3. Sullivan said she loves to see a gorgeous pregnant woman who's not afraid to wear a long chain with a large pendant or charm at the end. When it hits the middle of the belly it accentuates a woman's pregnancy in all the right ways, she said.
Week 23
Kate Middleton's Fetus is Now the Size of a Grapefruit
By the end of this week, HRH-to-be should be at least eight inches long and weigh about as much as a grapefruit.
At this point the baby is far enough along to have a chance of survival should it be born prematurely – but the goal is to keep that bun in the oven for the full 40 weeks.
All the internal systems are in place though they are not all fully mature. One of the most fully developed systems is the vestibular system, the area of the brain that senses movement. Hearing is also pretty sharp, so much so that studies show newborns exposed to loud noises in the womb from this point on don't pay as much attention to them after they're born.
Middleton's baby is now probably on a mission to chub up as much as possible. It'll double in size over the next four weeks alone. The body is also moving more towards the proportions of a newborn, though the head is still oversized by comparison.
Kate Middleton Enjoying Her Second Trimester
Guest post by Dr. Jennifer Ashton, ABC News senior medical contributor and practicing OB-GYN:
As I watch Kate Middleton go through her pregnancy, I remember the second trimester of my own pregnancies as The Golden Era.
For many women, this is the best trimester because physically, the size of the uterus and fetus is big enough to be seen and felt, but not so big that it's uncomfortable. Emotionally, the newness of being pregnant has settled in, and possible concerns about delivery are still way off in the distance.
For many expectant dads, this is also a great trimester for the same reasons.
I also remember the second trimester as being a time of major planning.  This is when many moms-to-be start interviewing prospective pediatricians for their baby or start thinking of or discussing a 'birth-plan.'  My birth plan was pretty simple. Give birth. Check. Healthy baby. Check again.
Even though I didn't have a detailed birth-plan, many women do.  The second trimester is a good time to start talking about your wishes and concerns for the labor and birth of your bundle of joy.  These three months are also a last hurrah of sorts for some quality time with your partner –and other children — before you get too big and uncomfortable to enjoy the ride.
I hope Middleton is having fun and staying active. It's good to see she's getting in some vacation time too. It's the calm before the storm — in a good way!
Is Kate Middleton Having a Girl?
Did Kate Middleton give away the sex of the royal baby? Is it a girl?
As ABC News reported Wednesday, Kate made a small slip of the tongue while at a charity function in Grimsby. She was handed a teddy bear by a well-wisher. Smiling away, Middleton told the woman, "Thank you, I will keep this for my "d"…"
Before she could complete the word she stopped herself. The well wisher then asked if she was going to say daughter and Middleton insisted she wasn't.
The official word from the palace is only that the prince and duchess are "expecting a baby."
Whether or not the royal couple chooses to share the sex of the baby with the rest of the world, they themselves may know. With ultrasound it is possible to tell a baby's gender by about the eighteenth week of pregnancy. Some new technologies can determine gender as early as twelve or thirteen weeks.
Are New Shoes in Kate Middleton's Future?
While Kate Middleton is focused on her burgeoning belly, a new study suggests she may want to pay more attention to her feet.
Writing in the American Journal of Physical Medicine & Rehabilitation, researchers from the University of Iowa report that pregnancy flattens out the arches of the feet, most likely due to the obvious weight increase during pregnancy and an increased looseness in the joints caused by the flood of pregnancy hormones.
Of the 49 pairs of pregnant women's feet they examined, the researchers found that 60 to 70 percent experienced arch height and measures of arch rigidity decrease significantly from early pregnancy to five months after childbirth. That caused corresponding increases in foot length up to four inches, as well as a collapsing of the arches.
Alas, the larger foot size is probably permanent. But on the bright side, maybe the duchess will splurge on a whole new shoe wardrobe after the royal baby is born.
Should Kate Middleton Consider Using a Midwife?
Despite some of the duchess' ups and downs during her pregnancy, being with child is not a sickness. Women have been giving birth since the beginning of time. That's why couples hoping for a more natural childbirth experience often consider delivering with a midwife rather than an OB-GYN.
"Many people who choose a midwife are trying to minimize unnecessary medical intervention," said Quetzal Currie, a New York City midwife and post-partum consultant. "They feel they get more personalized care going this route."
Currie says that there are two kinds of midwives: Nurse midwives who work inside a hospital and integrate with the rest of the medical team and a licensed midwife who manages home births.
As Currie pointed out, the women who do best with a midwife are generally low risk with less a chance of having birth complications. If the mom or baby has health problems or otherwise are in a high-risk category, Currie says they are probably better off sticking with their doctor.
If Middleton and Prince William were seriously considering a midwife, they probably would have made that decision by now. Some people begin interviewing potential candidates even before they get pregnant, Currie said.
Week 22
Kate Middleton's Fetus Now the Size of a Papaya
Now weighing in at about a pound and nearly a foot long, Middleton's growing kiddo is probably about the size of a papaya.
As the little doll begins to resemble a miniature newborn, the lips, eyes and eyebrows are becoming more baby-like and the tooth buds are beginning to sprout in its tiny mouth. On the organ front, the pancreas is beginning to mature which will allow the baby to produce its own hormones.
This is a big week for the baby's sensory experience: It has some perception of light and dark but hearing is getting pretty sharp – at this point, it's taking in a symphony of sound from Middleton's voice, beating heart, tummy gurgling and blood circulation. Sense of touch is just developing too. As the inner ear develops, its sense of balance is also beginning to display itself as the baby begins to explore its environment.
The baby is also beginning to wrinkle up like someone has left it in the bath too long. Not to worry Kate. That's just its way of preparing for all the cute baby fat that it's about to stockpile for its big debut.
Middleton May Be Seeing Stretch Marks
Should the duchess be worried about getting stretch marks at this point in her pregnancy?
Though it's impossible to predict who will wind up with these shiny red, pink and white streaks, Dr. Jennifer Ashton, ABC News senior medical contributor and practicing OB-GYN said about half of pregnant women get them. Those who gain a lot of weight, gain it quickly, carry multiples or have excess amniotic fluid are most likely candidates. Some women not only get them on their belly but also on their buttocks, thighs and breasts as well.
"These marks are formed when deeper layers of the skin stretch and the collagen cannot keep up with that stretching process," Ashton said.
Unfortunately, if you have a predisposition to stretch marked skin, there's not much you can do to avoid it except staying within your doctor recommended weight gain throughout your pregnancy. And despite advertising claims, Ashton said there isn't any evidence that topical creams successfully treat stretch marks. They can be treated with topical laser therapy after the baby is born to lighten the color.
Advice for Prince William, Expectant Dad
The 40 weeks of pregnancy are clearly an exciting time for any pregnant woman, but where is dad in all the action?
"Since it took two people to create the pregnancy, I think it's only fair to acknowledge some of the issues and feelings facing the other half of the pregnancy equation," said Dr. Jennifer Ashton, ABC News senior medical contributor and a practicing OB-GYN.
Emotionally, future dads are often just as stoked as future moms, Ashton said, and they feel the same pride and eager anticipation. But they may have plenty of fears as well.
"They may stress over the baby's health, mom's health, finances, whether or not they will be a good father or the fact they are no longer the center of their wife's attention," Ashton said.
One way to ease daddy anxiety is to have him tag along for OBG visits. There, he'll get the rundown on his partner's changing body and the growing baby, as well as some good tips on preparing for labor and birth, Ashton said.
Expectant dads should also consider documenting this special time with a video journal or photo scrap book, Ashton added. The more involved a dad is in the pregnancy, the more mom will appreciate it.
Middleton Should Watch Out for Achy Wrists
Normally carpal tunnel syndrome — swollen, painful, tingly wrists and fingers – is more often associated with too much texting and typing than pregnant royalty, but it happens to be a common pregnancy symptom starting about halfway through the gestation
The narrow, inflexible carpal tunnel is a bony canal formed by the wrist bones on three sides and a ligament that runs across the wrist on the other. During pregnancy, fluid can build up inside the canal, placing pressure on the nerves that run through it into the hands and fingers. When this happens, the joints become swollen and achy.
To ease the pain, practice good typing skills. Adjust the height of your chair so the wrists are straight as you type. Consider using a wrist brace or purchasing an ergonomic keyboard and trackball mouse. Take frequent typing breaks.
Is the Royal Baby a Boy or a Girl?
ABC News reported last week that gender-reveal parties had become big business in the United States, with conversations related to the topic up 140 percent in one year, according to BabyCenter.com. The parties haven't quite caught on in the United Kingdom in the same way, so it's unlikely the Duchess of Cambridge will be sharing the sex of the royal baby with the world before it's born.
Week 20
Kate Middleton's Fetus Is Now the Size of a Banana
HRH-to-be is now the size of a banana, weighs about three quarters of a pound and is about 11 inches long.
Lots of cute stuff happening this week. The baby is making eyebrows and eyelashes. He's also started batting those royal peepers on a regular basis, no doubt practicing his charm offence for an impending public debut.
Not so cute: A tarlike substance called meconium is building up in his system, the byproduct of shed skin cells, mucus and other developmental discards.
Kate Middleton Has that Pregnant Glow
Does Middleton have that pregnancy glow? Yup. It's a real thing. And it's not just the excitement at becoming a new mum.
Pregnancy pumps up blood volume by about 50 percent. The additional blood flow shows through the skin, lending color to many areas of the body, particularly the cheeks. Thanks to pregnancy hormones, the skin takes on a shinier appearance as well. Color plus shine equals glow.
Kate Middleton's Royal Bump Takes First Official Photos
Kate Middleton's royal bump made its first public appearance earlier today at the London Hope House. The duchess was knowingly photographed by the press and public — unlike  last week's controversial bikini pics printed in the Italian tabloid Chi where she was captured in what she probably hoped was a private moment.
Kate Middleton's Baby Bump Revealed
Most mainstream media have respected Middleton's privacy and have only snapped her photo at sanctioned events. But most pregnant women probably appreciate any opportunity to memorialize their happy condition.
Chantale Hosein, a talent scout for the Expecting Models agency for pregnant models in New York City, said the main thing to remember in order to get a good snap of your bumped-out bod is to radiate confidence.
"Be comfortable with your body. Show how proud you are that you're carrying a unique individual you are proud of  and that you love with all your heart," she said.
Kate Middleton and Princess Diana's Maternity Styles Compared
Rather than trying to connect with the camera like you normally would, Hosein advised showcasing your love with what's inside your belly. Whenever possible, three-quarter shots are definitely the way to go. They portray a frontal and profile view and give the viewer a sense of both face and bump.
Week 19
Kate Middleton's Fetus is Now the Size of a Mango
This week, motor neurons between the muscles and the brain are wired up so the baby now has control over all of the acrobatics going on inside Middeton's tummy. The little mango has also started padding himself with specialized "brown fat" that will keep him warm once he pops out.
Other interesting developments: A milky white coating that looks a little like yogurt now appears all over the baby's body. It's known as vernix and it's there to keep the skin from getting pickled in the amniotic fluid. The kidneys are fully functioning and producing urine this week as well – so Middleton should get ready for a future that includes lots of diapers.
Prenatal Vitamins a Must for Kate Middleton
All pregnant women should take a prenatal vitamin, but it's particularly important for someone like Kate Middleton, who has struggled to keep food down.
"Prenatals help to cover any areas of a Mommy-to-be's diet where she may not be eating important nutrients that are needed for baby's development," said pharmacist Sarah G. Khan of dietsinreview.com.
Khan said a good prenatal pill should contain three big nutrients: folic acid, iron, and DHA/EPA. She also recommended that all baby bumping mammas take an additional calcium and vitamin D supplement because the fetus steals calcium from the mom to construct its skeleton.
A new JAMA report also highlighted the importance of prenatal folic acid. Using data from the Norwegian Mother and Child Cohort Study, researchers found that mothers who took folic acid four weeks before and eight weeks after pregnancy had a 40 percent reduced risk of giving birth to a child with autism. That doesn't necessarily mean that folic acid taken during pregnancy would result in fewer autism cases, but the results are intriguing.
Is Kate Middleton Going to the Dogs?
In addition to her thrice-weekly Pilates sessions, the 31-year-old Duchess is reportedly also staying active by getting in plenty of walkies with her dog Lupo, a gift from Prince William on her 30th birthday last year.
Walking and Pilates are an excellent fitness strategy for a pregnant woman. The American College of Obstetricians and Gynecologists says 30 minutes of exercise a day can help ease bloating, swelling and complications, and may help prevent gestational diabetes and other pregnancy complications.
Dr. Jennifer Ashton, ABC News senior medical contributor and a practicing OB-GYN, recommended adding some balance exercises to help deal with a changing center of gravity as the belly enlarges and drops. This simple move is a good one:
Stand with your right side next to a wall or sturdy chair, fingertips touching the surface. Shift weight onto right foot. Lift left foot a few inches up off the floor so that you're balanced on right foot. Once you establish balance, lift fingertips. If you're too wobbly, keep fingertips on the surface for support. Hold ten slow counts. Turn around and repeat move on left foot.
Kate Middleton's Pregnancy Hormones Should Be Easing
The raging hormones that probably made mum-to-be Middleton so tired during her first trimester should have calmed down by now. At this point in a pregnancy, hormone levels rise more slowly, which means increased energy during the day and better sleep at night.
Doctors will probably advise Middleton to sleep on her left side. Lying on her back once she's passed into the second trimester can compress the pelvic veins, decreasing blood flow to the lower half of the body. Lying on the left side relieves this pressure and promotes normal blood flow.
Dr. Jennifer Ashton, ABC News senior medical contributor and a practicing OB-GYN, says that if sleep eludes a woman at this point in her pregnancy, exercise can help her feel more relaxed and able to rest.
Avoid working out too close to bedtime, though. That, Ashton said, can rev you up.
Was Kate Middleton's Pregnancy Planned? Ask at Your Own Peril
Some rude lout will undoubtedly ask Kate Middleton if her pregnancy was planned.
While it's clearly none of their business, etiquette expert Diane Gottsman advised Kate to be ready with a snarky answer and a polite one.
The snarky answer: How much is the tabloid paying you to get this information? I'll double it!
The polite answer: Absolutely.
Whether you're a duchess or a commoner, Gottsman said feel free to offer your own response to anyone insensitive enough to ask this type of question of a pregnant woman — and don't hold back.
Week 18
Kate Middleton's Fetus Now the Size of a Sweet Potato
There are many fruits and veggies that have provided a useful reference for the size of the royal fetus, now in its 18th week of development. A bell pepper, apple and tomato come to mind. However, at roughly 5-and-a-half inches long and 7 ounces in weight, a sweet potato seems the best comparison right now.
Lots of developments happening at this point.
With the ears now in their final position, the bones in the inner ear canal nearly formed and the nerve connections between the ears and the brain fully matured, the baby can now hear Kate's heart beating and the blood flowing through the umbilical cord.  The taste buds have also sprung to life.
If HRH-to-be is a boy, he now has a prostate. If a girl, she has a uterus. Regardless of the sex, the baby can now yawn, stretch and make facial expressions. It's strong enough, big enough and active enough that Kate may feel the occasional kick or flip in her tummy.
Eating for Two? That's a Myth Kate Middleton Should Avoid
British newspapers are reporting that the duchess uses hypnotherapy to quell her lingering morning sickness and calm her aversion to food.
Many mums-to-be have the opposite problem, according to Dr. Jennifer Ashton, ABC News' senior medical contributor and practicing OB-GYN.
"A lot of women use pregnancy as a license to eat whatever they want whenever they want, but that can come back to haunt them later on," Ashton said. "What you indulge in now, you will pay for later."
Ashton advised that at this stage of the game — middle of the second trimester –  "eating for two" means taking in no more than 300 extra calories per day. That's equivalent to one iced white chocolate mocha, if like Middleton, you prefer to get your extra calories in a Starbucks splurge.
Kate Middleton May be Experiencing Growing Pains
Her growing bundle of joy may be causing Kate Middleton a bundle of pain just about now.
"Groin sensitivity caused by the stretching of the round ligaments that surround the uterus is very common in the second trimester," said Dr. Jennifer Ashton, ABC News senior medical contributor and a practicing OB-GYN. "This is normal pain, especially during a first pregnancy, because those ligaments are being stretched in ways they never have been before."
A pregnant Kate might feel a stabbing pain on one or both sides of the abdomen. The pain can be so severe that some women mistake it for appendicitis. While a discussion with the doctor is definitely in order, Ashton said the only thing that will ease round ligament discomfort is time and Tylenol.
What Middleton Can Learn About Her Baby's Medical Future
The Duchess of Cambridge is at a point in her pregnancy where she can learn the sex of her baby. The duchess and Prince William will have undoubtedly e had "carrier screening" to determine the chances of the baby inheriting or developing a genetic condition.
According to the new book Healthy Baby, Healthy You, carrier screening usually involves mum providing a blood sample. If she is identified as a carrier for a gene tagged for a medical condition like say, cystic fibrosis, dad is tested too. If the gene is identified in both parents, the child is at higher risk for developing the medical problem. If both parents are cleared, they can breathe a sigh of relief because it's reasonably certain their baby will not have any disorders they've been tested for.
Increasingly, there may be a way to gaze into a baby's medical future more completely. Last summer, a team of Washington University researchers in Seattle revealed they had come up with a technique to construct a comprehensive genetic blueprint of a developing fetus starting as early as the first trimester. The noninvasive method relies on the fact that fetal DNA circulates within the mum's bloodstream and can easily be extracted and sequenced. It will provide information on thousands of potentially problematic genes.
The test could be available within five years – perhaps in time for the HRH-to-be's baby brother or sister.
Middleton and Kardashian – Same Due Dates?
Bookmaker Ladbrokes is offering odds of 50/1 that the duchess and reality star Kim Kardashian will give birth on the same day. If they give birth in the same week the odds are only 7/1. Odds are 6/1 if Kate's baby arrives first – but that line only holds if and until Kardashian unveils her due date.
In Middleton and Kardashian's case, they will be vying for media attention – well, at least one of them will – but what should you do if you are pregnant at the same time as your best chum?
"We are happy for each other in a perfect world," said etiquette expert Diane Gottsman. "We do not try to upstage each other."
Gottsman said even if you feel a little resentful about sharing the limelight, be as gracious as possible and try to remember that pregnancy isn't a competition. You might even consider pooling your resources. For instance, why not have one big blowout baby shower instead of making friends run to two separate events?
Week 17
Middleton's Fetus Is Now the Size of an Onion
At 5 inches long from rump to crown and about 150 grams (5 ounces), the royal fetus is now about the size of an onion.
HRH-to-be should be fattening up nicely by this point. It will need that extra padding to provide energy and warmth after birth. Recycled amniotic fluid, discarded cells and digestive secretions are also accumulating in the bowel.
Eyes are now front and center though still firmly closed. Meanwhile, different parts of the already astonishingly complex brain are beginning to process all the senses. If this is a little princess, her ovaries have already produced millions of primordial egg cells, which, within a few weeks, will develop into actual eggs.
Middleton Causes Spike in Pregnancy Test Sales
Sales of home fertility monitors and pregnancy tests have soared by 60 percent since Kate Middleton announced she's baby bumping, according to the British press.
Clearblue, which manufactures pregnancy tests and fertility monitors, is said to have seen its biggest rise in sales in the UK in almost five years.
"We've never seen an increase like this before," said Clearblue UK brand manager Hugh Ayling. "We were pretty stunned when the stats came in and we wondered why it was. Then we worked it back and saw the spike came after Kate made her announcement."
If Middleton has inspired you to jump on the pregnancy bandwagon, Dr. Jennifer Ashton, ABC News senior medical contributor and practicing ob/gyn, has some advice for you on how to best use a home pregnancy test.
"Home pregnancy tests can be fairly accurate if done at the right time of day and stage in pregnancy and in the right manner," Ashton said. "Use the first urine of the day when the urine has the greatest chance of being the most concentrated, since it's been in the bladder for a few hours while you are sleeping."
If you can contain your excitement, Ashton recommended waiting until you've missed at least one period before checking to see if you'll be changing diapers in the near future. In the very early stages of pregnancy, false negatives are common. And do keep in mind no home test is completely accurate. Your doctor should confirm results with more sensitive tests that can be done in the office.
Does Morning Sickness Put Kate Middleton at Greater Risk for Other Complications?
The severe morning sickness that plagued the early weeks of the Duchess of Cambridge's pregnancy seems to have passed, thank goodness. But a new study suggests it might be a sign of further complications for mum and baby.
The study of Swedish women who became pregnant over a 12-year period found about one percent of those who suffered hyperemesis gravidarum – the same type of morning sickness experienced by Middleton — were at greater risk of developing preeclampsia, a medical condition characterized by high blood pressure and high protein in the urine.
Preeclampsia can cause life-threatening seizures for the mother and lead to premature birth, stillbirth and babies who are smaller than average. The study found a slight increase in the rate of preeclampsia in women who, like Middleton, were hospitalized with morning sickness before they reached the 12-week mark in pregnancy.
Middleton shouldn't be too concerned, though. In the first place, she's no doubt getting world-class care. Second, the study's findings show association rather than cause and effect, according to Dr. Jennifer Ashton, ABC News senior medical contributor and a practicing OB-GYN.
"I think it may be possible that a similar cause is at play for both conditions rather than one causing the other, Ashton said. "At most, I would follow a pregnant woman a little more closely if she's had severe morning sickness for signs and symptoms of preeclampsia later in pregnancy."
Middleton Will Get a Kick Out of This
Hypnotherapy isn't the only thing Kate Middleton is doing to overcome her morning sickness. She's still dedicated to her Pilates routine as well.
Fitness experts say Pilates is a terrific activity for pregnant women as long as they avoid twisting or compressing their bump and they skip lying on the back.
Jill Lawson, resident Pilates expert for the website DietsinReview.com likes the Kneeling Leg Kick for her pregnant clients. Besides being a safe position, it strengthens the core, hips and butt – all important muscles for pregnancy, labor and snapping back into shape after the baby is born.
Kneeling Leg Kick
Kneel on a mat, towel or pillow with your knees hip-width apart. Lengthen spine. Extend right leg up off the floor to hip height. Lean over and place left hand on the floor directly beneath shoulder. Flex foot and kick forward. Hold one count, then point toe and kick leg backwards twice in two short beats. Repeat 5-8 times. Switch legs and repeat with left leg.
Hypnotherapy for Morning Sickness?
According to media reports, Kate Middleton is undergoing hypnotherapy to help ease the symptoms of severe morning sickness. Clinical hypnotherapist Colin Christopher said such treatment makes good sense.
"While most people don't usually associate hypnotherapy for pregnancy related issues, it's an extremely valuable tool that lets us bypass the conscious mind and get deep into the subconscious, where we can reprogram the reactions women have to pain, nausea, lack of a desire to eat and more," Christopher said.
Christopher, who is trained in hypnosis for child birthing, said that while the idea of hypnosis often conjures up images of people in a deep trance doing nutty things, the same techniques that get people clucking like a chicken on stage can also be effective for relieving the uncomfortable effects of pregnancy.
Studies on the topic are mixed, but one recent British Journal of Anaesthesia paper supports the idea that "hypnobirth" therapy can reduce the fear and anxiety of pregnancy. Other studies have found that women who used hypnotherapy have shorter labors and take fewer medications.
If hypnosis proves to be a bust for treating the duchess, other treatments for acute morning sickness include eating small, frequent meals and eating dry foods, like crackers. The National Institutes of Health recommends intravenous therapy and medication in cases when vomiting is so frequent that it presents a potential risk to the mother or her unborn baby.
Week 16
Royal Fetus is the Size of an Avocado
Hold on to your fascinator hat, the royal fetus is about to go through a massive growth spurt. Now the size of an avocado, Kate Middleton's little crumpet should double in size and length over the next couple of weeks.
This week, eyes and ears are inching close to their final position and the toenails have just sprouted. The fetus may now be able to grasp with its hands, kick its feet and even execute a few in utero back flips. And it has begun exercising its lungs too, by inhaling and exhaling small amounts of amniotic fluid.
Burning question for the week: will the fetus have the prince's hairline? Scalp patterning has just begun but it's a little too soon to tell what the locks will look like.
Middleton Can Bump Up Style
The fashion-forward Duchess of Cambridge has quite a conundrum on her hands – she will soon grow too big for her regular clothes but won't yet be ready for maternity clothes.
One solution for this comes from Dr. Marjorie Greenfield, a board-certified obstetrician-gynecologist in Cleveland and author of "The Working Woman's Pregnancy Book."
"Take a rubber band, wrap it around your pants button a few times and then loop it through the buttonhole or snap," she said. "Instant expansion!"
Pregnant Middleton Stays Fit With Pilates
Kate Middleton has reportedly taken up Pilates to keep fit during her pregnancy, keeping up a regular schedule of three sessions a week. Fitness Experts say Pilates is an excellent activity for pregnant fitness buffs in their second trimester as long as they skip poses that require excessive twisting and bending, or lying flat on the back.
"The fetus needs space, so any type of compression on the torso is not recommended," said Jill Lawson, the resident exercise expert for the website DietsInReview.com. "Overstretching can also lead to injuries because the ligaments have softened in preparation of birth."
Lawson likes "Kneeling Hundreds" move for maintaining posture, keeping the core muscles strong and easing back pain as the belly grows. Here's how to do it:
Kneel on a pillow with knees placed hip-width apart and arms down at your sides. Lengthen spine and relax shoulders. Squeeze shoulder blades together and pump arms rapidly and vigorously behind you. Inhale deeply through the nose for five pumps, and exhale through the mouth for five pumps. Alternate inhales and exhales until you reach 100 pumps. Take breaks if needed.
Middleton Should Avoid Gassy Foods
Kate Middleton may be a bit gassier than usual thanks to higher levels of progesterone in her system. This pregnancy hormone tends to have a relaxing effect on the muscles of the gastrointestinal tract, which can lead to greater flatulence. To prevent trouble, registered dietitian Tina Gowin suggested the pregnant duchess avoid foods that can cause gas and bloating such as bubbly drinks, pasta, broccoli and beans.
"She may find relief by eating smaller more frequent meals throughout the day," Gowin said. "She should also avoid drinking with straws and should chew her food more slowly so she sucks in less air."
The decaf coffee she popped into to her local Starbucks to buy recently probably won't cause any intestinal disturbances. But according to medical experts, Middleton is right to skip fully caffeinated brew, which may be lead to maternal dehydration and disturb the sleep patterns of the HRH-to-be.
Duchess Beginning to Pack on Pregnancy Pounds
By now, the duchess has packed on 5 to 10 pounds onto her slender frame. Water retention is common by this point in pregnancy so she might notice swelling in her hands, ankles and feet. To ease the bloating, Dr. Marjorie Greenfield, a board-certified obstetrician-gynecologist in Cleveland and author of "The Working Woman's Pregnancy Book," advised Middleton to drink plenty of water and avoid spending too much time on her feet or sitting cross legged.
"If your feet are swollen, try keeping them elevated whenever possible. Remember too that foods high in salt can cause water retention," Greenfield said.
Kate can start chatting up the HRH-to-be as well. Studies show that the fetus' ears have possibly developed to the point that it can hear.
Week 15
A Very "A-peeling" Development
The royal fetus is enjoying a jolly good growth spurt this week. HRH probably now weighs about 2.5 ounces (70 grams) and measures 4.5 inches long (11.4 centimeters.) That's about the size of a navel orange.
HRH can now move all its limbs and is probably doing a royal jig in Kate's belly as well as rehearsing its breathing, sucking and swallowing actions for the big entrance.
The baby-to-be's thin skin is also now covered with a fine, fuzzy hair called lanugo, which won't shed until the baby is near full term. The eyelids are still fused shut but HRH can sense light through them. The heart has begun pumping about 25 quarts of blood per day and blood vessels can clearly be seen beneath the skin.
In Good Health
With special reporting by Dr. Jennifer Ashton:
As if she doesn't have enough to worry about, Kate Middleton is dealing with an issue other pregnant women are facing as well: the threat of influenza.
Because of the mother's suppressed immune system, and also factors associated with the growing uterus, the flu can be very serious and deadly for a pregnant woman. I've seen firsthand how sick a pregnant woman can become with flu and I take this virus very seriously. I once cared for a pregnant 18-year-old who died of influenza during pregnancy.
The Centers for Disease Control and Prevention and the American Congress of Obstetricians and Gynecologists recommend that all pregnant women get vaccinated against the flu, not just for their own protection, but for their future newborns.  In addition, pregnant women should minimize contact with sick individuals, and wash their hands very often.  Also, whether you are making a royal appearance or work in an office, keeping a hand sanitizer in your purse is a great idea.
Staying Fit and Fab
Even super-slim Kate Middleton will have to give it up soon enough: those flat abs will be gone. It's time to get up off the floor and do all her core work in a sitting, kneeling or standing position to avoid the risk of cutting off the baby's oxygen supply. That's official advice from the American Congress of Obstetricians and Gynecologists' pregnancy and exercise guidelines.
Fitness pro Ellen Barrett, star of the "Happy Baby, Fit Mama" DVD workouts, recommended this killer core move to keep everything underneath the baby bump toned and strong.
Slow motion knee lift
Start standing with feet planted hip width apart in parallel. Shift your weight into the left leg, and lift your right knee toward your chest as you exhale. On the inhale, return the leg to the ground. The torso remains vertical the entire time (no rounding). Repeat the action with the right knee nine more times for a total of 10 reps, then switch sides shifting the weight into the right leg as you lift the left knee on an exhale for 10 more reps. Remember to keep the moves controlled with no momentum.
Eating for Two
Kate Middleton continues to improve following her stay in hospital last month for severe pregnancy-related sickness, a spokesman for the couple said earlier this week. At this point, even someone who's experienced as much morning sickness as Kate has should be past the worst of it and enjoying a welcome burst of second-trimester energy.
Good nutrition should now be the Duchess' focus.
"Folic acid, protein, iron, calcium vitamin D and vitamin A are really important for both mom and baby," said Katherine Farrell Harris, a New York-based registered dietitian who is also in her second trimester with her first child. "A mom-to-be's diet should be loaded with foods like colorful veggies, dark leafy greens, fortified cereal and low-mercury fish."
If Harris had to recommend one super food to Middleton, it would be lentils which are a good source of protein and loaded with fiber, B vitamins, potassium, magnesium and other healthy nutrients.
What's Up with Mum?
The entire planet has been aware that Kate Middleton, the Duchess of Cambridge, has a crumpet in the oven for some time, but if you're about the same way along in your pregnancy, you've probably kept it on the down low until now.
According to Dr. Marjorie Greenfield, a board-certified obstetrician-gynecologist in Cleveland and author of "The Working Woman's Pregnancy Book," by week 14 the risk of miscarriage is largely behind you and your belly has probably grown so you look obviously pregnant.
"This is a good time to let the cat out of the bag," Greenfield said.
When you share your wonderful news with people at work, Greenfield advised treading carefully.
"You want to tell your friends, of course, but make sure your boss isn't the last to know," she said.
The best plan of action: Make an appointment with your boss, tell your best office mates in person, then email everyone else.
Week 14
What's Up With the Fetus?
From the top of its crown to its royal rump, Kate's babe-to-be is now nearly 9 centimeters long and weighs 25 grams, about as much as a Jammie Dodgers British biscuit. Or, if this were your baby, we'd describe it as about 4 inches long and weighing an ounce, about as much as two Keebler Rich 'n Chips cookies.
Developmentally, things are starting to fall into place: the ears have migrated from the back of the neck to their final location on the side of the head, and the peepers have gradually moved from the sides to the front of the face. The heart, intestines, arms and legs have all reached their final destinations as well.
Oh, and it's also possible that external genitalia can now be seen on sonogram. Let's hope this means Kate's loose-lipped friend, Jessica Hay, will spill the beans very soon about whether the duchess, 31, is expecting a prince or a princess.