Mar 21, 2014 2:06pm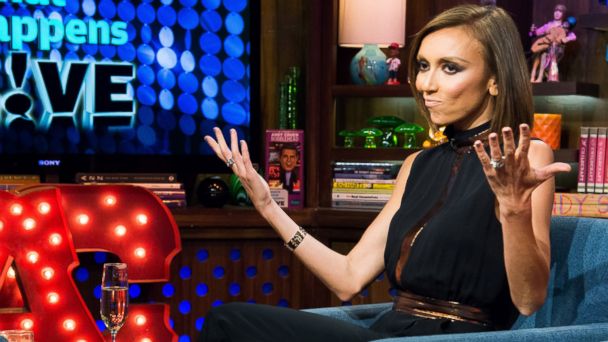 Charles Sykes/Bravo/NBCU Photo Bank via Getty Images
Giuliana Rancic stopped by Bravo's "Watch What Happens Live" earlier this week and was asked to spill about the most awkward interview she's ever conducted.
It took her only a few seconds to answer.
"There have been a lot of awkward ones," the E! News co-anchor responded. "Oh, I know. Duh, Russell Crowe."
Giving up the name of the famous New Zealand-born actor wasn't enough. Rancic went on to explain just exactly why the interview was so awkward.
"[He] was so mean to me," the 'Fashion Police' co-host revealed. "I had been at E! for a year, and I literally was like, 'I'm gonna go easy because he's pretty tough.' And so I said, 'So are you excited to be here tonight, your big movie premiere?' and he goes, 'I'm contractually obligated to be here, what's your next question?'"
READ: Giuliana Rancic Puts 'Marriage First, Child Second'
Rancic could've stopped there, but she decided to share more about her time interviewing Crowe, 49. Her story about the incident didn't go on for too much longer, though, since the Crowe interview itself didn't last longer than two questions.
"I go, 'Um, isn't this so wonderful seeing all the fans?' And he goes, 'That's your second question? One, two, you're through,' and he walked away."
Rancic recovered from her awkward interview with Crowe and has had many interviews for E! News since then lasting longer than two questions and not ending with the subject walking away.