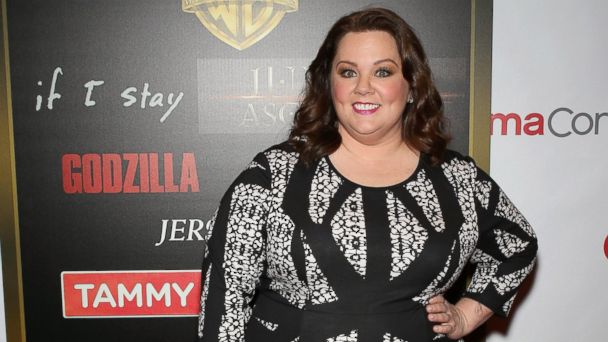 Gabe Ginsberg/Getty Images
Melissa McCarthy, 43, has been married to Ben Falcone since 2005, but her love life was a bit complicated before that.
The "Mike & Molly" star opened up to " Advocate" about growing up having many gay friends - and gay boyfriends.
When questioned if she'd ever dated a gay guy before, she responded quite candidly: "Just one?"
She continued: "There were so many. In my early 20s, I was like the last stop before a guy said, 'Yep, it's official: I'm gay.' I'd be like, 'Really?!' I'd think, 'But he's so funny, so charming and such a good dresser.' I never saw it coming."
Besides dating a string of men that would never love her the way she loved them, McCarthy also questioned her own sexual preferences at one point.
"Growing up with so many gay friends, I was always in the minority as a straight girl, so there was definitely a time when I was like, "Boy, everywhere we go, I'm not meeting any fun guys. … Am I looking in the wrong place?" the actress said. "But then I met Ben and [ sighs] I liked him."
After dating gay men and wondering if she, herself, was gay, the former "Gilmore Girls" star is now married to Falcone and they have two accepting daughters, Vivian and Georgette Falcone.
"I love that my girls see no difference between those same-sex couples and the male-female couples that we hang out with," McCarthy said. "I'm more proud of that than anything."