The TAKE with Rick Klein
He may quarrel with himself on the importance of the midterms. But if President Donald Trump wants them to be a referendum on himself and his agenda, he's getting his wish.
Trump's visit Tuesday to Nashville highlights the unmistakable trend: There is virtually no room between Trump and the Senate candidates hoping to maintain his Republican majority this year. And Republicans appear far more comfortable touting Trump's leadership than Democrats do arguing against it.
Trump claimed that his sway drove Sen. Bob Corker from running for another term in Tennessee, and kept him out when he flirted with returning after all.
In his place is Rep. Marsha Blackburn, who faces only nominal opposition in August's GOP primary. She is set to join nominees who have already emerged out of states including Indiana, Ohio, Pennsylvania, and West Virginia, by winning fights that centered on who the most staunch Trump loyalist would be.
It's also telling that while Trump is primed to attack the likely Democratic candidate in Tennessee, Phil Bredesen, Bredesen is already on TV promising to "separate the message from the messenger."
"Look, I'm not running against Donald Trump," Bredesen said in a recent campaign ad.
The RUNDOWN with MaryAlice Parks
No, there is no law requiring immigration officials to separate children from their parents. But yes, federal agents are now forcibly removing minors from parents suspected of illegally crossing the border (regardless of the minor's age), according to members of the Trump administration and experts in the field.
The new practice was devised and implemented by the Trump administration this spring and does not have anything to do with "Democrats," despite the presidents' false statements on Twitter.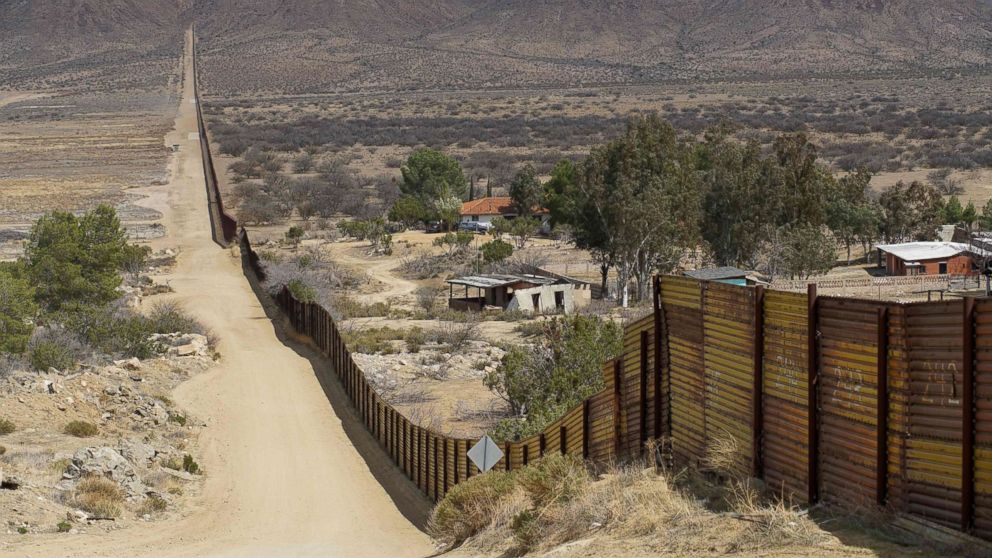 Instead the protocol is a consequence of a larger change in policy under this administration, a decision to criminally prosecute all reported illegal border crossings. Now, even people who might be seeking asylum, for example, could potentially be subject to jail time not just deportation.
The "100 percent" prosecution policy raises serious questions: Does it make sense to have for-profit prisons and detention centers? Are federal agents receiving training to limit trauma for children? Should the federal agencies be trusted to care for an increase of minors in their custody, when they admitted losing track of 1,475 minors last year? If illegal crossings are down, but gang violence in Central America is up, does it make sense to the U.S. federal government to be looking for the toughest, and, arguably cruelest, ways to deter those seeking refuge?
The TIP with Esther Castillejo
Polls in California will be closing exactly one week from today and with just seven days to go, Democrats outside the Golden State have spent more than $8 million trying to avoid electoral calamity in congressional races.
An ABC News review of Federal Election Commission records show that, as of Friday, different Democratic groups have spent big bucks flooding the airwaves, stuffing mailboxes and spamming social media.
This spending is in races in just three seats: the 39th, 48th and 49th Congressional Districts. All are in Southern California, and all are currently held by Republicans, only one of whom -- Rep. Dana Rohrabacher -- is fighting for re-election.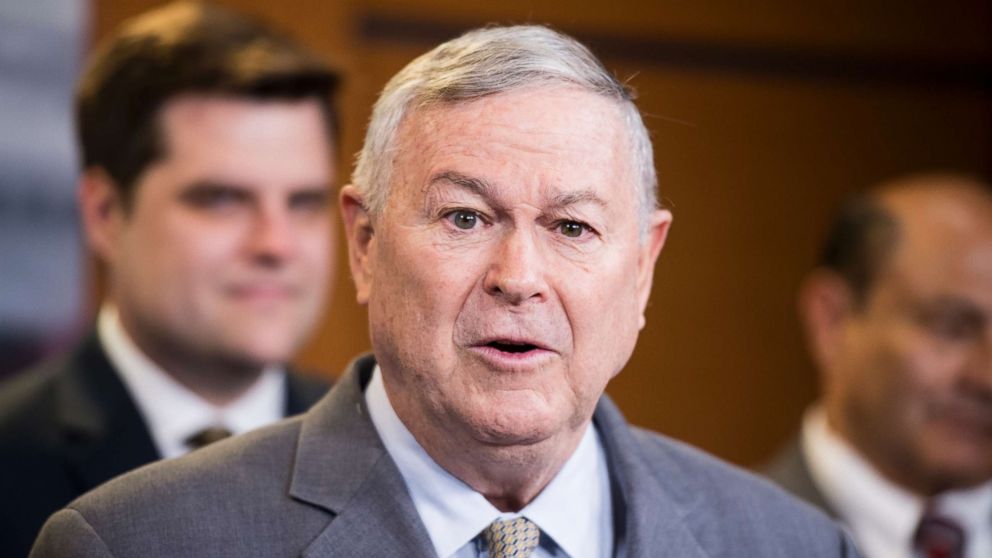 The most money has gone into the 49th Congressional District, a seat left vacant after Rep. Darrell Issa, R-Calif., announced he wasn't seeking re-election.
There, two Republicans with party backing have been successful in rallying the traditionally conservative district and pulled ahead of the pack, threatening to shut Democrats out of the race and effectively stop the so-called "blue wave" Democrats sought to ride into House victory.
California is the first state using a top-two primary system for congressional races to vote this year. In a top-two system, also called a "jungle primary," the two candidates with the most votes advance to the general election regardless of party affiliation.
Not getting a candidate in at least two of these Republican-held Southern California seats would be disastrous for Democrats hoping to take back the House.
WHAT YOU NEED TO KNOW TODAY
President Trump has lunch with Vice President Mike Pence and Secretary of Housing and Urban Development Ben Carson at 12:15 p.m.
The president meets with Secretary of Health and Human Services Alex Azar and the Director of the National Institutes of Health Francis Collins at 1:30 p.m.
The president participates in a roundtable with Nashville supporters at 6 p.m. EDT
The president attends dinner with Nashville supporters at 7 p.m. EDT
The president hosts the Make America Great Again Rally in Nashville at 8 p.m. EDT
Secretary of Defense James Mattis meets with Japan's Defense Minister Itsunori Onodera at 6:45 p.m. ET and with Indonesia's Defense Minister Ryamizard Ryacudu at 8:30 p.m. ET in Honolulu, Hawaii.
Secretary of State Mike Pompeo delivers remarks on the release of the 2017 Annual Report on International Religious Freedom at 9 a.m.
Arlington National Cemetery holds wreath-laying ceremony at the gravesite of President John F. Kennedy in honor of his birthday at 10 a.m.
QUOTE OF THE DAY
"The tragedy is that any person — Republican, Democrat or Independent — who has known me for any period of time and has any integrity knows two things: I am a good man and I'm an alcoholic. This is the hardest statement that I have ever publicly made by far." – Rep. Thomas Garrett, a Virginia Republican, in a videotaped statement Monday announcing that he will not be seeking re-election, putting yet another GOP House seat up for grabs.
NEED TO READ
Oil-rich Gulf nations spend millions on Trump insiders. Even before the 2016 election, Qatar, the United Arab Emirates and Saudi Arabia were ramping up their courtship of Trump insiders. (Ali Dukakis) https://abcn.ws/2GWLTVE
Trump touts his accomplishments in Memorial Day tweet about fallen soldiers. Two hours after firing off a controversial tweet claiming fallen soldiers would be proud of his political accomplishments, President Trump visited Arlington National Cemetery Monday where he participated in a wreath-laying ceremony. (Alexander Mallin and Karen Travers) https://abcn.ws/2IWrSR4
More military veterans running for office at a time when fewer are in Congress. Over 300 former service members are running or have run for Congress in this year's midterms. (Cheyenne Haslett and Luke Barr) https://abcn.ws/2kwrSfJ
2018 primaries see Democratic turnout surge, but GOP shows signs of energy too. In the 13 states that have held primaries so far in 2018, Democrats have seen a surge in turnout that has them confident they're harnessing discontent generated by President Donald Trump and turning it into political gains. (John Verhovek) https://abcn.ws/2LzRkxc
Trump blames 'horrible' immigration policy on Democrats. The president's criticism of the "horrible" policy comes less than a month after U.S. Attorney General Jeff Sessions announced a "zero tolerance" approach to illegal border crossings. (Bill Hutchinson) https://abcn.ws/2kuYExS
Former CIA chief unsure Trump 'has done the homework needed' on North Korea. The former intelligence official also discussed his concern that demanding that North Korea entirely give up its nuclear program could end "in a very bad place." (William Parsons and Cheyenne Haslett) https://abcn.ws/2xitN0Z
Mueller's agents asked about Roger Stone, Trump supporter says. Investigators on special counsel Robert Mueller's team questioned a conservative London-based author about his interactions with longtime Trump adviser Roger Stone as part of the probe. (Pierre Thomas, Ali Dukakis and James Gordon Meek) https://abcn.ws/2L2DLFC
Former President George H.W. Bush hospitalized. Former President George H.W. Bush was admitted to the hospital Sunday afternoon for low blood pressure and fatigue, his spokesman Jim McGrath said. (Meridith McGraw) https://abcn.ws/2siKzau
Republican senator says Kim Jong Un 'will not denuclearize,' calls peaceful gestures 'a show.' Republican Sen. Marco Rubio, a member of the Senate Foreign Relations Committee, said he is convinced that North Korea will not give up its nuclear program and that its release of U.S. prisoners and other gestures are "a show." (Cheyenne Haslett) https://abcn.ws/2GVCVYN
The Washington Post reports on Rep. Thomas Garrett's announcement on his alcoholism and to not seek re-election. https://wapo.st/2GYHCkz
The New York Times reports on a planned meeting between President Trump and Japanese Prime Minister Abe before the summit with North Korea. https://nyti.ms/2kv0Ntt
The Note is a daily ABC News feature that highlights the key political moments of the day ahead. Please check back tomorrow for the latest.