The TAKE with Rick Klein
The stage is set in perfectly Trumpian fashion. But after spending much of his time in office tearing things down, President Donald Trump's challenge now is to build up something new – and something that will take far longer than a quick summit.
Impatience with the world order and the established norms of national security are what led Trump out of the G-7 summit early, and into Singapore at all. Now comes the ultimate test: personal diplomacy with the leader of a rogue regime who may understand the symbolism involved in statecraft as much as the president himself – and may not be in a rush.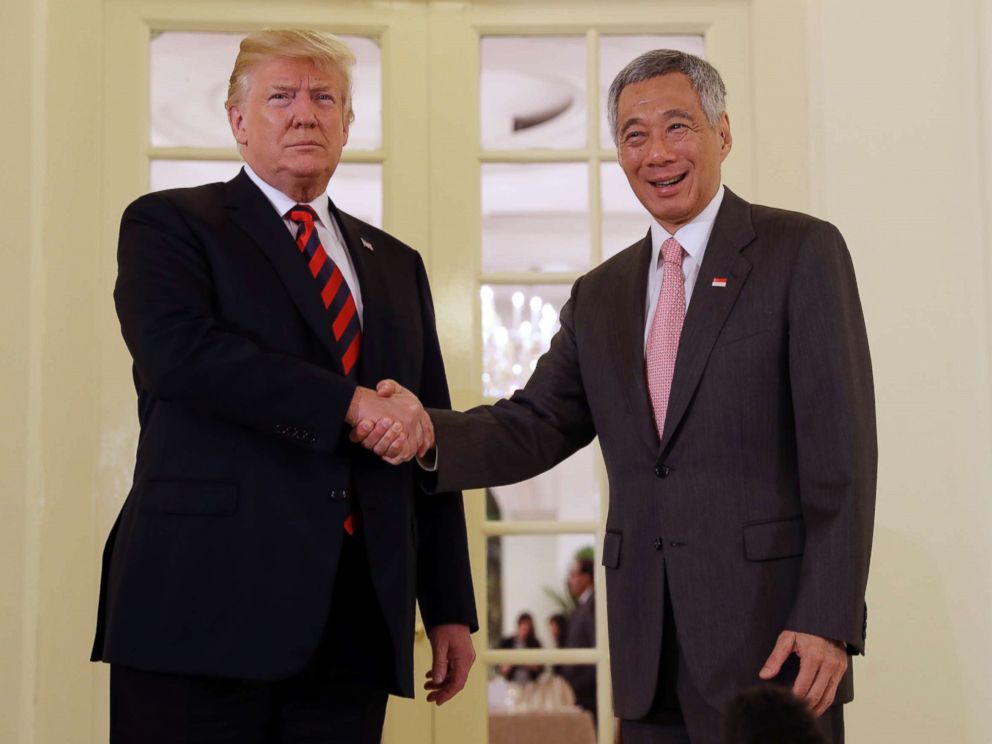 Trump has pushed for a moment just like this. "There's really only two options," Sen. Lindsey Graham said on ABC's "This Week" with George Stephanopoulos, "peace or war."
As if to underscore the stakes, Graham called on his colleagues to authorize military force against the Kim Jong Un regime – as a "last resort."
The reality Trump confronts from here will be messy and almost certainly slow. For Trump, it will be a test of patience as much as one of skill.
The RUNDOWN with MaryAlice Parks
President Trump is trying to play a team sport all alone and actively rebuking allies who likely would have stood with him when dealing with North Korea.
By picking a fight with America's closest political and trading partners at the G-7 summit, on the eve of the historic meeting with North Korea's leader, Trump may have forgotten one key fact: the United States could be limited in the unilateral promises it can make to Kim Jong Un.
Over the last few years, the international community together agreed North Korea's actions were threatening the entire globe. The United Nations and scores of leading countries stood unified and applied some of the strictest sanctions possible against the North Korean regime.
The U.S. celebrated the multinational action at the time.
Loosening those sanctions now or integrating the North Korean regime into the global community would likely take shared commitments – the kind the president might have made harder to achieve with his explosive reaction to the Canadian Prime Minister and European leaders.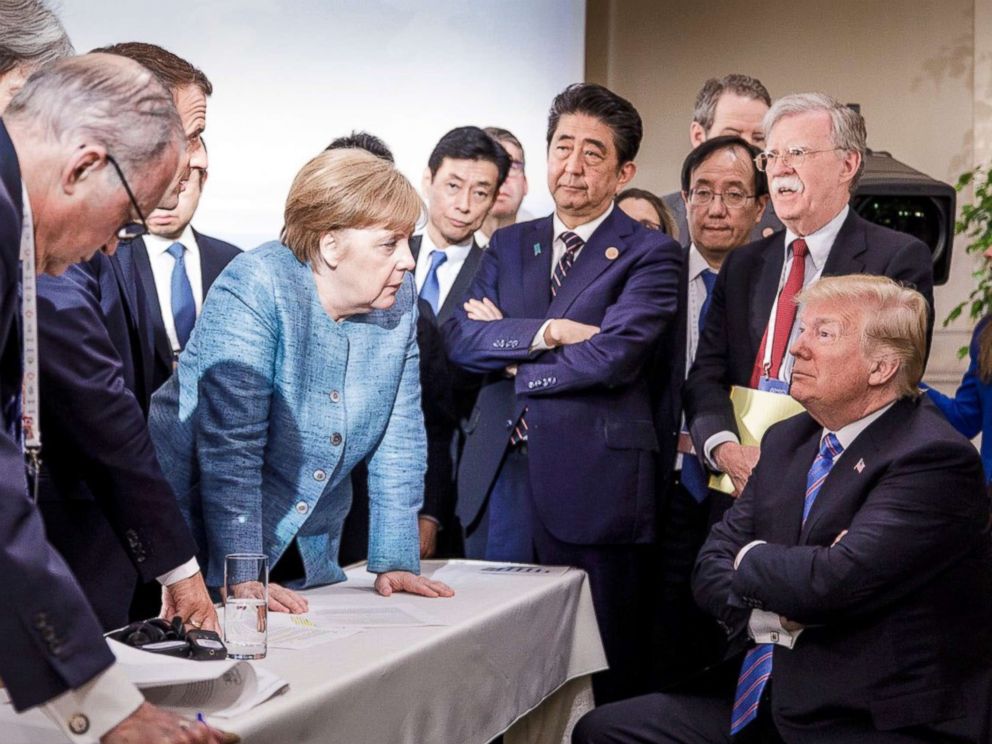 On one hand, it's clear America's international partners all want a peaceful resolution to the North Korean crisis, too. Some experts say most European leaders would likely follow the U.S. lead.
That said, foreign policy often includes a lot of "I'll scratch your back, if you'll scratch mine," and Trump just gave some of the strongest nations in the world little reason to extend a hand.
What's more, the G-7 meeting could have revealed to the North Koreans just how to get under the president's skin.
The TIP with John Verhovek
As the eyes of the world are fixed on the Trump-Kim summit in Singapore, the 2018 primary is continuing its methodical march toward the first major election of the Trump presidency.
Five states hold primaries Tuesday, but expect most eyes to be trained on the Commonwealth of Virginia, where a nasty GOP primary for the U.S. Senate, largely revolving around loyalty to President Trump, has devolved into accusations of race-baiting and questionable political associations between the top two contenders to take on Democratic incumbent Tim Kaine.
Virginia voters no doubt remember one of those contenders, the often controversial and boisterous Corey Stewart, who very nearly was the Republican nominee for governor in 2017, losing by fewer than 5,000 votes to former GOP party chairman Ed Gillespie. Stewart is running as a die-hard Trump-loyalist, and recently called for the firing of special counsel Robert Mueller.
While Republicans squabble in the race for Kaine's seat, Democrats are eyeing a diverse array of U.S. House seats in Virginia, including the always competitive 10th district in the Washington, D.C., suburbs, currently held by GOP Rep. Barbara Comstock.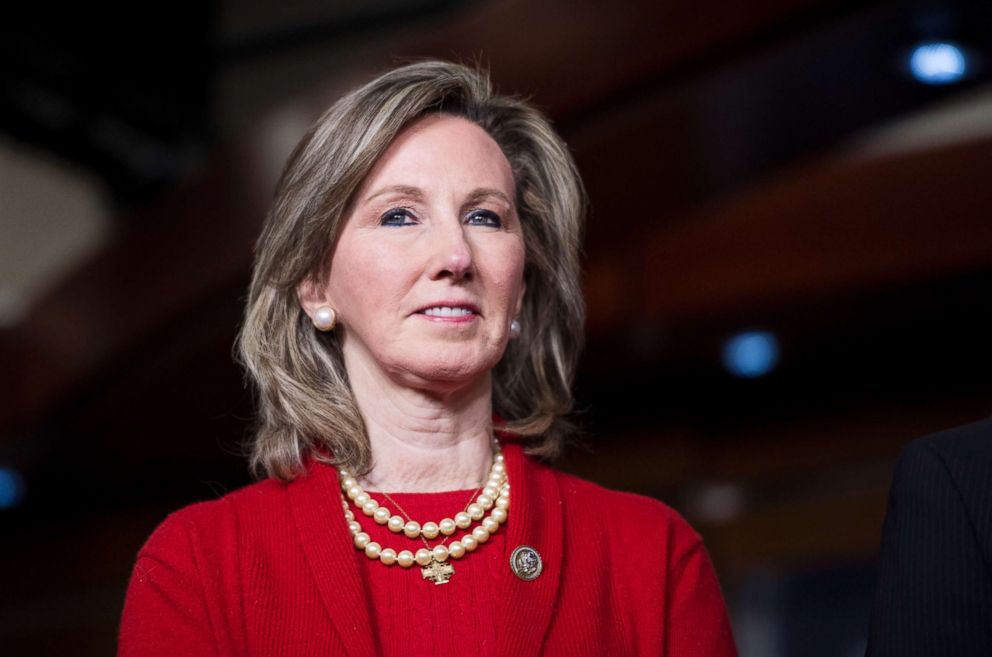 Six Democrats, four of whom are women, are vying for the chance to unseat Comstock, including one candidate running an ad comparing President Trump to Osama Bin Laden, a striking claim to make as the commander in chief is embarked on his most consequential foreign policy mission yet.
WHAT YOU NEED TO KNOW TODAY
President Trump met with Singaporean Prime Minister Lee Hsien Loong at 12:10 a.m. EDT.
The president then participated in a meet and greet at the U.S. Embassy in Singapore at 2:20 a.m. EDT.
Two meetings between Trump and Kim are expected Tuesday in Singapore, and while details on timing and length have yet to be released, the first meeting is set to take place prior to an expanded meeting where U.S. and North Korean officials would be in attendance.
The Supreme Court could issue opinions at 10 a.m.
Attorney General Jeff Sessions delivers remarks at the Executive Office for Immigration Review Annual Training Conference for Immigration Judges at 8:30 a.m.
The American Civil Liberties Union conference continues at the Walter E. Washington Convention Center. Sen. Elizabeth Warren, D-Mass., delivers remarks at 2:30 p.m. and Rep. John Lewis, D-Ga., delivers remarks at 6:30 p.m.
QUOTE OF THE DAY
"There's a special place in hell for any foreign leader that engages in bad faith diplomacy with President Donald J. Trump and then tries to stab him in the back on the way out the door." — Peter Navarro, trade adviser to President Trump, referring to Canadian Prime Minister Justin Trudeau on "Fox News Sunday."
NEED TO READ
5 latest North Korea summit developments: What you missed overnight. Even though the big meeting isn't on the schedule until Tuesday in Singapore, there were still plenty of interesting developments over the course of the first full day that President Donald Trump has been in the city. Here is a rundown of the biggest actions that took place overnight, as Singapore is 12 hours ahead of Eastern Daylight Time. (Meghan Keneally) https://abcn.ws/2sModPp
Trump to meet 1-on-1 with Kim Jong Un: US official. President Donald Trump and North Korean leader Kim Jong Un's historic meeting will begin with a one-on-one encounter, a White House official confirmed to reporters in Singapore Monday. (Jordyn Phelps and Alexander Mallin) https://abcn.ws/2JxEv5i
Trump-Kim summit: What it would take to move forward. What are the possible outcomes that could satisfy the U.S. goal: that North Korea completely end its nuclear weapons program? Here's a look at what the Trump-Kim summit could produce – and what comes next. (Luis Martinez) https://abcn.ws/2JpngHn
High stakes, tense talks, burning questions over Trump's North Korean summit answered. The meeting on Tuesday has the world on edge -- will it be a breakthrough moment with two leaders uniquely suited for the moment, or will it end disastrously and inch the crisis closer to war? (Conor Finnegan) https://abcn.ws/2kXKRAa
Only 2 options on North Korea, 'peace or war': Top Republican senator. Sen. Lindsey Graham of South Carolina told ABC News Chief Anchor George Stephanopoulos on "This Week" Sunday that there are ultimately three possible outcomes to President Trump's negotiations with North Korea's Kim Jong Un: "Peace, where we have a win-win solution; military force where they -- we devastate the North Korean regime and stop their program by force; or to capitulate like we've done in the past." (Molly Nagle) https://abcn.ws/2JrB2sP
Trump on a 'high-wire act without a safety net' in meeting Kim Jong Un: Leading Democrat. The top Democrat on the Senate Foreign Relations Committee said Democrats want President Trump to succeed at his summit with North Korean leader Kim Jong Un but that the talks are "a risk" because of Trump's apparent lack of preparation. (Kelsey Walsh) https://abcn.ws/2y1nC1q
'A special place in hell': Trump team members lash out at Canada's Trudeau after G-7. Trump administration members continued a war of words with a traditional U.S. ally Sunday, accusing Canadian Prime Minister Justin Trudeau of stabbing the president's team in the back. Larry Kudlow, director of the U.S. National Economic Council, said on CNN that Trudeau engaged in "betrayal" and "stabbed us in the back." (Justin Fishel) https://abcn.ws/2sUFJQU
Trump ally differs with him on inviting Russia back to G-8, says would be 'a mistake'. A leading Republican senator and ally of President Donald Trump disagrees with the president's suggestion that the Group of Seven economic powers should allow Russia to rejoin the alliance. Sen. Lindsey Graham of South Carolina told ABC News Chief Anchor George Stephanopoulos on "This Week" Sunday, 'It would be a mistake to try to get [Putin] back into the G-8." (Molly Nagle and Kelsey Walsh) https://abcn.ws/2LGLaLd
Young Iraq War veteran ineligible for burial in North Carolina state cemetery. The mother-in-law of Capt. James Christian Gallagher, a third-generation member of the United States armed forces, is pleading for change in North Carolina after her daughter's late husband was denied burial in a state cemetery because she did not meet certain residency requirements. (Paola Chavez and Elizabeth McLaughlin) https://abcn.ws/2sK0BuK
Native American vote could have impact in midterms: Activists. Native Americans' growing political influence could leave a substantial impact on this year's midterm elections, especially in North Dakota, where Democratic U.S. Sen. Heidi Heitkamp narrowly won in 2012. (Meena Venkataramanan) https://abcn.ws/2HHsIje
"There were no cheers, no celebrating...No one saw it coming." The Kansas City Star takes readers behind the scenes of Missouri Governor Eric Greitens' decision to resign. https://bit.ly/2JGiDIh
The president's "unofficial filing system" involves tearing up documents into pieces, even when they're supposed to be preserved. Politico profiles the career government officials tasked with taping Trump's papers back together. https://politi.co/2sMKtsx
The Note is a daily ABC News feature that highlights the key political moments of the day ahead. Please check back tomorrow for the latest.