The TAKE with Rick Klein
Stephen Miller calls it a "simple decision," and Steve Bannon calls it an obvious offshoot of "zero tolerance" – so easy to defend, he said Sunday on ABC's "This Week," that it doesn't even need justification.
But there's nothing simple or self-explanatory about the growing crisis surrounding the separation of children from parents apprehended at the U.S.-Mexico border. The story is quickly becoming a tipping point of national concern, revealing divisions among conservatives and even inside the White House itself.
Because of President Donald Trump's insistence, it's now being wrapped into the long-running debate over immigration policy and border security. House Republicans have competing proposals to consider this week – neither of which is likely to become law.
Trump's meeting with Hill leaders Monday and Tuesday could provide clarity. But the president has so far done the opposite, falsely blaming a Democratic-backed law for his administration's policy choice, and suggesting that he'd veto the version of the immigration bill being pushed by House leadership, only to have the White House clean that up hours later.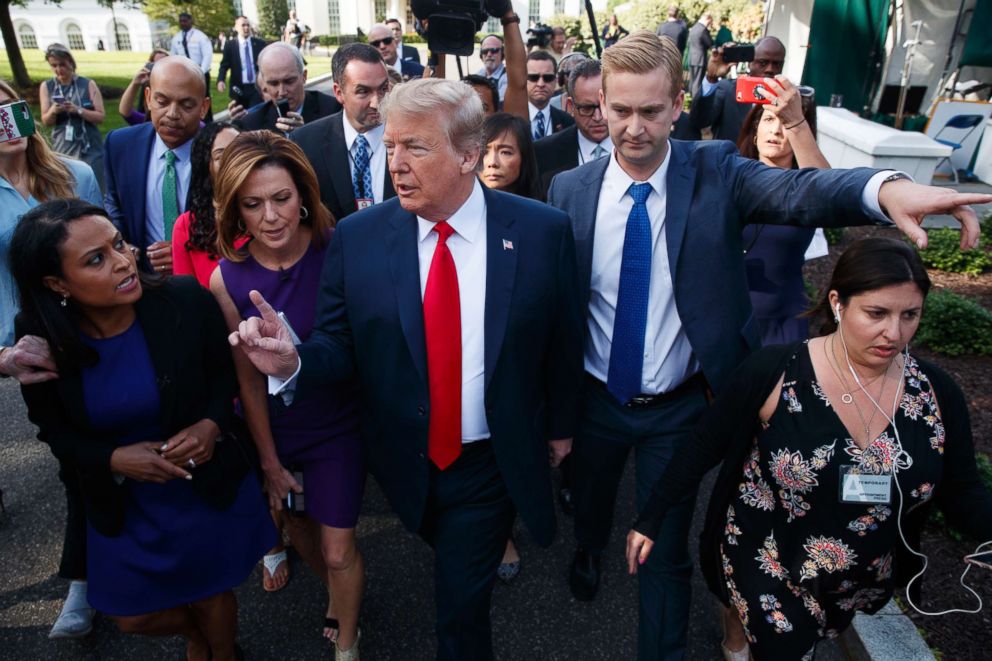 Congressional Republicans have been here before. And they got a reminder of what could happen when the president clashes with elements of his own base, with Bannon urging the president to reject both bills – and also endorsing a government shutdown this fall if the border wall isn't funded.
In some ways, Trump has been gearing up for a fight like this since he took the most famous escalator ride in political history, now more than three years ago. But with searing images of children rolling in, this could be the worst time for Trump and his party to hash this out.
The RUNDOWN with MaryAlice Parks
The White House has denied it, but more and more it seems hundreds of children recently separated from their parents at the border are being used as political leverage.
Its advisers, who faced this question over the weekend, objected to the idea and cried foul, but the president and administration spokespeople earlier in the week continued to point fingers at Democrats over the issue.
Throwing up their hands at their own policy shift, the administration blamed Democrats for not coming to the table to negotiate on a broader immigration reform.
Meanwhile, Democrats, of course, argued it's hard to come to a table you're not invited to.
Neither of the bills slated for votes in the House this week include, at this point, much in the way of bipartisan compromises. And while Republicans have all the power in the nation's capital, it seems they have not reached a consensus on immigration reform -- hence the need for cross party votes.
The last time immigration was up for a debate and votes in Congress, there were calls for simpler bills. Would one focused solely on the question of providing a long-term solution for the "Dreamers" have passed?
The question this go-around: Would a standalone measure forcing the administration to halt this new, unprecedented practice of separating children, pass with a bipartisan coalition if brought to a vote?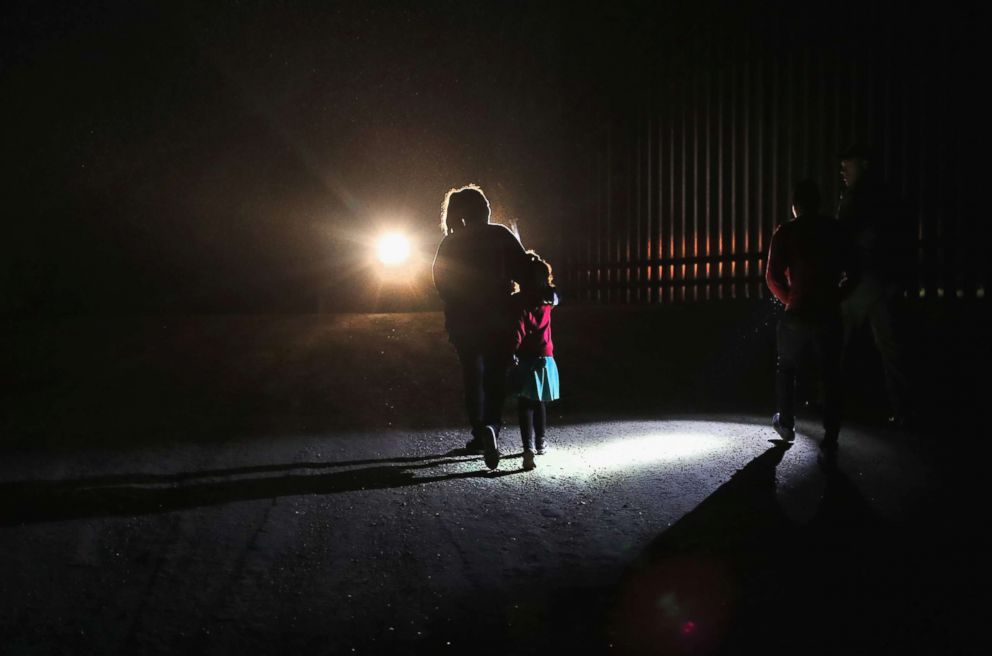 The TIP with John Verhovek
"I have solved that problem."
That was how President Trump confidently declared diplomatic victory last Friday in his impromptu, no-holds-barred gaggle with reporters when discussing his recent summit with North Korea.
But according to a new ABC News/Washington Post poll, the American public -- even those loyal to Trump and the GOP -- is maintaining a deep skepticism about the success and future benefits of the historic détente.
Nearly half of Republicans -- 49 percent -- and 34 percent of conservatives call the Trump-Kim summit a success, a view that falls sharply to the teens or single digits for independents, moderates, Democrats and liberals alike.
But even as skepticism remains, the president seems to have earned at least a measure of new trust from those who believe there could be a day when North Korea would give up its nuclear weapons.
In an ABC/Post poll in April, just 30 percent believed it was likely that North Korea would denuclearize following a meeting with President Trump. Following the historic summit that number has now grown to 41 percent.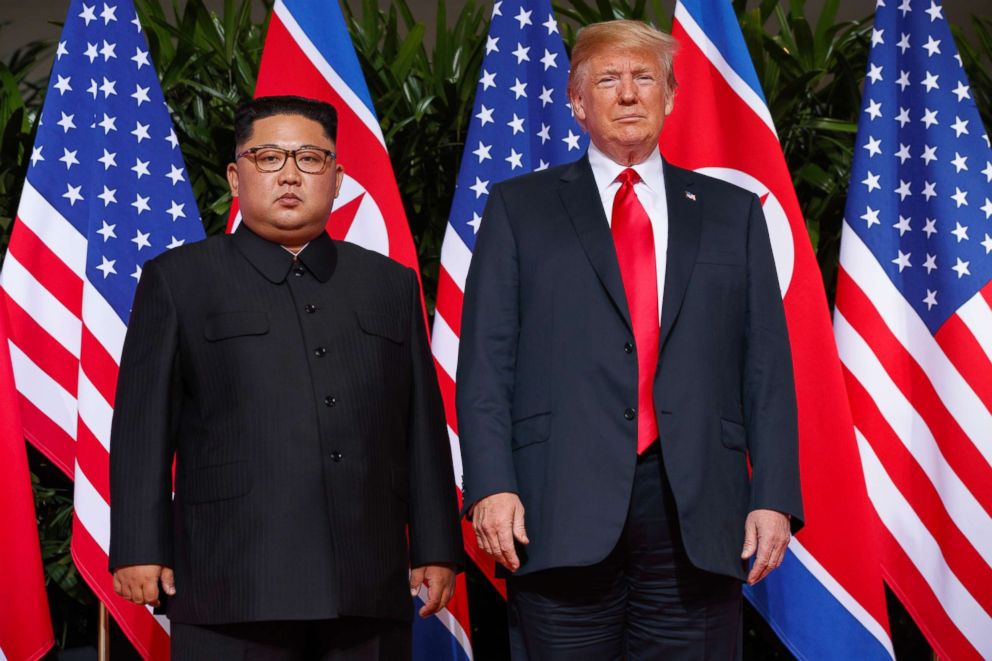 WHAT YOU NEED TO KNOW TODAY
President Trump delivers the keynote address at the National Space Council at 11:40 a.m.
Vice President Mike Pence delivers closing remarks at the same event at 2 p.m.
The Supreme Court is expected to issue decisions at 10 a.m.
Justice Dept. Inspector General Michael Horowitz testifies at a Senate Judiciary hearing at 2 p.m.
QUOTE OF THE DAY
"Mrs. Trump hates to see children separated from their families and hopes both sides of the aisle can finally come together to achieve successful immigration reform. She believes we need to be a country that follows all laws, but also a country that governs with heart." — A statement on behalf of first lady Melania Trump issued by Stephanie Grisham, her communications director, on family separation at the border.
NEED TO READ
Roger Stone 'not concerned' he failed to tell Congress about 2016 Russia contact. Roger Stone says he is not concerned that he neglected to tell to congressional investigators about a meeting he held with a Russian national offering dirt on Hillary Clinton, despite being asked about foreign contacts, the longtime friend of President Donald Trump told ABC News. (Ali Dukakis and Tara Palmeri) https://abcn.ws/2MwK5GO
Skepticism remains — but has eased — on North Korea's nuclear intentions (POLL). Most Americans in a new ABC News/Washington Post poll are skeptical Donald Trump's sit-down with North Korea's Kim Jong Un will lead Pyongyang to relinquish its nuclear weapons. But that doubt has lessened substantially from pre-summit levels. Fifty-three percent said it's unlikely the summit will lead to North Korea's giving up its nuclear arms. Additionally, fewer than half, 42 percent, think the meeting in Singapore lessened the long-term chance of war. (Gary Langer) https://abcn.ws/2lfXQxs
Special counsel remains interested in Cohen, grand jury witness says. Andrii Artemenko, a former member of the Ukrainian parliament who appeared before special counsel Robert Mueller's grand jury last week, has told ABC News that, based on the questioning, he believes prosecutors probing Russian meddling in the 2016 election are still highly interested in the president's former personal lawyer, Michael Cohen. "My personal opinion is that Michael Cohen is the target of this investigation," he said. (Ali Dukakis) https://abcn.ws/2JGIMr2
Not necessary to justify separating kids, parents at border, 'it's zero tolerance': Bannon. "We ran on a policy - very simply - stop mass illegal immigration and limit legal immigration, get our sovereignty back to help our workers, and so he went to a zero tolerance policy," Bannon said. "It's a crime to come across illegally and children get separated. I mean, I hate to say it, that's the law and he's enforcing the law." Nearly 2,000 migrant children -- 1,995 -- were separated from 1,940 adults between April 19 and May 31, after being caught illegally crossing the border, a Department of Homeland Security official told reporters during a conference call Friday. (Quinn Scanlan) https://abcn.ws/2t4Gxnf
Trump says US policy separating migrant families is law. It's not. Donald Trump told reporters on Friday, when asked about separating migrant families at the U.S.-Mexico border: "I hate the children being taken away. The Democrats have to change their law. That's their law." No law mandates separating families. The administration's current policy was announced April 6 and went into effect in May. (Justin Doom) https://abcn.ws/2JLDVVu
Melania Trump 'hates to see' families separated at border, hopes for immigration reform. Melania Trump, who typically shies away from the political spotlight, waded into the controversial immigration debate when her office released a statement Sunday saying she "hates to see children separated from their families." The current policy stems from the Trump administration's "zero tolerance" towards people crossing the border illegally. (Meridith McGraw and M.L. Nestel) https://abcn.ws/2MBojll
Democratic lawmakers meet detained asylum seekers on Father's Day, call for end to family separation policy. A group of Democratic lawmakers toured an immigration detention facility in New Jersey Sunday, meeting with detained asylum seekers who have been separated from their families under the Trump administration's "zero tolerance" immigration policy. "Today, on Father's day, we spoke to fathers whose children have been ripped from their arms, who have no idea when or if they will see their children again," Rep. Jerrold Nadler said during a press conference with reporters after the surprise visit. (Kendall Karson) https://abcn.ws/2K1jTWC
Rudy Giuliani differs with Donald Trump on IG report: 'I don't think it exonerates him.' President Donald Trump declared on Thursday that the inspector general's report into Hillary Clinton's email investigation "totally exonerates" him in the Russia investigation, but his lawyer, Rudy Giuliani, disagrees. "Well I don't think it exonerates him," Giuliani told ABC News in a phone interview Saturday. (Tara Palmeri) https://abcn.ws/2K0NZJJ
Martin Luther King Jr. 'would be proud' of what Trump 'has done for blacks, Hispanics: Bannon. "Martin Luther King ... he would be proud of what Donald Trump has done for [the] black and Hispanic working class, OK?" Bannon told ABC News Chief White House Correspondent on "This Week" Sunday. "His economic nationalism doesn't care about your race, your religion, your gender, your sexual preference. Here's what it cares about, that you're citizens of the United States of America," he said later. (Quinn Scanlan) https://abcn.ws/2JXJHmp
Rich Alaskan donor gave $250K to Trump after EPA reversed decision on Pebble Mine. Robert Gillam, a wealthy activist who has funded efforts to block a proposed mine in Alaska's Bristol Bay, donated $250,000 to President Donald Trump's re-election effort six weeks after the administration abruptly decided to prevent the mine from moving forward. Gillam has previously spent as much as $2.5 million to block the Pebble Mine from moving forward in Alaska's fertile fishing ground called the Bristol Bay. (Stephanie Ebbs) https://abcn.ws/2JTo6Zd
Trump taps Kathy Kraninger to head Consumer Financial Protection Bureau. The White House announced Saturday President Trump's plans to nominate Kathy Kraninger to lead the CFPB. Kraninger currently works under Mick Mulvaney at the Office of Management and Budget. The White House says Kraninger would plan to continue reforms enacted by Mulvaney at CFPB. (Meridith McGraw) https://abcn.ws/2LX6snT
Ryan, McHenry best each other with 'bad dad jokes' to celebrate Father's Day. Speaker Ryan marked Father's Day with a friendly battle of sorts, trading "bad dad jokes" with fellow Republican Rep. Patrick McHenry, as they attempted to make the other laugh. "Did you know that French fries weren't originally cooked in France?" McHenry said, kicking off the contest. "No," Ryan responded. "They were cooked in grease," McHenry added, as he laughed at his own joke. (Kendall Karson) https://abcn.ws/2HWDan0
Ted Cruz beats Jimmy Kimmel in basketball battle for bragging rights. After weeks of trading back-and-forth barbs, Jimmy Kimmel and Republican Sen. Ted Cruz took each other on in a game of one-on-one basketball filmed for Kimmel's talk show. The footage will air on tonight's show, but the score is already known. Cruz won, 11-9. (M.L. Nestel and Marcus Moore) https://abcn.ws/2JKVi95
Turning Point USA's Young Women's Leadership Summit first started in 2015 and has since "evolved into an ultra-Trumpian event" styled as "an alternative to a liberal culture of feminism that many Republicans characterize as oppressive," the New York Times reports. The conference, which drew about 1,000 young conservative women, featured sessions like "How Political Correctness is Making Everyone Stupid" and "In the Age of Resist: Be Revolutionary." https://nyti.ms/2lfBZ9l
Republicans are giving up on efforts to overhaul Medicare, Politico reports, a move that comes as projections show Medicare's trust fund "in the worst shape since the recession, partly because of Republicans' other chief obsession: their sweeping tax cuts." The cause is also losing House Speaker Paul Ryan, its "leading champion." https://politi.co/2t672sn
In an op-ed, former first lady Laura Bush strongly denounced the Trump administration's zero-tolerance policy separating families at the border. "I appreciate the need to enforce and protect our international boundaries, but this zero-tolerance policy is cruel. It is immoral. And it breaks my heart," she wrote in the Washington Post. https://wapo.st/2yu1zB1
The Note is a daily ABC News feature that highlights the key political moments of the day ahead. Please check back tomorrow for the latest.