The TAKE with Rick Klein
It's all in the open now, for a tense America to see.
Trumpism and what it means has been on full display this week – exploding across the national and international scenes, and impacting a broadening array of issues that impact everyday life.
Both sides like it that way. And President Donald Trump loves it that way.
Health care, taxes, tariffs and jobs, gun policy, Russia, North Korea, the Supreme Court vacancy, confrontations and incivility – name your issue, and good luck arguing it as a clear winner for one party or the other.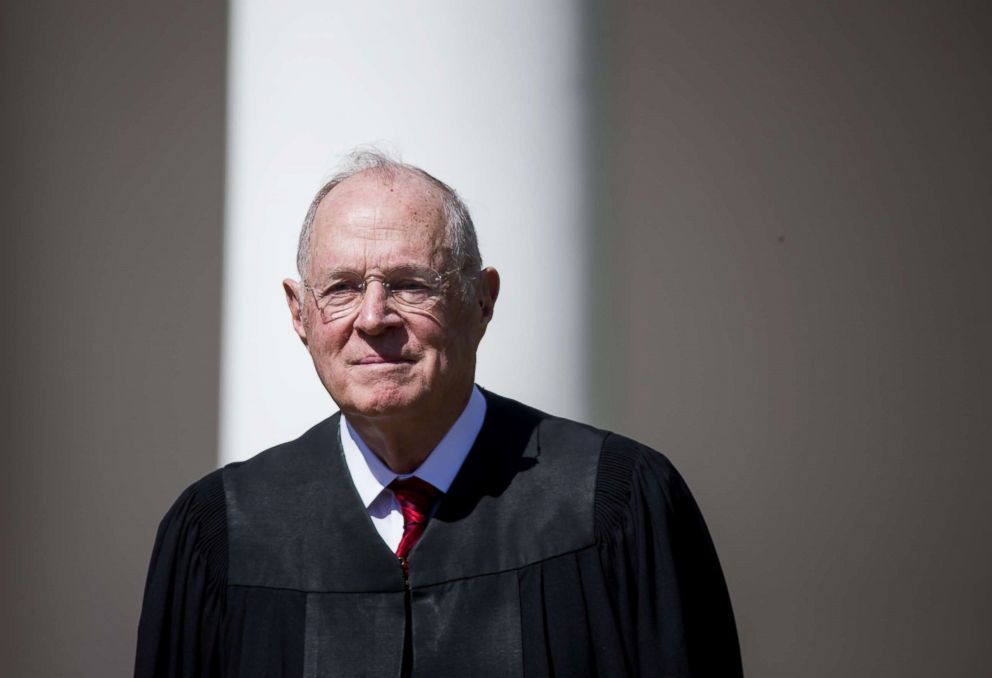 The primaries are generating divergent storylines, too: solid showings and strong candidates for Democrats, along with big wins for Trump. Any celebrating, though, tamped down as the week ends by the Capital Gazette shooting – a sobering real-world reminder of an unresolved political debate.
Halfway through 2018, and 20 weeks before the midterms, the stakes in this consequential year are somehow still growing.
The RUNDOWN with John Verhovek
A week is a lifetime in politics.
Yes it's a cliché, but it feels appropriate if you take the events of the past five days as a whole – five days that have shown that, with 130 days until the midterm elections, no assumptions are safe.
Consider: the ouster of the man who was potentially the next Speaker of the House, the retirement of arguably the most important vote on the Supreme Court for the last three decades, and a president who now more than ever seems determined to make his mark on as many key elections as possible this year.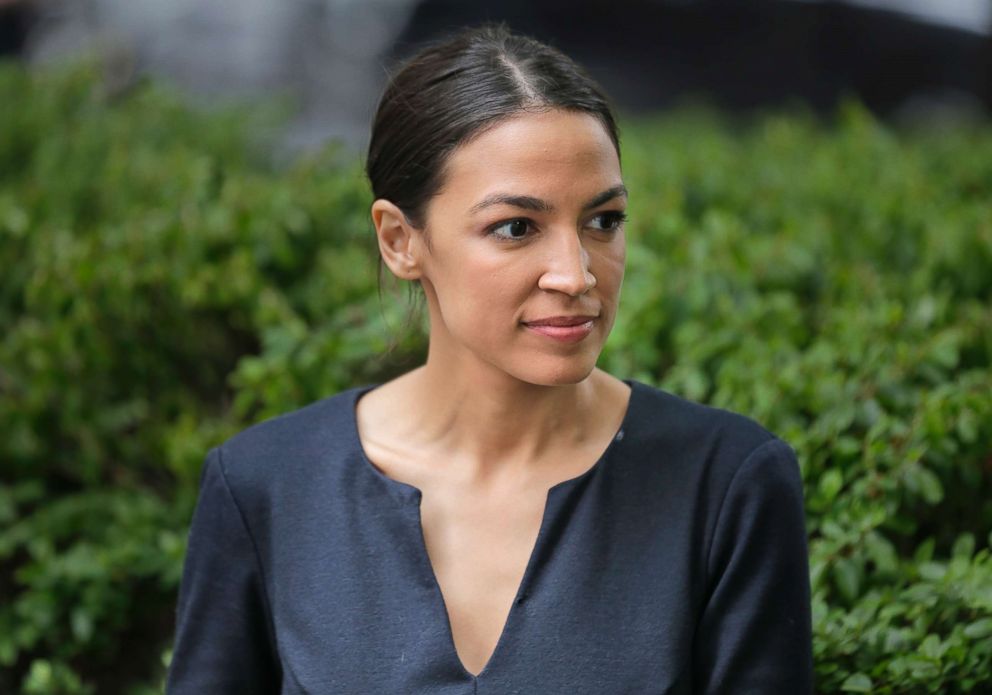 Alexandria Ocasio-Cortez's primary victory and Anthony Kennedy's retirement are both political bombshells in their own right, and both scramble an already unprecedented midterm landscape.
Democrats claim that the progressive energy that swelled to a high point on Tuesday in New York City is nothing but good news, but the notion that it will win them the seats necessary to take back the U.S. House is still very much up for debate.
The GOP now has to grapple with a Supreme Court vacancy that liberals of all stripes see as the most important seat in a lifetime when it comes to rights such as abortion access, money in politics and many other key issues.
The dog days of summer may be upon us, but don't expect the political barking to stop anytime soon.
The TIP with Lissette Rodriguez
The first televised debate in Florida's GOP gubernatorial primary race took place Thursday night and among the top topics: Donald Trump.
Moderated by Bret Bair and Martha MacCullum of Fox News, the gubernatorial sparring match took place at the Republican Party of Florida's Sunshine Summit being held in Orlando. The two-day event gathers Florida Republican candidates in one place alongside voters, grassroots leaders, party activists and more important - donors.
The establishment favorite – current Florida Agriculture Commissioner and former Rep. Adam Putnam – started the debate off by sarcastically welcoming his opponent – the Trump Twitter-endorsed Rep. Ron DeSantis – to the state after criticism he doesn't understand Florida's needs very well.
On why he doesn't spend more time there, DeSantis said "sometimes duty calls," as it did Thursday when he was in Washington, D.C., grilling Deputy Attorney General Rod Rosenstein at a congressional hearing about the Clinton email investigation and Robert Mueller's probe of alleged Russian interference in the 2016 election. DeSantis countered by spelling out his devotion to President Trump, arguing Putnam isn't a true Trump supporter since he was "nowhere to be found" during the president's campaign.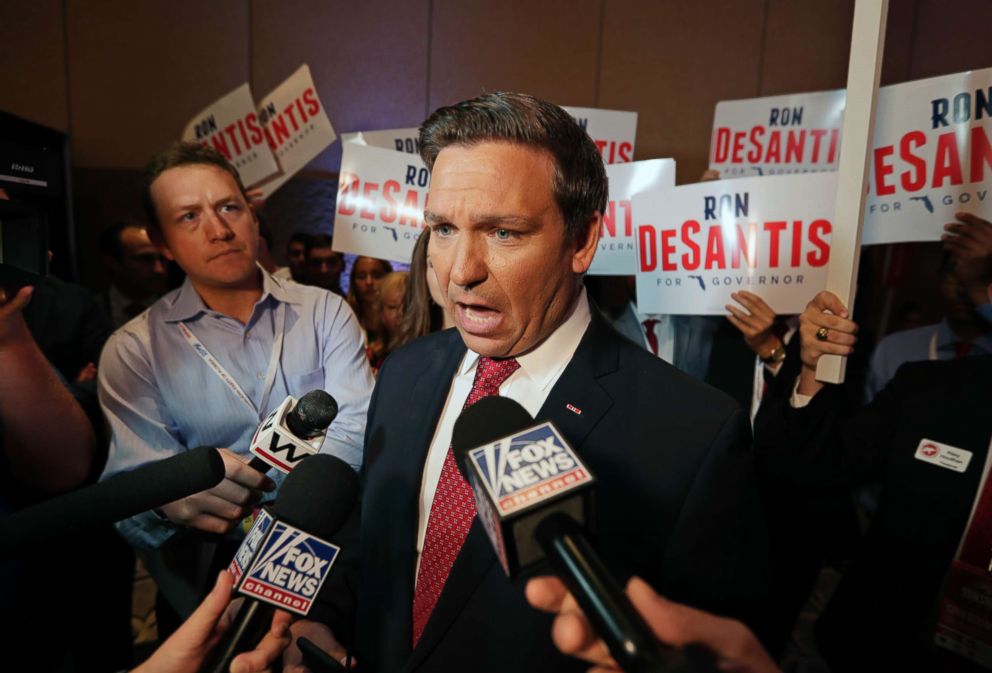 "You couldn't find Adam Putnam with a search warrant," DeSantis said.
Putnam didn't take the attack on his support for Trump lightly and said he looked forward to campaigning with the president in 2020. At the same time, Putnam stressed his ability to put "Florida First," as his campaign slogan states.
"I care more about the schools in Washington County than what's going in Washington, D.C. I care more about the other St. Petersburg – St. Petersburg, Florida," Putnam said. "We need someone who knows Florida best."
Apart from expressing loyalty to the president, DeSantis and Putnam touched on other national issues and their impact on Florida, including immigration, the Supreme Court, gun rights and tariffs.
Florida's primary election takes place just two months from now on August 28.
WHAT YOU NEED TO KNOW TODAY
President Trump delivers remarks during a celebration of six months since the passage of the Tax Cuts and Jobs Act at 12:15 p.m.
The president and first lady then head to Bedminster, New Jersey.
Interior Secretary Ryan Zinke delivers opening remarks at The International Gas Union's 27th World Gas Conference at 8:30 a.m.
This Week on 'This Week': Following Justice Anthony Kennedy's retirement from the Supreme Court, Martha Raddatz goes one-on-one with Sen. Susan Collins, R-Maine, and Sen. Amy Klobuchar, D-Minn., Sunday on "This Week."
QUOTE OF THE DAY
"I can tell you this: We are putting out a damn paper tomorrow." — Chase Cook, reporter for the Capital Gazette.
NEED TO READ
'His attempt was to cause harm': Shooting at Maryland newsroom that killed 5 was a targeted attack, police say. Anne Arundel Police Department Bill Krampf said that the assailant, armed with a shotgun, looked for victims in the newsroom of the Capital Gazette, a daily newspaper in Annapolis, which is located in the first floor of a multi-office building. (Emily Shapiro) https://abcn.ws/2tAhd92
Trump, lawmakers respond to Capital Gazette shooting. President Donald Trump and a growing number of politicians are weighing in on the deadly shooting at the Capital Gazette Communications owned newspaper in Annapolis, Maryland. (Adia Robinson) https://abcn.ws/2Ke1Qx8
Trump, Putin to meet in Finland in July. The White House said in its statement that "the two leaders will discuss relations between the United States and Russia and a range of national security issues." (Patrick Reevell, Morgan Winsor and Alexander Mallin) https://abcn.ws/2MyfOqf
Special counsel eyeing Russians granted unusual access to Trump inauguration parties. Several billionaires with deep ties to Russia attended exclusive, invitation-only receptions during Donald Trump's inauguration festivities, guest lists obtained by ABC News show. (Matthew Mosk and John Santucci) https://abcn.ws/2yQMucR
Trump invites swing-vote senators to White House for Supreme Court vacancy discussion. President Donald Trump has yet to name his replacement for retiring Supreme Court Justice Anthony Kennedy, but the push to approve his new pick has already begun. (Mark Osborne) https://abcn.ws/2yUvguV
President considering replacement for John Kelly: Sources. The leading candidates to replace Kelly are Nick Ayers, current chief of staff for Vice President Mike Pence, and former congressman Mick Mulvaney, currently Director of the Office of Management and Budget, according to sources with knowledge of the search. (Jonathan Karl, Katherine Faulders, John Santucci and Meridith McGraw) https://abcn.ws/2lE5Nwt
First lady makes second visit to border detention facility for undocumented immigrants. First lady Melania Trump traveled to Tucson, Arizona Thursday to make her second visit in a week to a detention facility holding undocumented immigrants arrested at the southern border. (Alexander Mallin) https://abcn.ws/2yNX3gQ
Congress heads home without passing immigration bill. Despite debating immigration reform all month long, Congress is punting the issue to next month as lawmakers head home for barbeques, fireworks and parades over the Independence Day recess. (John Parkinson) https://abcn.ws/2IB8Gaf
Trump defends trade feuds at Wisconsin factory groundbreaking as fight with Harley looms in the background. President Donald Trump took a victory lap in this southeast Wisconsin community Thursday, celebrating the groundbreaking of a major new electronics production plant – proof, his administration claims, that he is delivering on campaign promises to re-energize American manufacturing, even as an iconic company nearby disclosed plans this week to shift some production overseas. (Adam Kelsey) https://abcn.ws/2tMn22o
SCOTUS: 5 key senators who could decide fate of Trump's nominee. On Capitol Hill, all eyes are on a handful of Democratic and Republican senators who could cast the deciding votes on the next Supreme Court nominee. (Mariam Khan) https://abcn.ws/2N79siR
Rod Rosenstein defends himself against 'personal' attacks from GOP's Jim Jordan. Deputy Attorney General Rod Rosenstein and FBI Director Chris Wray defended themselves against GOP grilling from such lawmakers as Rep. Jim Jordan, R-Ohio, on Capitol Hill Thursday, facing off against House Republicans angry over the FBI and Justice Department's handling of the Hillary Clinton email and Trump-Russia investigations. (Benjamin Siegel and Lucien Bruggeman) https://abcn.ws/2KqFqYS
Interior Dept. watchdog looking at Zinke's involvement in real estate development connected to oil company executive. The Interior Department's internal watchdog has opened a preliminary review into reports that Interior Sec. Ryan Zinke was involved in a real estate deal in his hometown and met with a Halliburton executive about that deal in his office in Washington. (Stephanie Ebbs) https://abcn.ws/2tD5SoC
Nearly 600 Women's March protesters arrested on Capitol Hill. Chanting "WE CARE" and "ABOLISH ICE," the protesters demanded that Congress end Trump's policies that criminalize and detain undocumented immigrants and separate detained families. (Karolina Rivas and Mariam Khan) https://abcn.ws/2tJOEoM
In 2018, Trump's Twitter is a campaign megaphone. Gov. Henry McMaster's name appeared on the president's Twitter feed no fewer than 10 times in the month leading up to his renomination victory in South Carolina Tuesday night, with an 11th tweet late that night to congratulate him on his "BIG election win." (Cheyenne Haslett) https://abcn.ws/2My3oit
The Note is a daily ABC News feature that highlights the key political moments of the day ahead. Please check back Monday for the latest.