Judge sets start date of March 4 for Trump's federal election interference trial
Jack Smith wanted it to start in January, while Trump's attorneys proposed 2026.
The federal judge overseeing former President Donald Trump's federal election interference case has ordered the trial to begin on March 4, 2024.
The ruling came after Trump's attorneys and special counsel Jack Smith's team clashed in court Monday over when the case should go to trial.
Smith said in a filing earlier this month that he was prepared to take Trump to trial by Jan. 2, on the grounds that the date would "vindicate the public's strong interest" in a speedy trial.
Trump's lawyers, in contrast, requested that Judge Tanya Chutkan, the federal judge overseeing the case, schedule the trial for April of 2026 -- more than two and a half years from now -- due in part to the extended period of time they said they would need to review the large amount of discovery evidence the government has provided in the case.
In setting the trial date for March, Judge Chutkan said she believed she was giving Trump's legal team "adequate time" to prepare, while ensuring "the public's interest in seeing this case resolved in a timely manner."
After her ruling, Trump attorney John Lauro said while they will abide by the date set by Chutkan, "we will not be able to provide adequate representation" to Trump and that it would deny him "effective assistance of counsel."
Chutkan said she had spoken briefly to the judge overseeing Trump's hush money case in Manhattan, to advise him of the likely overlap. That case is scheduled to go to trial in late March, after Trump pleaded not guilty this spring to a 34-count indictment charging him with falsifying business records in connection with a hush money payment made to adult film actress Stormy Daniels days before the 2016 presidential election.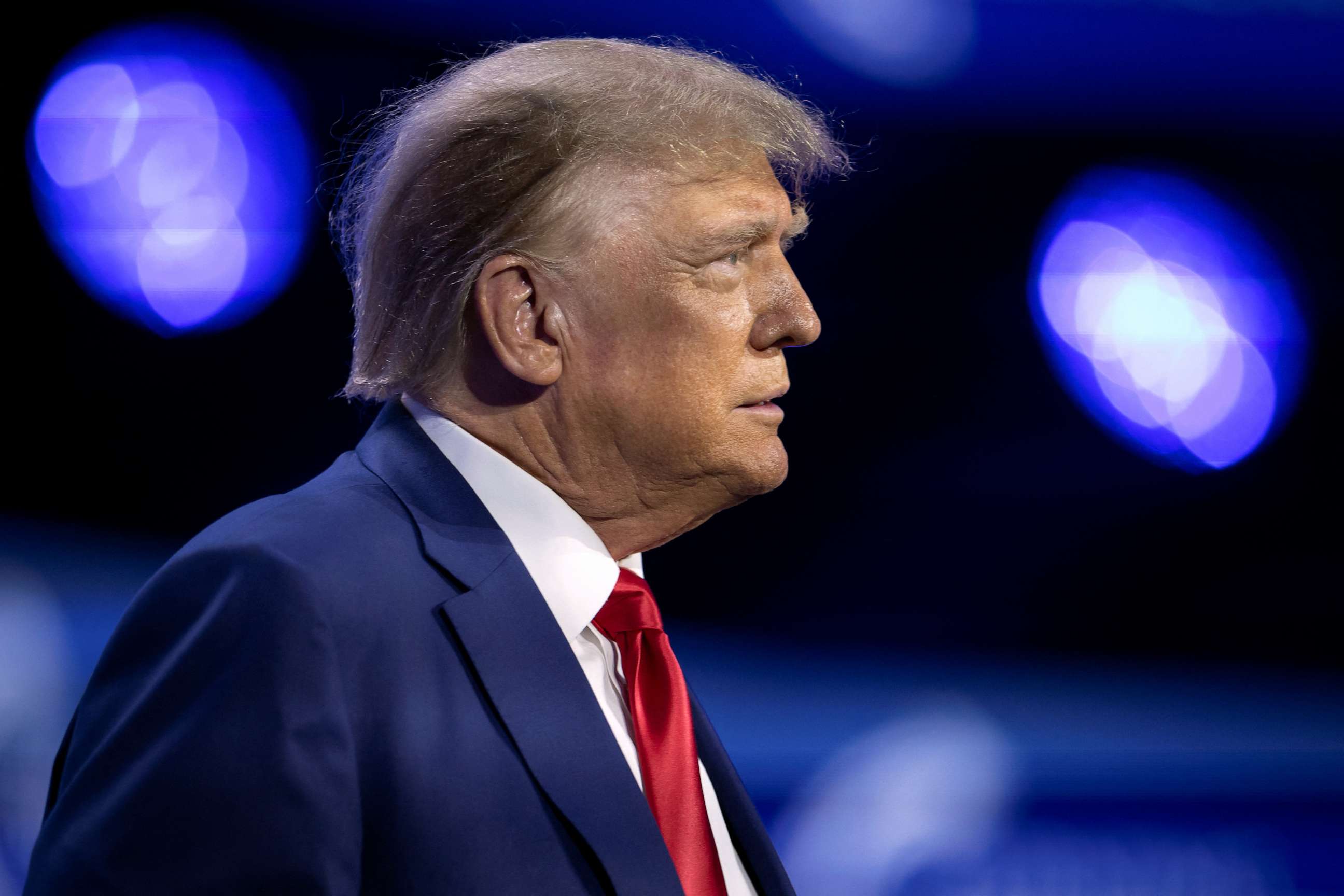 Manhattan District Attorney Alvin Bragg, who brought the case, declined to comment to ABC News, but has said in the past that although his office was the first of four jurisdictions to bring charges against Trump, he would not object to other cases going to trial first.
Arguing against prosecutors' proposed January start date, Lauro said during Monday's hearing that it would be a "miscarriage of justice" to schedule a trial that soon, and accused the special counsel's of attempts to turn this into a "show trial."
"Mr. Trump -- President Trump -- is entitled to a fair trial. This is a request for a show trial, not a speedy trial," Lauro said.
"Mr. Lauro, as I said, let's take the temperature down," Chutkan told the attorney, saying Trump has "considerable resources that every criminal defendant does not usually have."
"Never in the history of the United States have we seen a case of this magnitude go to trial in four months," Lauro said. "This man's liberty and life is at stake and he deserves an adequate representation. He is no different than any American."
"I understand, Mr. Lauro," the judge replied, "but you're not going to get two more years. This is not going to trial in 2026."
Conversely, the judge said, the government hadn't pointed to any other cases that have gone to trial within five months following indictment.
Trump earlier this month pleaded not guilty to charges of undertaking a "criminal scheme" to overturn the results of the 2020 election by enlisting a slate of so-called "fake electors," using the Justice Department to conduct "sham election crime investigations," trying to enlist the vice president to "alter the election results," and promoting false claims of a stolen election as the Jan. 6 riot raged -- all in an effort to subvert democracy and remain in power.
Trump has denied all wrongdoing and denounced the charges as "a persecution of a political opponent."
In a filing following the indictment, former president's attorneys said the 2026 date was necessary due to the large amount of discovery provided to them by the government -- roughly 11.5 million pages of evidence -- and said that if they began reviewing the documents today, "we would need to proceed at a pace of 99,762 pages per day to finish the government's initial production by its proposed date for jury selection."
"You've known this was coming," Judge Chutkan said Monday regarding the amount of discovery. "A lot of this material was in the hands of Mr. Trump and/or his counsel for a significant amount of time."
Lauro responded that every American citizen is entitled to "counsel with a reasonable amount of time to prepare."
"We cannot be ready under the circumstances of this case until we have a reasonable amount of time consistent with justice," he said.
But special counsel prosecutor Molly Gaston disputed the idea that Trump's legal team only began preparing his defense at the moment he was indicted, pointing to Trump's written and video statements made during the Jan. 6 House select committee's proceedings where he put forward various defenses for his actions, as well as "extensive pre-indictment litigation" that his attorneys were engaged in as they sought to prevent various witnesses from testifying before the D.C. grand jury.
Gaston said the special counsel's team received permission to disclose during Monday's hearing that Trump's legal team secretly fought in five separate sealed proceedings between August of 2022 and March of 2023 to prevent or limit the scope of grand jury testimony from 14 separate witnesses.
"We are not starting fresh at indictment in this case," Gaston said.
Gaston also argued during Monday's hearing that what she called Trump's "near-daily" attacks against the prosecution and the court made it all the more crucial that his case go to trial as soon as his defense is prepared.
Trump, she said, "has publicly disparaged witnesses. He has attacked the integrity of the courts, the citizens of the District of Columbia that make up our jury pool, and this potentially prejudices the jury."
Chutkan closed the hearing by cautioning parties again that she was "watching carefully" for any actions taken that might impact the jury pool in D.C.