Survivors of deadly Costa Rica rafting accident and families warn of lax regulations
Friends who survived a Costa Rican rafting accident want stronger regulations.
Ten men who survived a Costa Rican rafting accident that killed four close friends are often overwhelmed by grief, and their lives are forever changed, they told ABC News.
"I thought I was having a heart attack," said Sean Estevez, one of the survivors, describing the chaos. "I was lifeless. I couldn't move my arms, my legs."
"Every time my legs would hit rocks, I would try to kick up to grab air," survivor Evelio Mesa said. "Then, you'd get swept in again."
What was supposed to be an idyllic destination bachelor party, to celebrate Luis Beltran's upcoming wedding, turned into a nightmare.
The Oct. 18 trip to Costa Rica included a much-anticipated rafting excursion -- 14 men were on three rafts, but all of them capsized, killing Beltran's brother, Sergio Lorenzo, and Ernesto Sierra, Jorge Caso and Andres "Andy" Denis. A Costa Rican guide also died.
"I lost four brothers," Beltran said.
Costa Rica lures tourists to its beautiful shores with promises of adventures like zip-lining and river-rafting. It's a place 1.2 million U.S. tourists visit annually, making up the majority of 1.7 million who visit the country.
ABC News interviewed nine of the 10 survivors, who said that behind the lush beauty and exotic excursions, few if any safeguards were in place.
The morning of the accident, Costa Rican authorities had issued weather advisories and flooding alerts. The men said they never received any warnings from tour guides.
"It absolutely could have been prevented," Mario Valladares said. "I mean, they could've told us, 'Hey, there's flood warnings. Don't even leave your hotel.'"
"We should've never been on that river," Marcus Perez said. "But we just didn't know any better. We literally didn't know any better."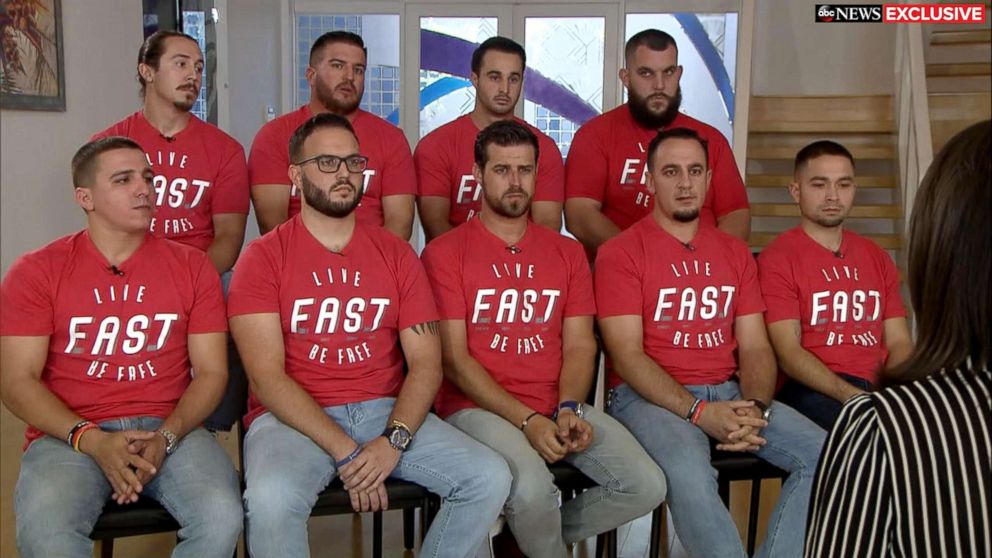 Their families are now demanding answers and action, pleading with Costa Rican authorities as to why the group was allowed to raft in unsafe conditions.
"Of course, if they would've told us that there was an alert on the river, it would've been very simple," " Valladares said. "'Hey, guys. Look, there's an alert here. Let's just go back.'"
When the men boarded the flight to Costa Rica on Oct. 18, danger, they said, was the last thing on their minds.
They were having the time of their lives together on an adrenaline-fueled, fun-packed adventure. The cellphone videos showing them hiking and riding ATVs serve as time capsules of the last time the entire group would be together.
Everything changed Oct. 20, when the group, excited as ever, arrived for a rafting excursion guided by a local company on the popular Naranjo River.
"It was bright and sunny where we were staying," Ivan Brok said, "so we didn't think there was rain."
"There was no signs," Beltran said. "When you go on vacation, subconsciously, you let your guard down just because you're there to have a good time. You never think anything could happen, and neither did we."
The men said they waited on shore for about an hour because the tour guides had delayed launching the rafts due to increased water levels.
"They told us that we were gonna have to wait cause the river -- I don't know the terminology that they used -- but I guess, the river was too high or something," Beltran said.
But, the men said, the rafting guides determined the conditions were safe enough and gave them the green light to board the three rafts. Within minutes of climbing aboard and heading down the river, the men said they all were tossed into the water.
"When I went in, it was just survival," Mesa said.
The current was so strong it not only carried them downstream but pulled them under the water.
"It was just trying to grab a hold of a rock or anything that was near us," Anthony Castro said.
Beltran said his brother was sitting behind him when their raft flipped and they were thrown overboard.
"When we hit the water, we kinda went under together," he said. "He was hanging onto my life vest and I was kinda hanging onto him. And within the midst of everything, he kinda, we just slipped from each other."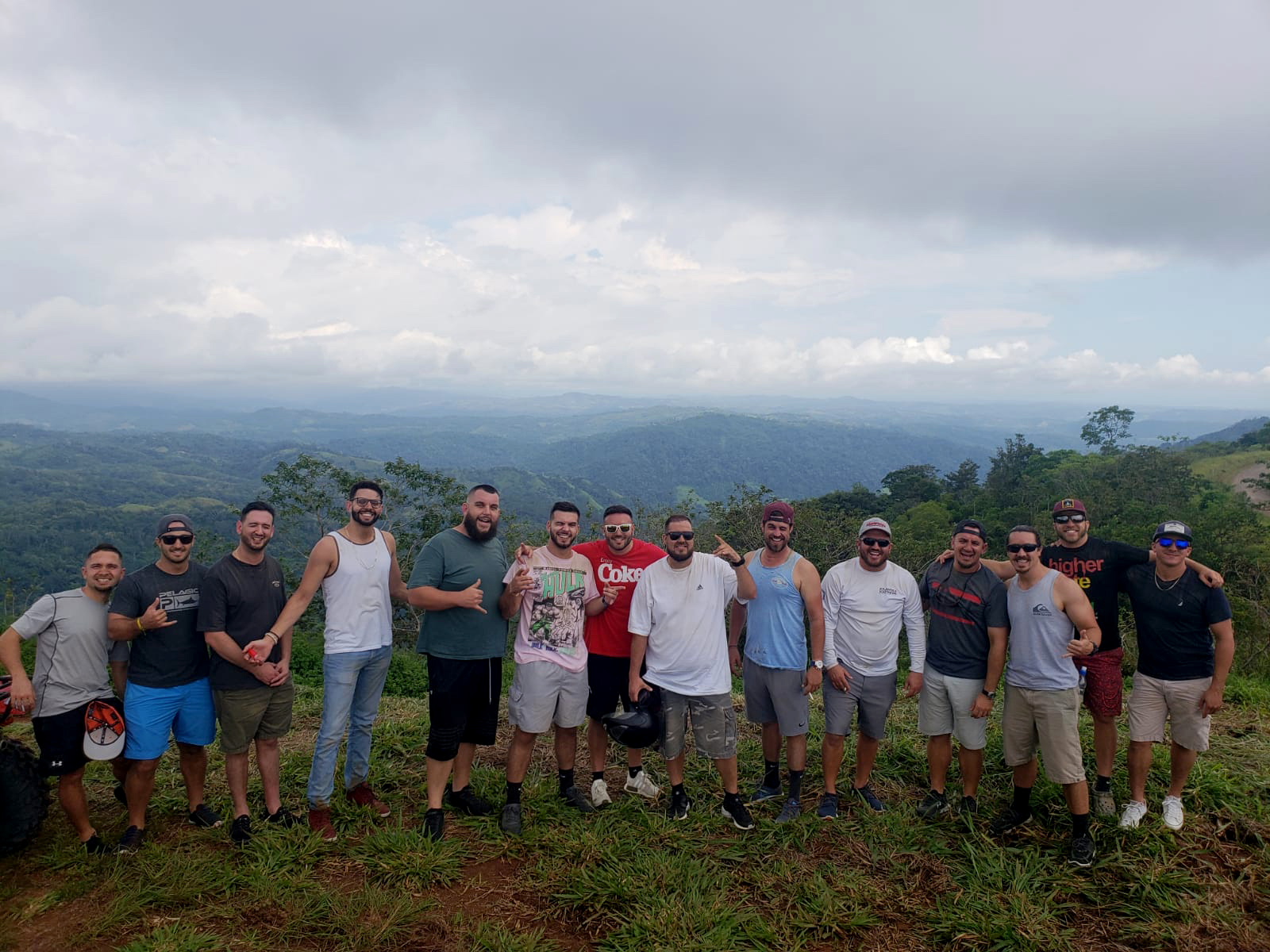 The current was so strong it tore clothes and shoes off the men, who were left breathless and gasping, clinging to jagged rocks. As time passed, the men said they realized they were helplessly scattered.
"When I got to shore and knew what I had just gone through, I was very worried," Valladares said. "I knew that there's a slim chance that all of us were gonna be OK."
As they attempted to gather what strength they had, the search began to try and find each other.
"I knew off the bat 'cause Andy [Denis] was next to me. And, I was with Andy for most of the time. And most of my energy was helping Andy. I was in the water and he was on the raft. It flipped over and I never saw him again," Estevez said. "It was a gut feeling. ... I saw the authorities hold his chain in a bag, and they wanted to keep it as evidence. And I literally got up and I grabbed it from him. ... And they said, 'No, this is evidence.' ... That's when obviously I got full confirmation."
When you go on vacation ... you never think anything could happen, and neither did we.
The survivors claimed that while police questioned them, there was no rescue response from officials and that only locals who lived along the river came to their aid.
Questions linger about whether the rafting company was accredited. The Costa Rican Health Ministry, which is responsible for issuing licenses to rafting companies, told ABC News that it could not comment because of the open investigation.
The Costa Rican Department of Tourism didn't respond to requests for comments from ABC News. Neither did local authorities.
For some who survived, like Valladares, the most devastating part was having to contact the parents of the friends who were killed.
"The hardest thing I've ever done in my life," he said.
"Just completely devastated," said Janet Davis, the aunt of Andres "Andy" Denis. "Like your heart ripped out. I fell to the floor. My knees just gave out."
Davis, who raised Denis, said the families were far from having any answers as to what went wrong.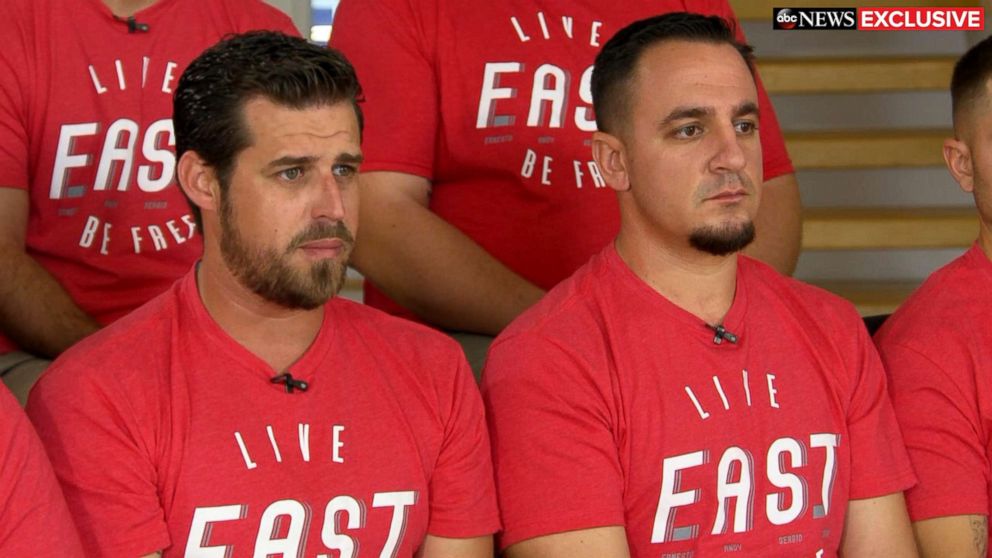 "They just couldn't give us [an] answer," Davis said. "They would just look at us like, 'I'm sorry.' We got no answers. ... Little bits and pieces that you hear from the other boys, the injustice of no kind of safety measures."
For Ernesto Sierra and Margarita Estrada, the pain of losing their son, Ernesto Sierra, is still fresh.
"He was my son -- my only son," Ernesto Sierra said.
"My son was beautiful on the outside and even more beautiful on the inside," Estrada told ABC News. "This should have never happened."
Though still mourning, the parents and survivors are adamant new guidelines and rafting warnings are put in place for what they're saying is largely self-regulated industry.
Javier Caso, the father of Jorge Caso, who died, and uncle to survivor Marco Caso, said he'd returned to Costa Rica three times with other parents to try to meet with authorities and discuss their allegations of lax regulation, enforcement and poor emergency rescue resources, which they said, contributed to the death of the four men.
"We don't want to hurt the economy of the Costa Rican people, we just want proper regulations, proper equipment and proper enforcement of these dangerous businesses so other families don't have to suffer," Javier Caso told ABC News. "No one should have been on that river that day."
"We wanna get help from the U.S. State Department to help us the best possible way in the situation," Marco Caso said.
The U.S. State Department confirmed to ABC News that a section on "adventure tourism" had been added to its website in response to this incident. The section provides tips for U.S. tourists considering Costa Rica.
For the survivors, the trauma is still very real just a month after the tragedy.
Beltran has postponed his wedding until next year.
"It was supposed to be just an amazing time," Beltran said. "It was literally two, three days of nothing but great memories. And within five minutes, literally, everything just turned upside down."