Lotto mania took over America this year. In October alone two record-breaking jackpots were up for grabs: the $1.5 billion Mega Millions and $687.8 million Powerball. When you have that much cash, you need a new set of wheels. Or multiple sets of wheels. A whole fleet of gleaming, powerful and really expensive toys to impress the neighbors. With so many sports cars, supercars and hypercars on the market, which vehicles are worthy of these lotto winners' newfound cash? Below are 11 vehicles that should be included in any multi-millionaire's collection.
Rolls-Royce Cullinan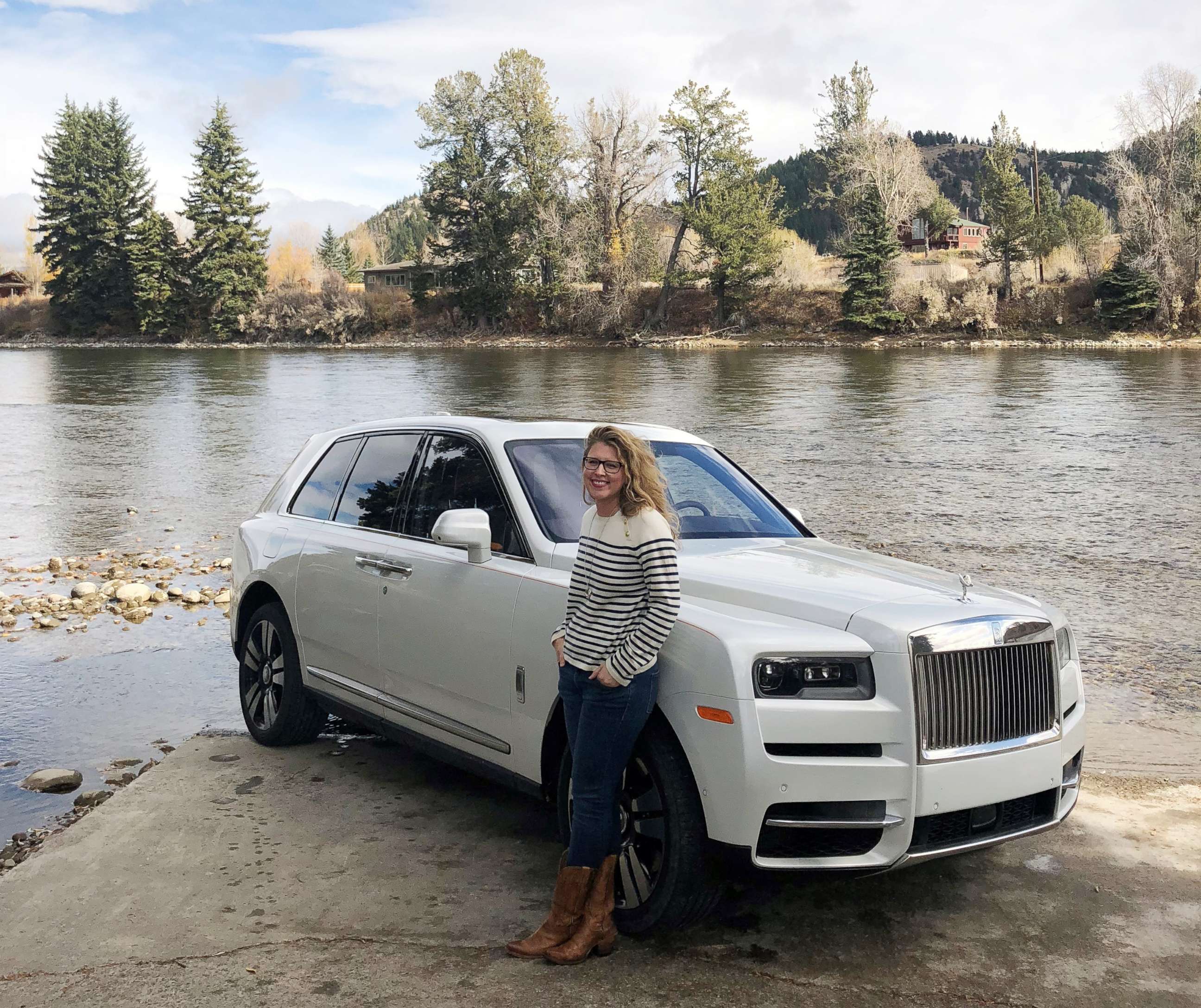 Storied British automaker Rolls-Royce took some heat initially after announcing it would add an SUV to its lineup. Now, critics can't get enough of this ultra-luxurious SUV. It has all the trappings you'd expect in a Rolls-Royce – the finest wood, leather and a secret umbrella – and you can take this 5,864-pound beast anywhere and in any terrain. For real. Driving cross-country in the Cullinan, which gets its name from the world's largest diamond, truly is effortless. Moreover, make the Cullinan your own by having the skilled artisans at the company's headquarters in Goodwood, England, personalize nearly every inch of the vehicle. Welcome to the .0001 percent.
MSRP: $325,000
Aston Martin "Goldfinger" DB5 Continuation Car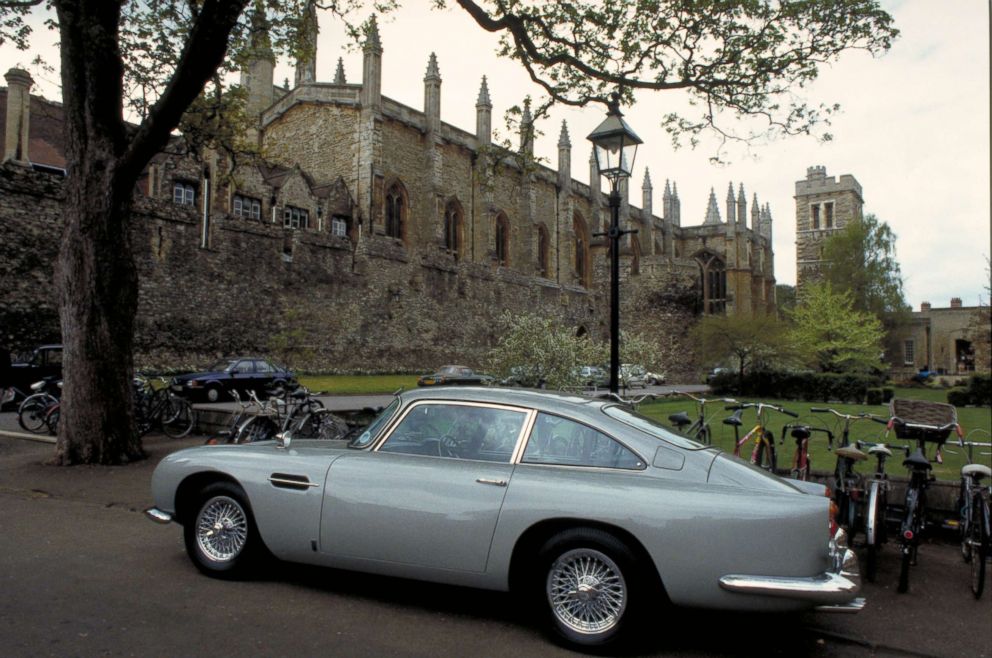 Live out your secret spy fantasies in James Bond's classic getaway car. Automaker Aston Martin teamed up with EON Productions, the company that produces the Bond films, to create just 25 reproductions of the DB5, which made its debut in 1964's "Goldfinger" and incontrovertibly is the most cherished and recognizable Bond car of all-time. This version may not be street legal but it does include many of the gadgets seen in the movie, including the revolving license plate. The car will also be painted in Birch Silver – the original color of the DB5 driven by Sean Connery. Plus, there's a matching DB5 Lego set that will look right at home next to this automotive work of art.
MSRP: a cool $3.5 million
Lexus LC 500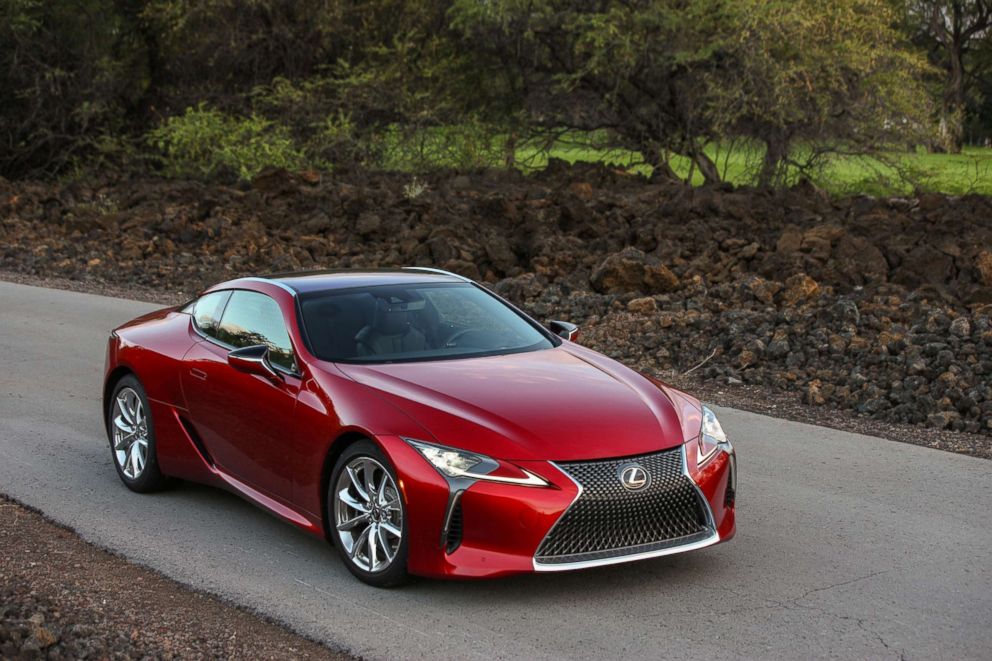 Very few people own this Japanese sports car and that's exactly what you want: a rare car that commands attention, delivers on performance and draws stares with its futuristic and sleek design. The Lexus LC 500 finally got the recognition it deserves in the Marvel superhero movie "Black Panther." The luxury coupe excels at being a daily driver and can handle every twist, turn or traffic light you encounter. Its agile, plush, stylish and an attention-getter. And with the Lexus nameplate, you can expect reliability and top quality. It looks best in Infrared.
MSRP: $92,200
Corvette ZR1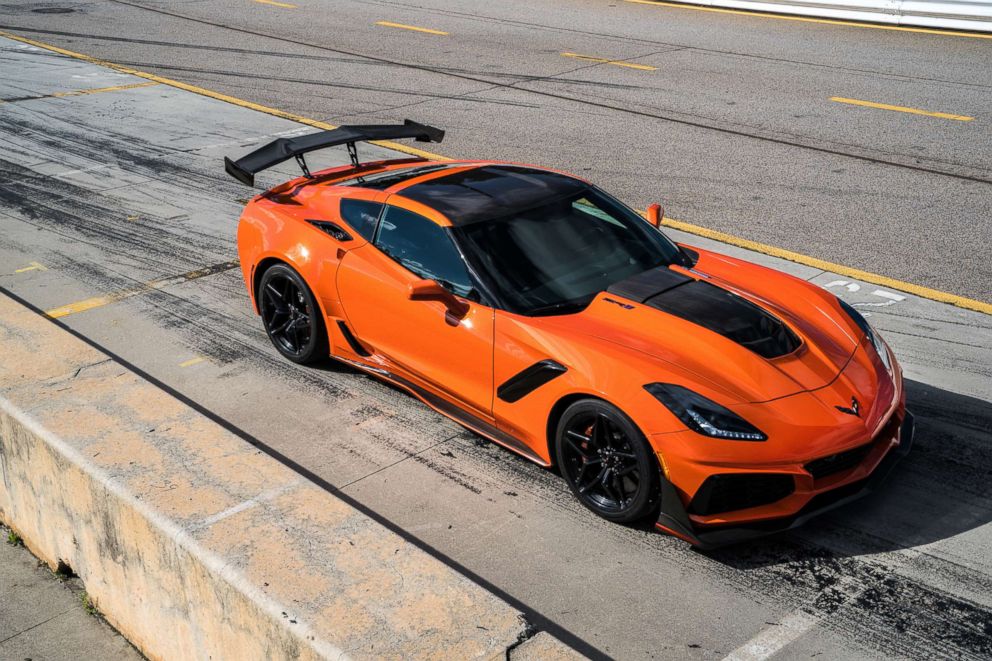 It's powerful. It's fast. It's an American icon. Oh, and you'll get excited every time you hear the 6.2-liter supercharged V8 engine growl. The ZR1, which has won accolades for its prowess on the track, does not disappoint. With 755 horsepower and 715-pound feet of torque, you'll be the quickest car on the road (you could try to hit the top speed of 212 mph but I would not recommend it). This top-of-the-line Vette looks badass, especially with its rear wing, which creates more downforce and offers 20 percent less drag. Test its limits on the track. Cruise around town in it. Either way, everyone will want to be your friend.
MSRP: $121,000
McLaren 720S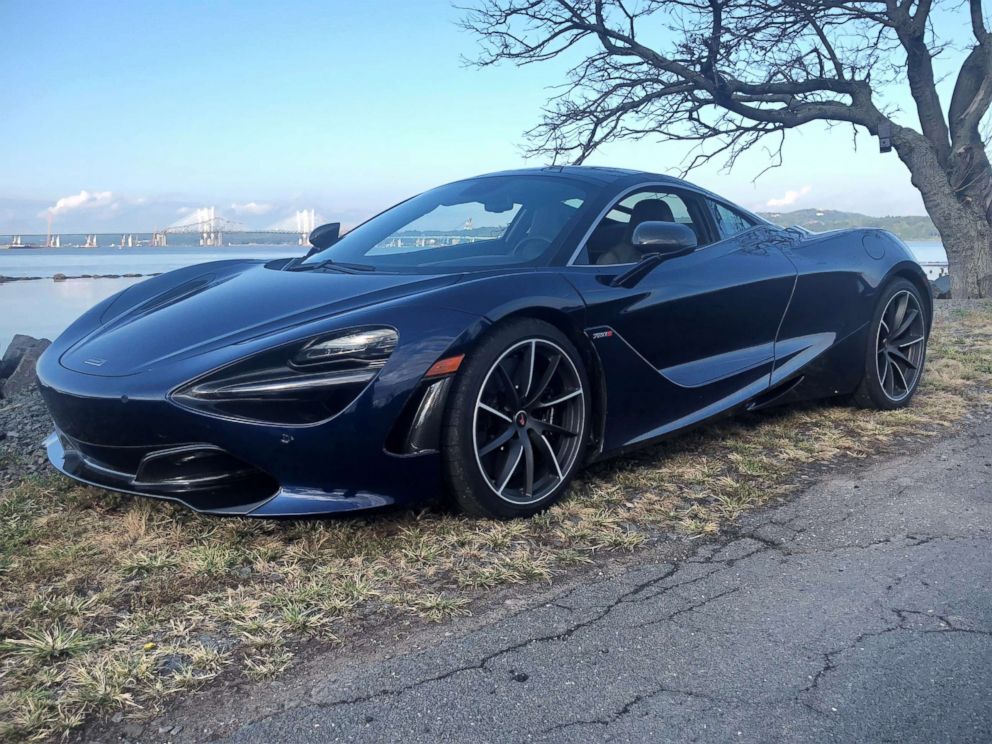 British supercar maker McLaren has conquered Formula One. Now it's dominating your local streets. Not too long ago the company decided to utilize its motorsports technology to start developing production cars that were street legal and satisfied the desires of wannabe race car drivers. In just seven years, McLaren has hit its stride with the 720S coupe, a spectacularly fast supercar (710 hp) that every driver should be lucky enough to experience. Its nose resembles a Great White Shark; each line and curve were sculpted to achieve maximum performance. A supercar that whips the competition? You betcha. A supercar that's actually comfortable to drive long distances and offers good rearward visibility? Absolutely.
MSRP: $284,745
Lamborghini Aventador S Roadster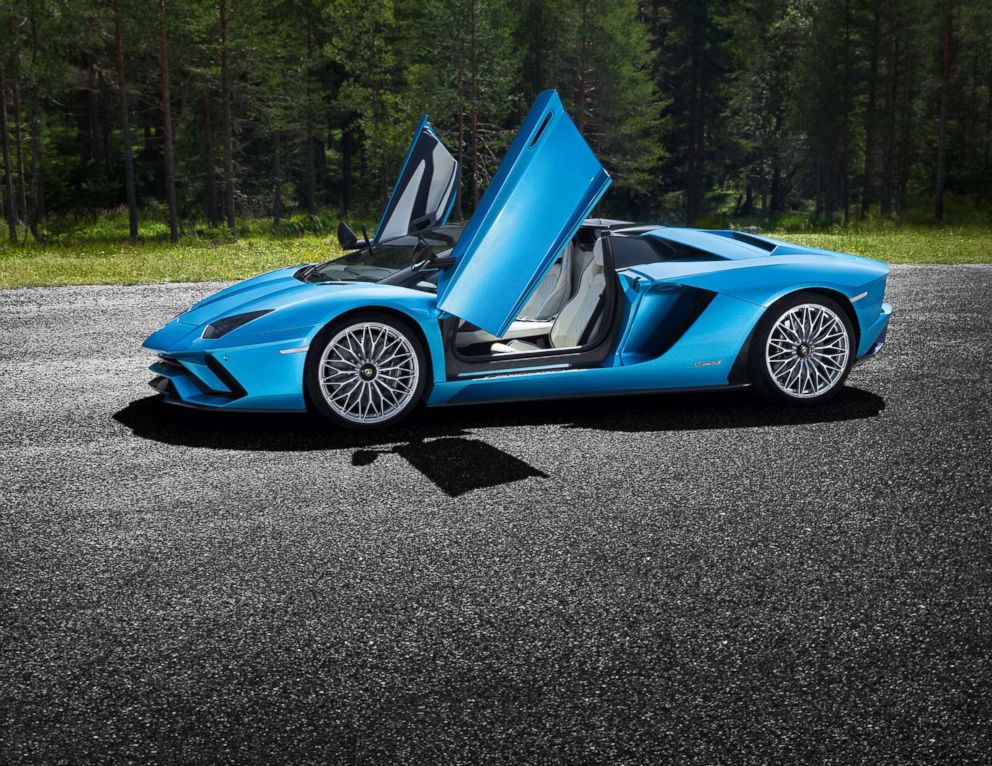 No car collection would be complete without a Lamborghini. This model, the Italian automaker's flagship, oozes power and wealth; invest in a good pair of sunglasses and maybe even a hoodie because you will be the center of attention. Promise. The naturally aspirated V12 engine has a raw, primal, brutish and unmistakable sound that will startle any unsuspecting bystander. Lamborghini even designed the car with a vestigial rear window so the driver can hear the Aventador's burbles at all times. The roadster edition has a two-piece removable roof for those sunny days (targa in carspeak) and it's the only mid-rear engine V12 supercar roadster available. The extreme styling and bold lines are awe-inspiring; admiring this supercar never gets old. Plus, owning a car that accelerates 0-62 mph in 3.0 seconds is pretty cool, too. This vehicle will feed "your ego," according to Lamborghini. Touche.
MSRP: $460,247
Maserati Levante GTS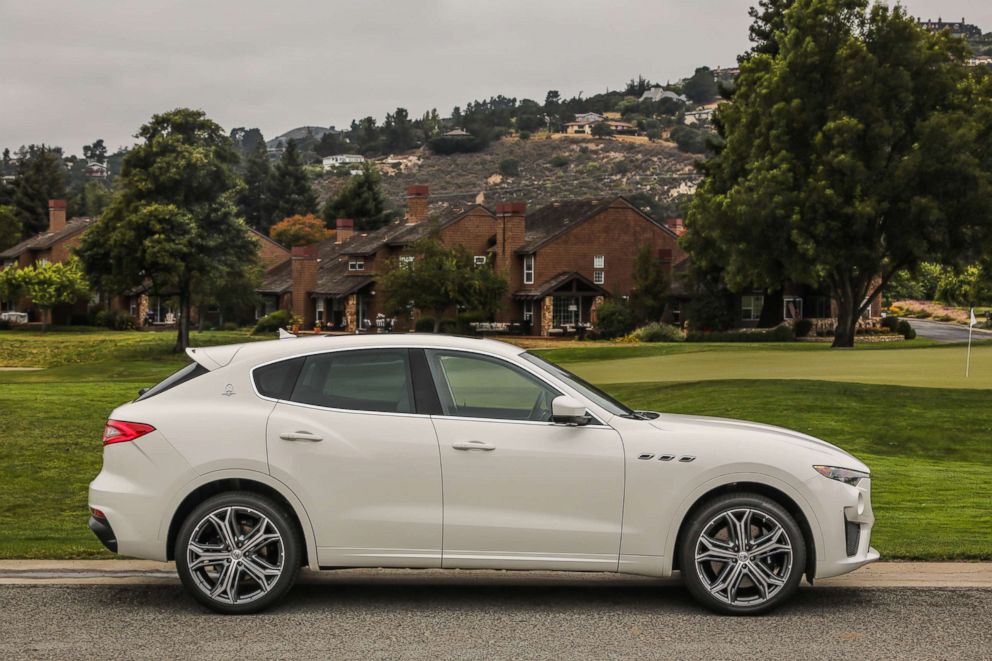 One can never have enough SUVs. Italian luxury carmaker Maserati introduced the Levante, named after a warm Mediterranean wind, two years ago. But the GTS edition, new this year, boasts one of the most powerful engines ever in a Maserati. The 3.8-liter twin-turbocharged V8, assembled by Ferrari in Maranello, Italy, outputs 550 horsepower and 538 pound-feet of torque. Top speed is 181 mph and the mid-size crossover hits 0-60 mph in 4 seconds flat. Take it on the racetrack or for a spin around the neighborhood. Its good looks and enviable capabilities may give your friends' SUVs an inferiority complex.
MSRP: $119,980
Aston Martin Vantage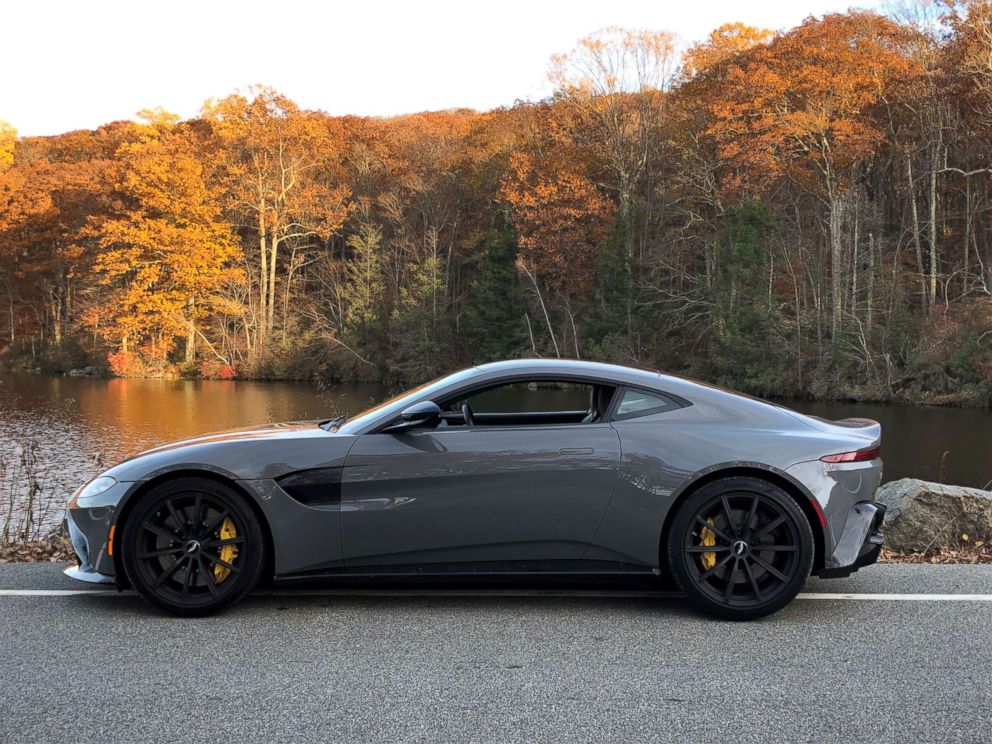 Aston Martin's Vantage sports car got a complete redesign this year, part of CEO Andy Palmer's Second Century Plan. Aston's stunning silhouette was untouched but the Vantage's gaping, aggressive and bold new grill has been more controversial. Whatever. The British automaker stayed true to its roots with the Vantage, offering up one of the best sports cars it has ever manufactured in its 105-year history. You can feel the 4.0-liter turbocharged V8 engine as soon as you tap on the gas pedal; it was born to race. Never has an Aston been more athletic and muscular and yet also supremely gorgeous.
MSRP: $150,000
Ford Mustang Bullitt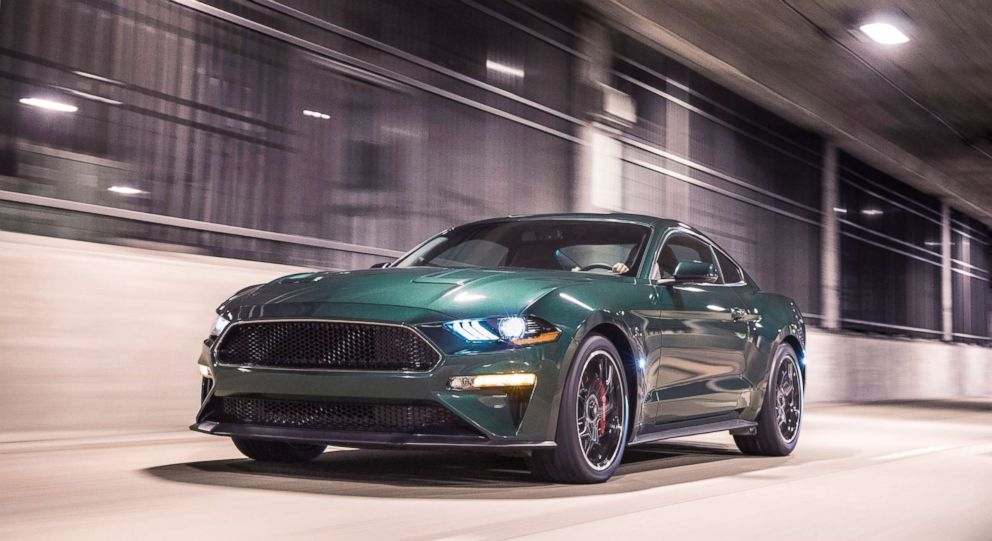 Every petrolhead lusted after the Ford Mustang GT fastback in Steve McQueen's "Bullitt." Owning the actual Mustang McQueen drove in the revered 1968 film may be impossible. But don't despair. Ford capitalized on the car's popularity and produced a brand new Mustang entirely devoted to the cinematic legend. Coinciding with the movie's 50th anniversary, the limited-edition Mustang Bullitt comes in the same classic Dark Highland Green exterior paint as the original. In another nod to the car, the gear shifter in the 2019 version features a white cue ball shift (yes, the Mustang Bullitt is only available with a six-speed manual transmission). The Mustang has been the best-selling sports car in the world for the last three years. If you're going to own a Mustang, this is the one.
MSRP: $46,595
BMW M5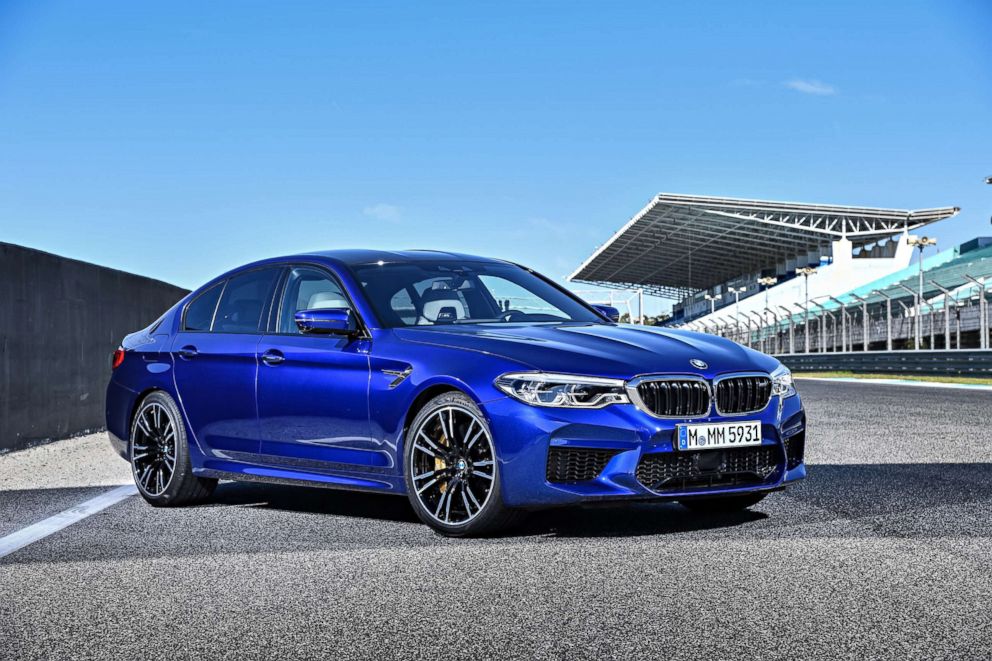 Sometimes you just want to drive a … sedan. And not just any four-door passenger vehicle. German automaker BMW has taken its 30-year-old M5 sedan to a whole level – giving it all-wheel drive for those wintry roads. The M5 has the best of both worlds: it performs like a sports car but is also roomy, cushy and luxurious. You can actually take your pet for a joyride this time. The 2019 model hits 0-60 mph in 3.1 seconds, courtesy of the 4.4-liter twin-turbo V8 engine, which produces 617 horsepower and 553 pound-feet of torque. BMW's iDrive system is the best in the biz, so whether you're navigating unfamiliar terrain or switching tunes, the intuitive system will be your guide. Another cool feature: the head-up display includes RPM, shift lights, gear selection and navigation prompts. When you need a break from heaving the scissor and dihedral doors on the Lambo or McLaren, grab the keys to the Bimmer.
MSRP: $102,700
Rolls-Royce Dawn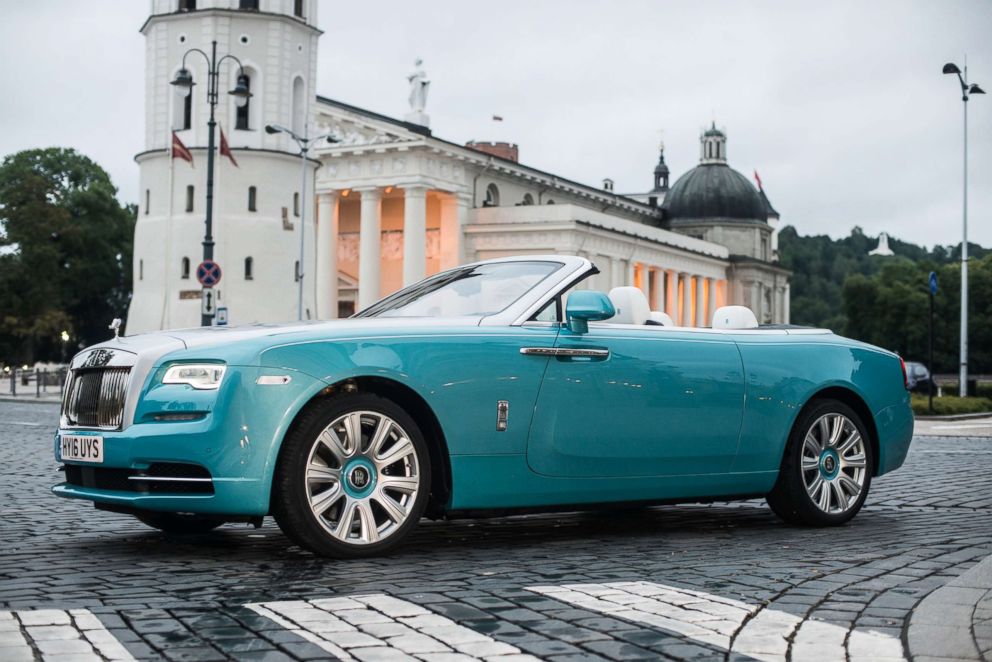 The list of adjectives to describe the superlative Dawn drophead coupe is long: sexy, stately, exclusive, elegant, exquisite, stellar, heavenly. You get the idea. In less than 20 seconds the Dawn transforms from a coupe to a convertible, one that's big enough for you and three friends. It's hard not to make a statement when the suicide doors swing out at your command (Rolls calls them "coach doors"). This convertible has plenty of oomph – under the hood is a 6.6-liter twin-turbo V12 engine – yet the Dawn feels light on its feet. Spend a little more to monogram your initials in the headrests. You may even make the British royals jealous.
MSRP: $349,050