Country music has gone through a dramatic transformation in the past 10 years – and so have many of today's biggest stars.
A decade ago, many of today's artists were still in school. Some were working at odd jobs like bar tending and working at Target. Some had just landed their big break and were the hot young new kids on the Nashville block.
As part of the ABC News special "Country Music's Biggest Stars: In the Spotlight with Robin Roberts" airing Sunday, Nov. 11, Luke Bryan, Carrie Underwood, Florida Georgia Line and many more country stars spoke about their journey in country music over the last decade and where they came from.
Here's what they had to say: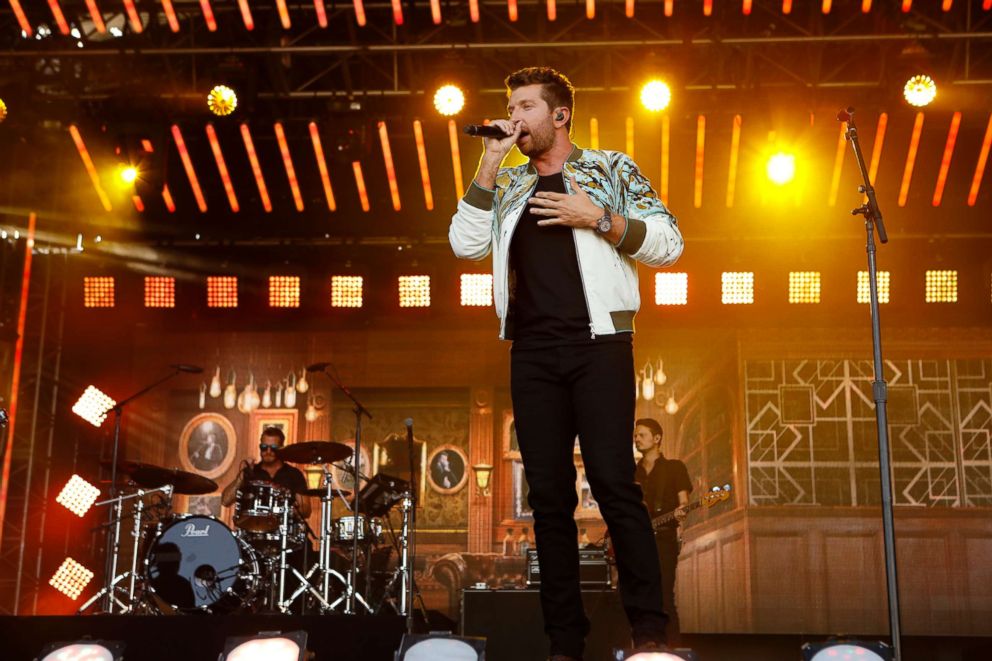 Brett Eldredge
"I used to sneak out of class to go to write songs," Eldredge said of his time at Middle Tennessee State University 10 years ago. "I had no idea what I was doing… I just had no fear. I would go to class and I would go act like I was going to the restroom, and then I would go write a song in Nashville… But the thing is, I got these amazing relationships with my teachers where they knew I was passionate about getting my degree, but I was also passionate about my true love for music."
"It's been a crazy ride, but it took all those moments… of being kind of naive to not know how tough the road was," Eldredge added. "To find out it's a beautiful road, it's tough but it's amazing and [you] just got to have no fear and, and go for it."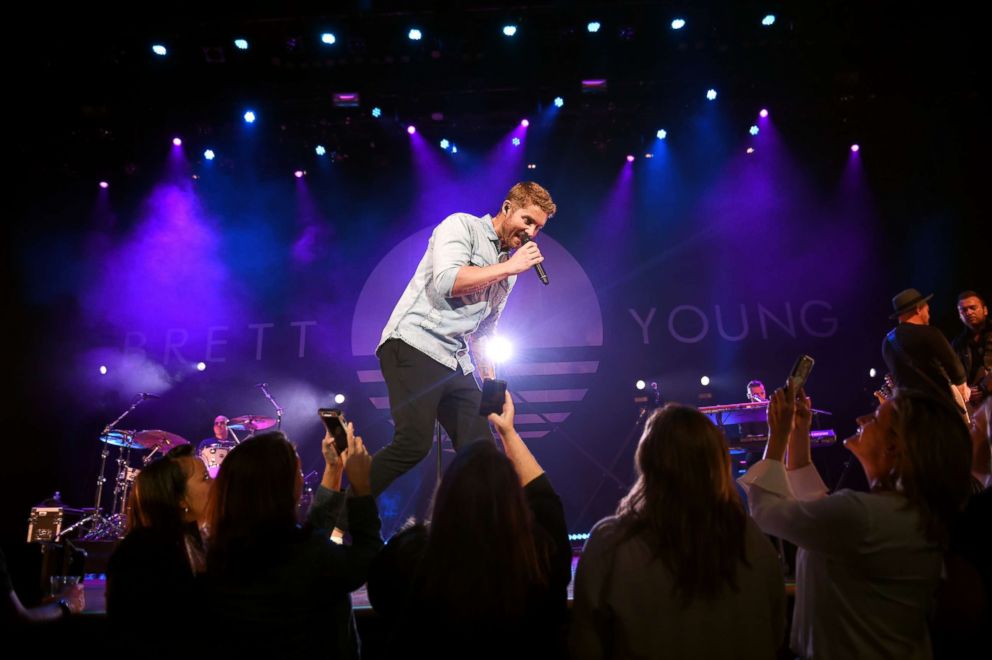 Brett Young
"I was still down in Orange County… at that point I ... had stopped bartending because I had five different residencies a week as an artist. Bars, restaurants, dives, whatever… I was playing four hours a night, five days a week, doing probably endless damage to my voice -- and loving life 'cause I got to play music for a living," Young said. "That actually that was the year that made me realize that… I had kind of reached the ceiling of what was capable in Orange County, I needed to make the move up to L.A… but 2008 was a fun kind of bar gig year."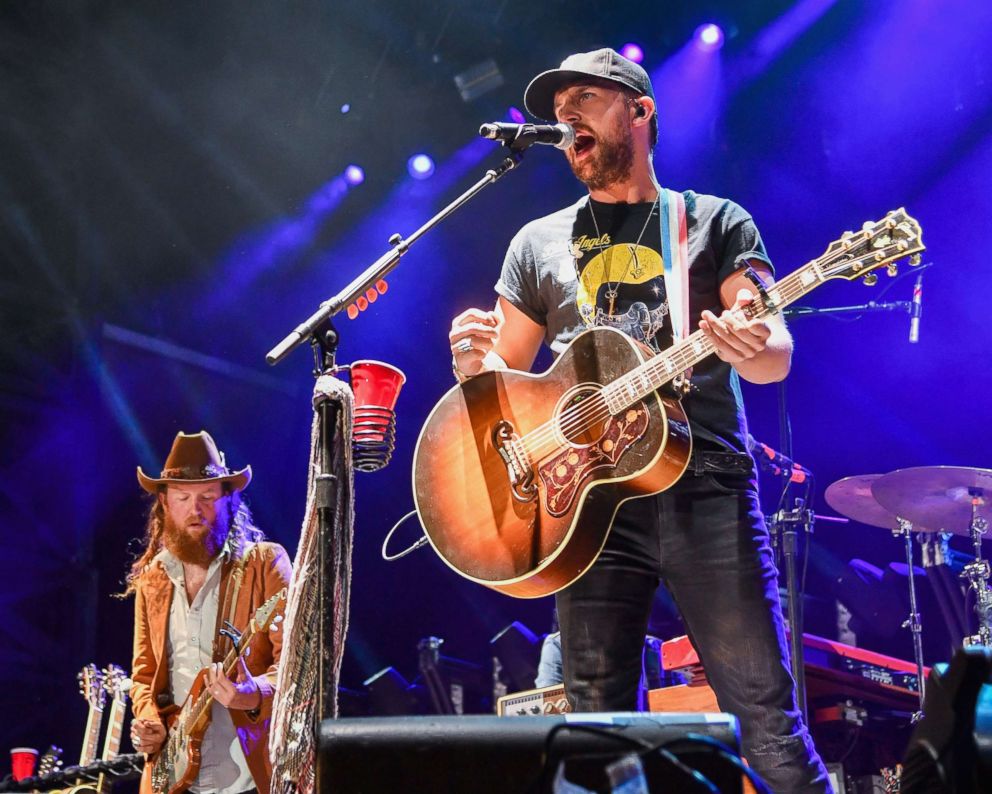 Brothers Osborne
"That's the craziest thing… 2008," John Osborne said. "We were doing different things. He was a solo artist. I was in a band called King Billy, I was with some of my best friends in the world. We were just driving around the country in a van, a 15 passenger van, and there was six of us. No tour manager, no song guy, no lighting, uh and that's what we did. We put 100,000 miles on that thing in a year."
"Ten years ago… I probably got my first publishing deal… which [I] would soon thereafter lose," TJ Osborne said. "I was also working with a country artist named Phil Vasser at the time. And I was a roadie… to come full circle tonight, our bass player who's playing with us now, I used to set up all his gear at one point in time because he used to play for Phil Vasser. So it is a… full ten year circle!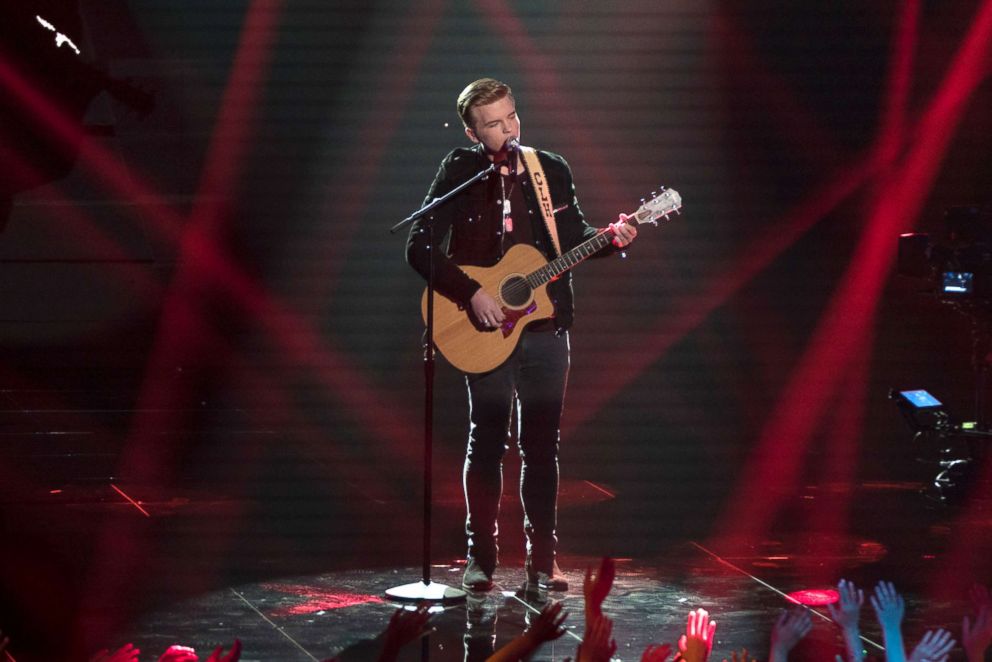 Caleb Hutchinson
"I grew up watching 'Idol,' a lot of it is just a blur 'cause I was a little baby." The runner up for the sixteenth season of "American Idol" shared how the show changed his life: "I've had so many incredible doors opening up and very excited to get to work and make some more stuff happen."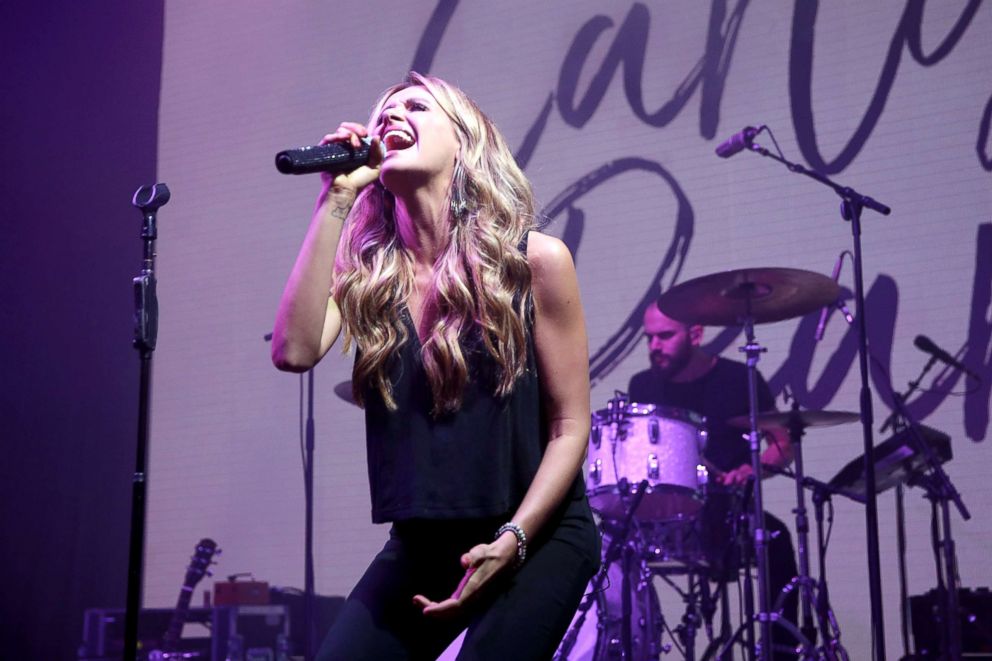 Carly Pearce
"I just always dreamt of doing this for a living and loved country music so much as a fan and wanted to meet my artists," Pearce said. "My favorite thing was to be able to tell them what their songs meant to me -- and now, you know, 10 plus years later, here I am having country music fans come to town and choose to wait in line to meet me and sing my songs and tell me what my songs mean to them."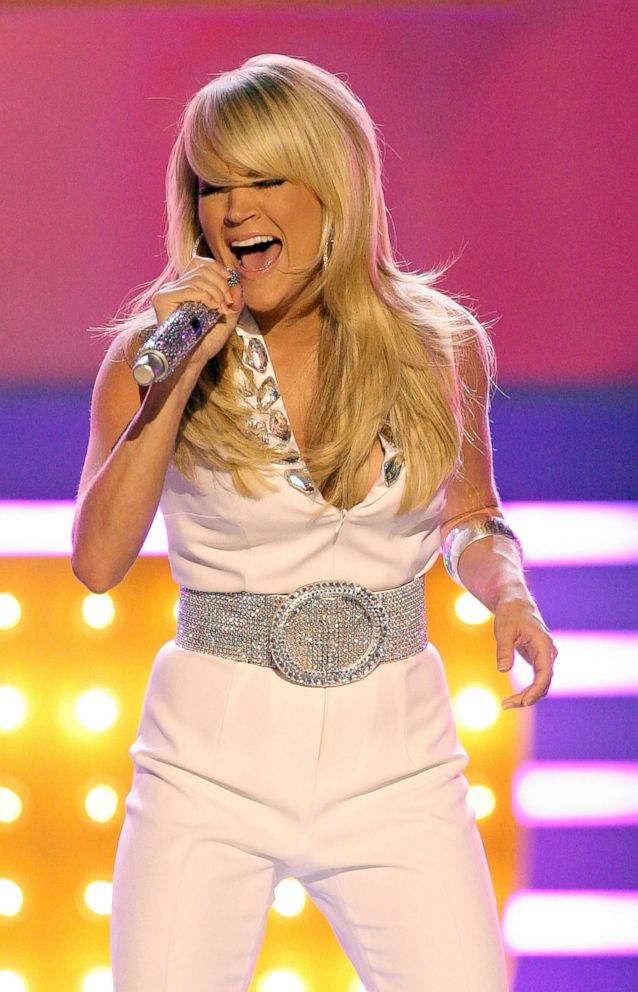 Carrie Underwood
"If you had told me, growing up, that I'd be doing this, and I'd be playing a stadium in Nashville someday, and I'd be a member of the Grand Ole Opry, and, I'd be married to some cute hockey guy … I couldn't have believed that that would ever happen," Underwood said. "I'm definitely a very blessed person, and try to make the most of those blessings, and opportunities as they come, and, you know, God's just been really good to me."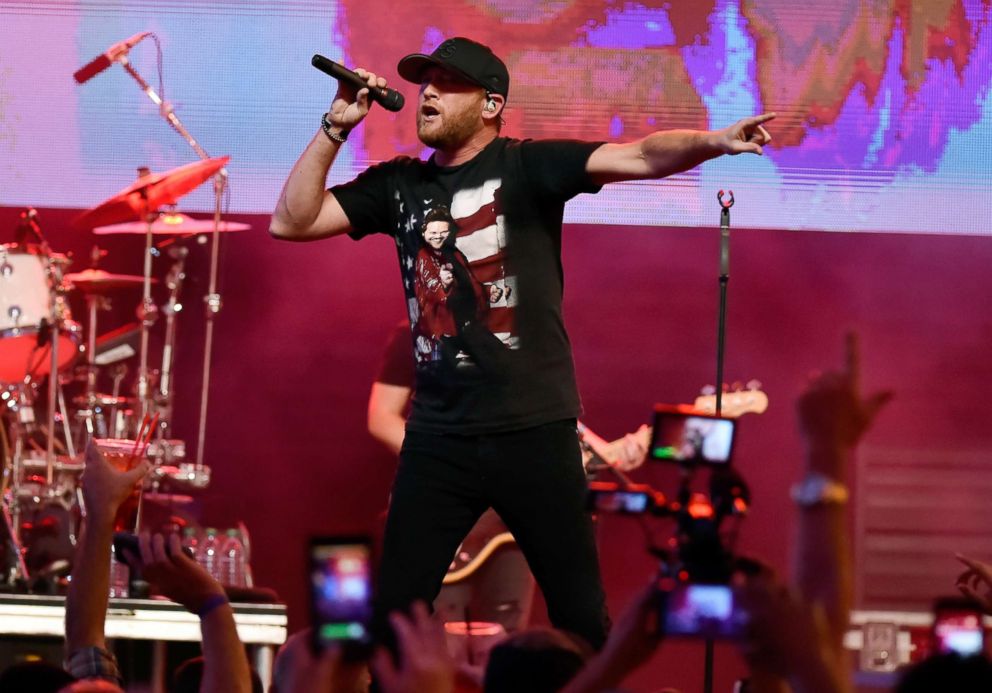 Cole Swindell
"Ten years ago I had just moved to Nashville. I moved to Nashville August 23rd, 2007," Swindell said. "I was just living in Nashville, probably selling merchandise for Luke Bryan. That was my first job here. So, crazy to think what 10 years can do."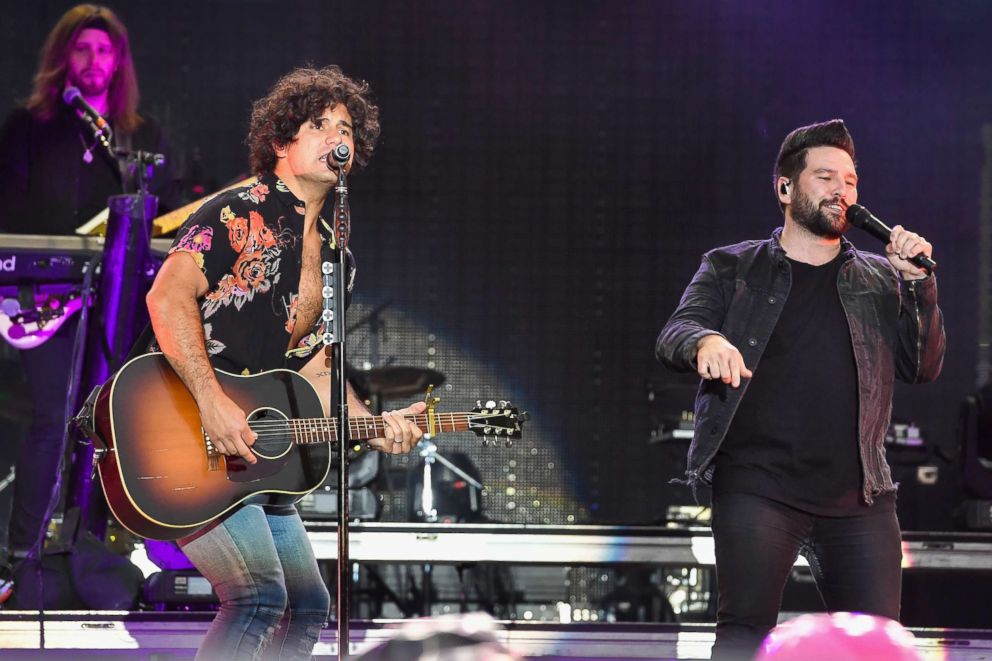 Dan + Shay
"I was in college still," Dan Smyers said. "I was just about to graduate college, and I was just thinking about moving to Nashville, which I did the day after I graduated from college. I didn't know a single person here. I had a buddy that I knew just from sharing demos online and we found a house on Craig's List, and we moved to Nashville with dreams of writing country music. And it's just insane what can happen in that amount of time. You know, just a kid with a dream in Pennsylvania, and moved to Nashville, and here we are at CMA Fest at Nissan Stadium. It's incredible."
"10 years ago I got my first guitar ever. My first like actual playable guitar, and that's kind of when I first started writing songs," Shay Mooney said. "When I look back… they're really, really terrible songs. But I think that was a learning point."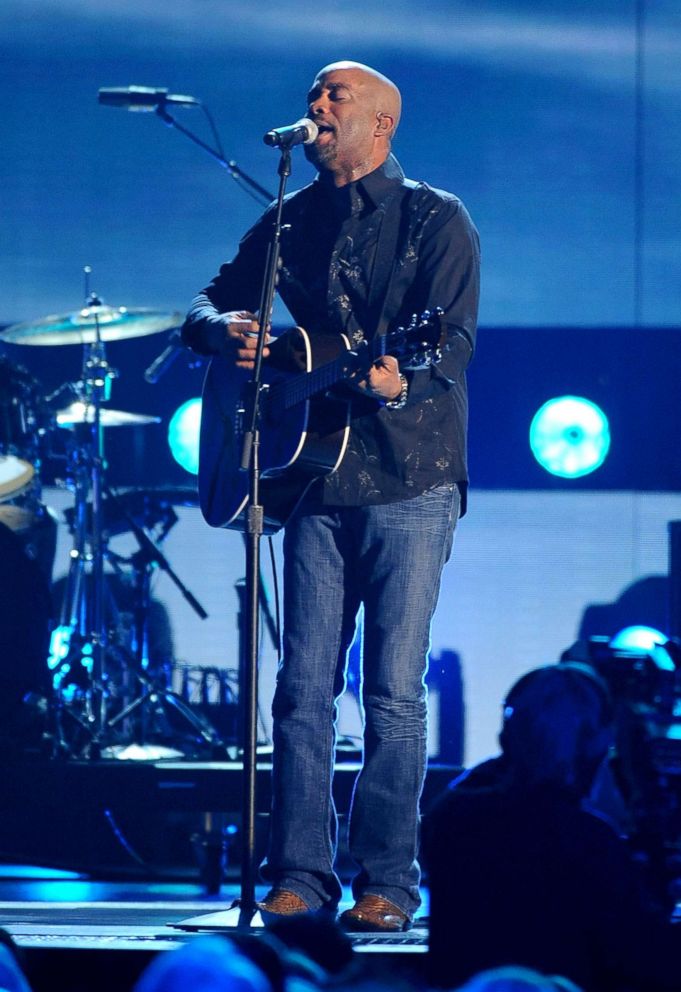 Darius Rucker
"We put ['Don't Think I Don't Think About It'] out and I remember just a different kinda time of life, you know? Doin' the radio tour, that was a lot of radio stations we went to," Rucker said of releasing the hit song, and making the switch from rock to country. "I remember … doing Robin's special and that was when one of those times that I thought… 'Okay, this is crazy… you know, I'm actually becoming a part of country music.' That was a cool time."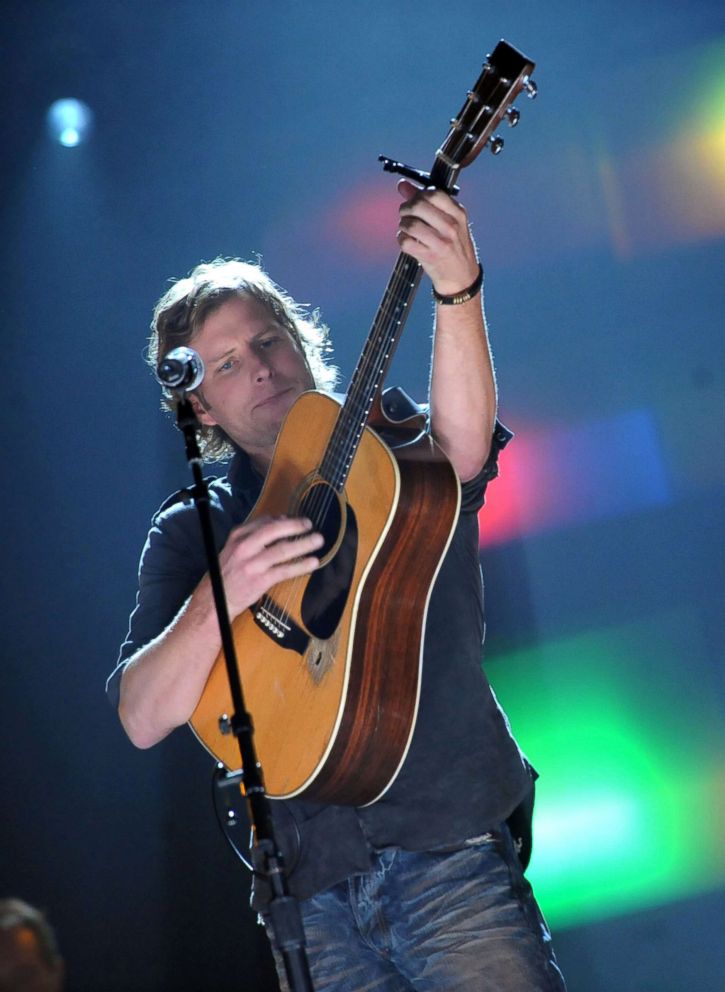 Dierks Bentley
"Gosh... 10 years ago, my first child had not been born. I've been married for two years… I like now a lot more than 10 years ago.... I would never want to go back there, but I was learning a lot about life, about who I was," Bentley said. "I was really having to do a lot of the work and… trying to find a way to machete my own path in those crazy town and this crazy business."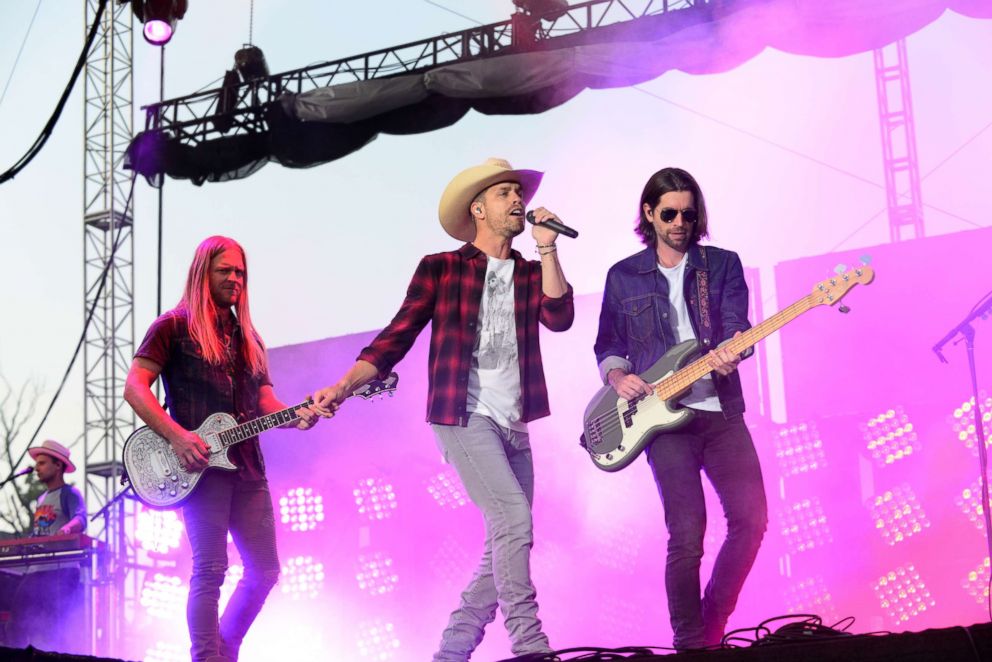 Dustin Lynch
"Ten years ago I was actually at my very first CMA Fest as an artist," Lynch said. "It was half of me being an artist and then half me being a cover band afterwards for a bar. So it was a big deal though, you know, because no matter where you are on Broadway, there's fans from all over the world and people are interested in country music and looking for the next up and comer. And so I had a bar full of people that were really, really kind and clapped after I played my original songs that were terrible, and hung around for, you know, Garth Brooks' 'Friends In Low Places' for the beers afterwards."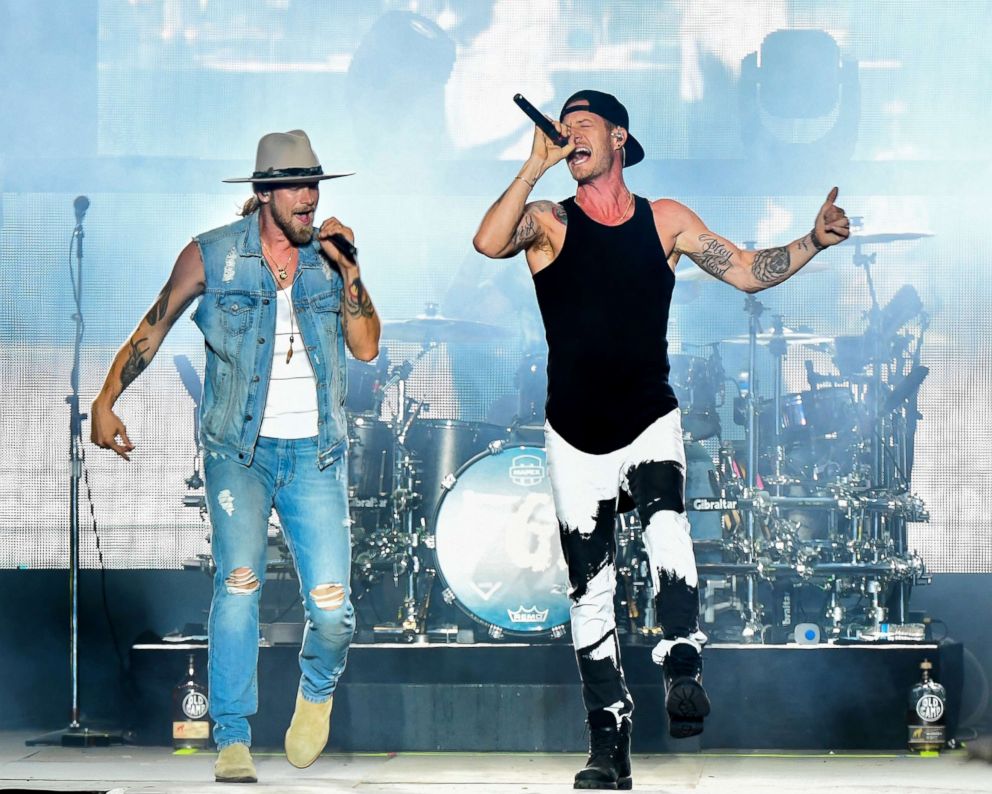 Florida Georgia Line
"Ten years ago, we were in college at Belmont…. just about to meet," Tyler Hubbard said. "It was that summer where we moved in together, got a place, and started working together, started to write together. Really, you know, creating a bond and a brotherhood."
Hubbard said he and Brian Kelley met at a "little worship service": "I came in late and was just standing in the back and BK was leading was worship and I just remember thinking, 'I need to meet that guy. We need to do music together.' I felt like God was just telling me you need to go introduce yourself… so that's what I did."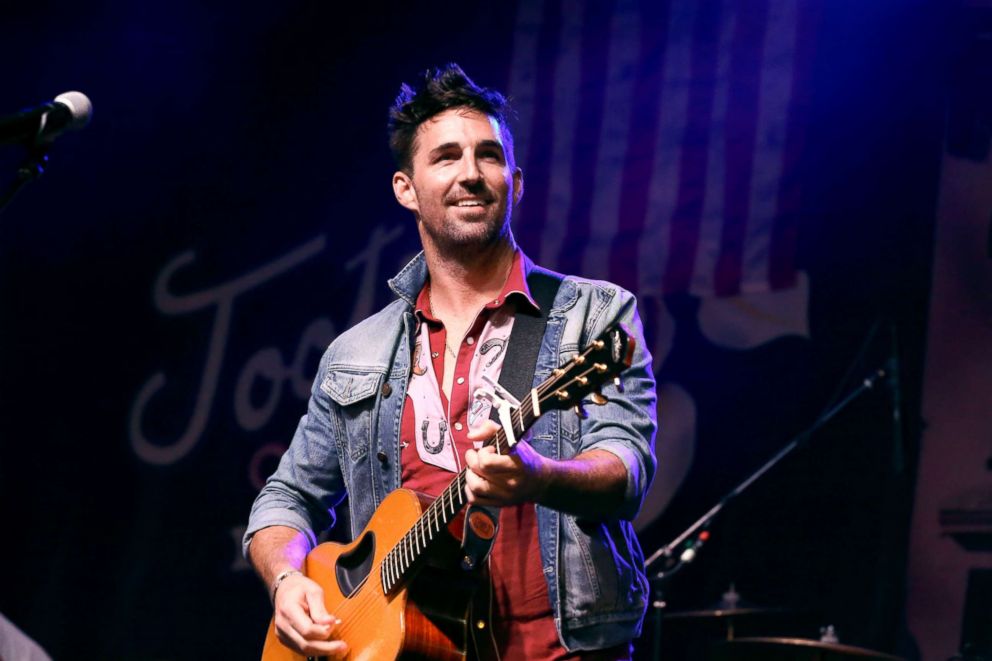 Jake Owen
"Definitely when my mom told me to cut my hair, I should have. I see a lot of like, uncertainty in that guy," Owen said of himself 10 years ago. "Kind of not knowing what was going on at that time but trying to pretend like I did... I also see that without that guy you wouldn't see the guy that's sitting here right now either."
Owen says he's "up the same thing I'm up to right now" as he was a decade ago: "Working every day to try to, not just be better professionally, but I think be better personally. And appreciate the moments in life and just be thankful that we're here."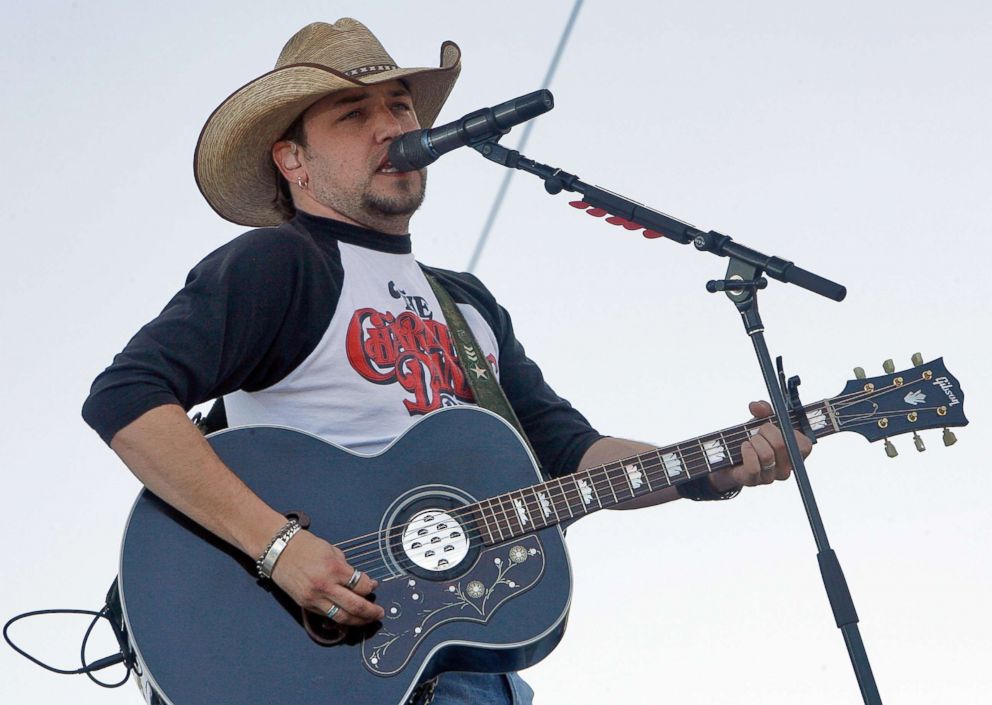 Jason Aldean
"It's cool because I kinda got to be friends with him on that tour," Aldean said of touring with Tim McGraw in 2008. "It was a good time… I learned a lot being out there on the road with him, and you know he's one of the best and, and been around as long as he has for a reason. So it was, it was fun to get to learn from him."
Aldean also debuted "She's Country" at the CMAs 10 years ago: "I think that was kinda the beginning of of the roller coaster for me… I remember… people erupted over that song. And I knew right then… there's something different with this song than we've had before. And, and that started it. And, and from that point on, it was like that was sorta the rocket ride… That performance, that song will always be pretty special."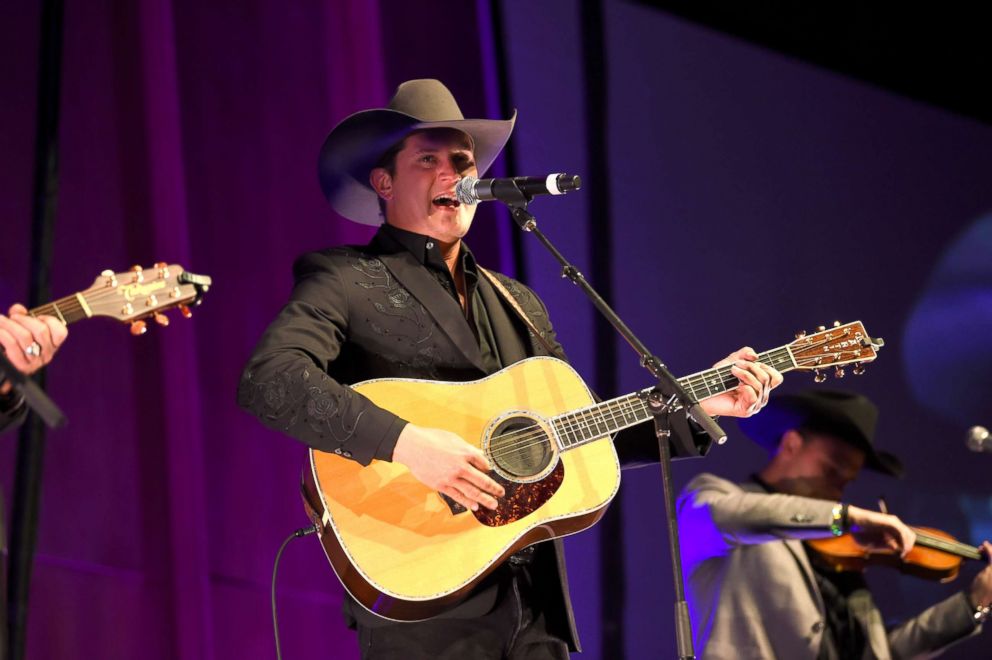 Jon Pardi
"I had long hair and it was very carefree and kind of like figuring it all out and having a good time and kind of learning the South, you know. I'm from the West coast… for me to move here at 22 with a MySpace account… like get real," Pardi said. "Everything was new and fun and I met great people who I still work with ... I'm still celebrating with all those people I met."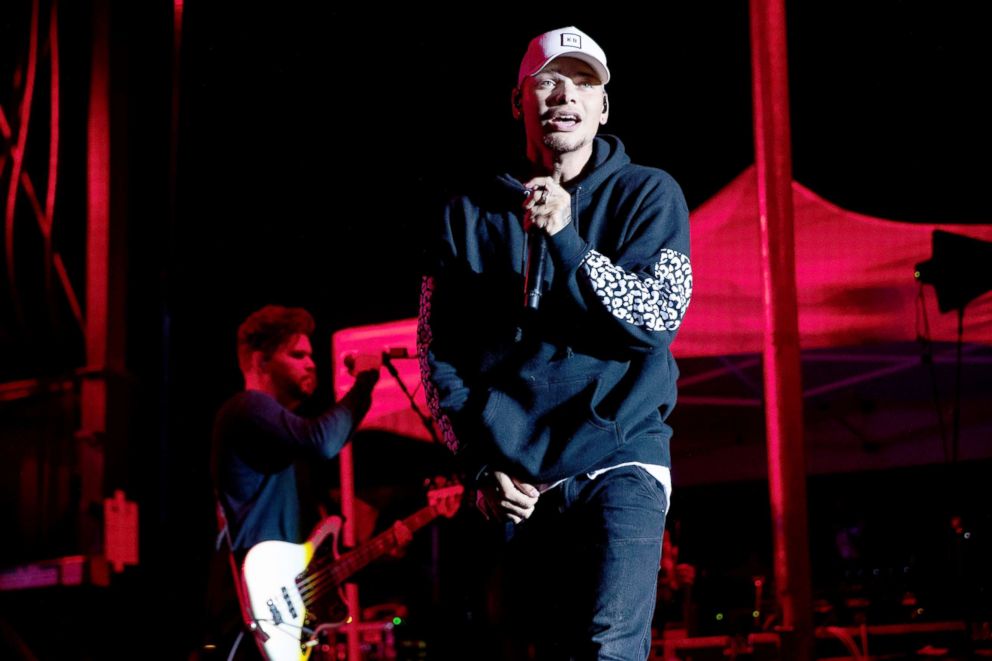 Kane Brown
"I was working at Target and FedEx and… playing Xbox, normal 18-year-old kid. I started singing and then started doing covers and putting them on Facebook," Brown said. "Eventually… I was doing research of like how to break the internet, and I did a number one song 'I Don't Dance' by Lee Brice … That was kind of my big break, the next morning I woke up and 60,000 shares and had a fan base of like 200,000 followers.... That's where everything took off from there. Yeah, I didn't know what was going on, my phone was like I could scroll for days because I didn't turn my notifications off."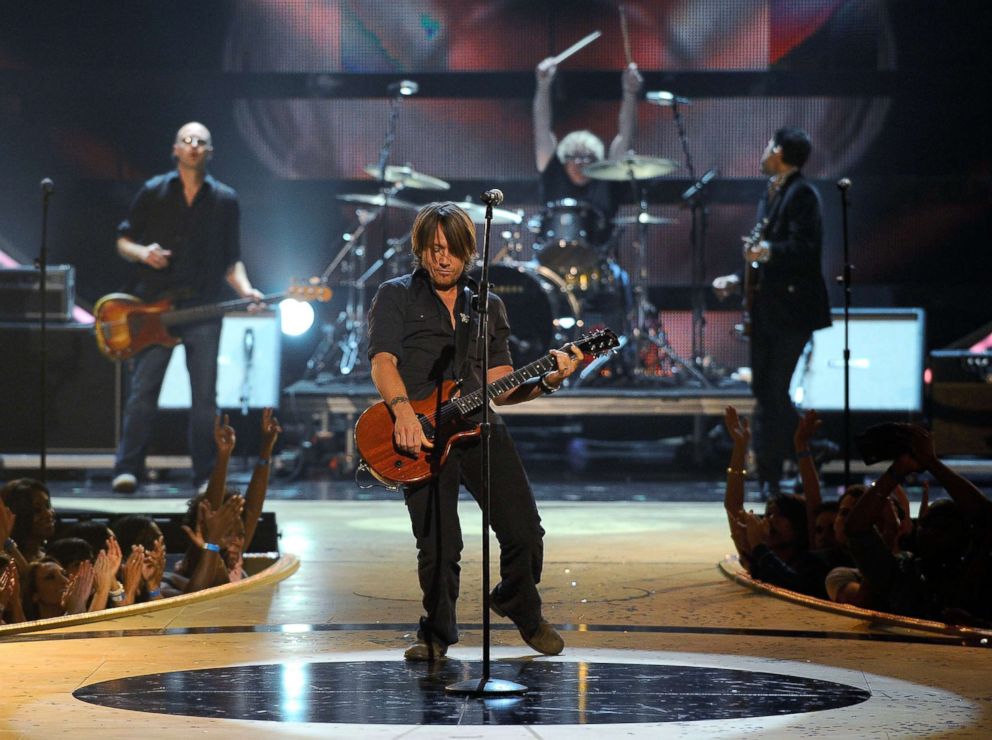 Keith Urban
Urban reacted to a picture of himself with country star Kelsea Ballerini from 10 years ago, after she camped outside the CMT Awards red carpet when she was 14: "That's amazing... it's crazy, I often think about that when I'm meeting people in the audience. You don't know who you're meeting as far as what's gonna be in their future as well."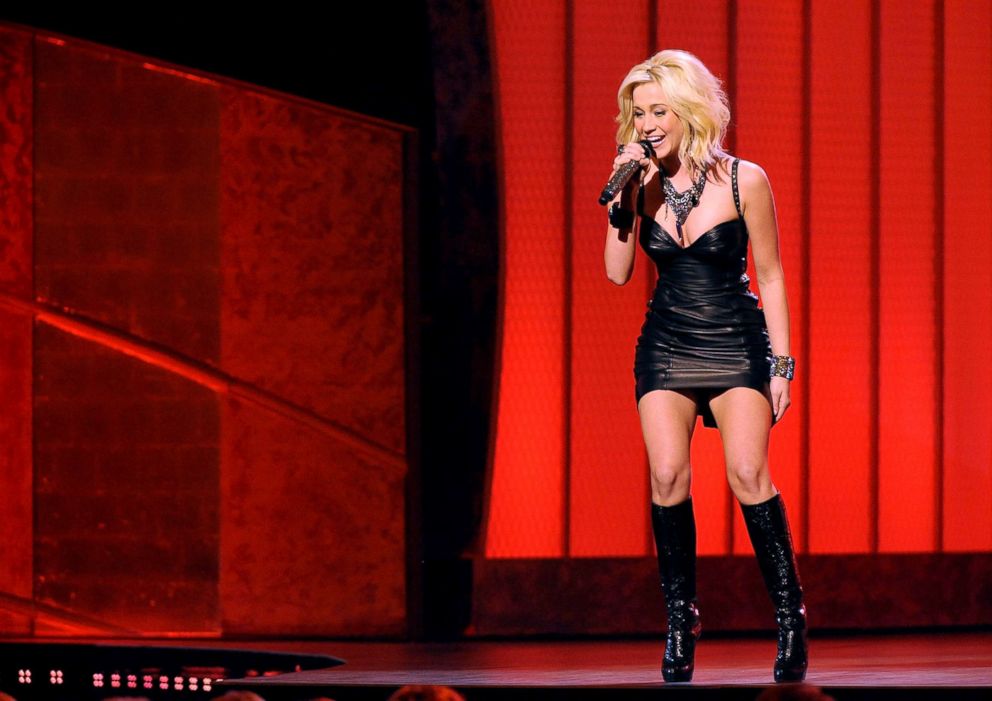 Kellie Pickler
"When I got in line for American Idol at 19 and green, I never in a million years thought that it would be the road that led me to Nashville and have so many of my other dreams become a reality," Pickler said. "I still kinda feel like little Kellie. My dream was just to be a part of something that matters, and be a bright light in the world, and just be a woman that my grandmother would be proud of."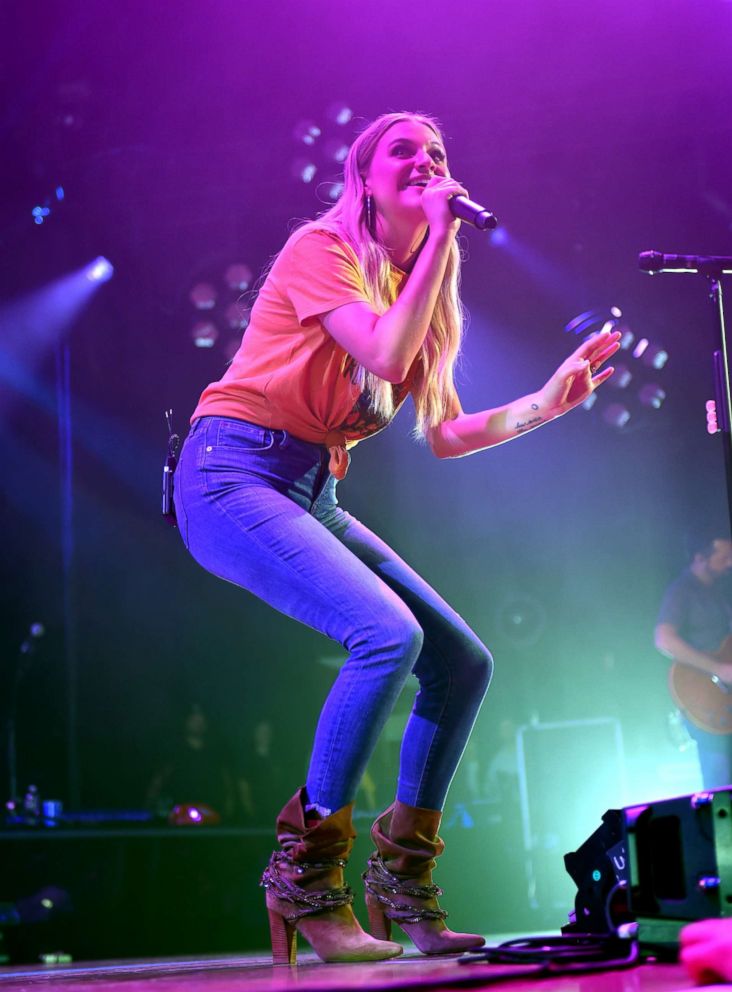 Kelsea Ballerini
"I'm so glad I had no idea, like, what my life would look like right now," Ballerini said. "But, at the same time, you know, when you're starting out it's confusing and it's tough … you don't really know what the right path is to be a country music artist, you know? So, as much as I'm glad that I didn't know anything, I wish I could go back and tell myself, like, 'You're doing good. Keep going, keep going.'"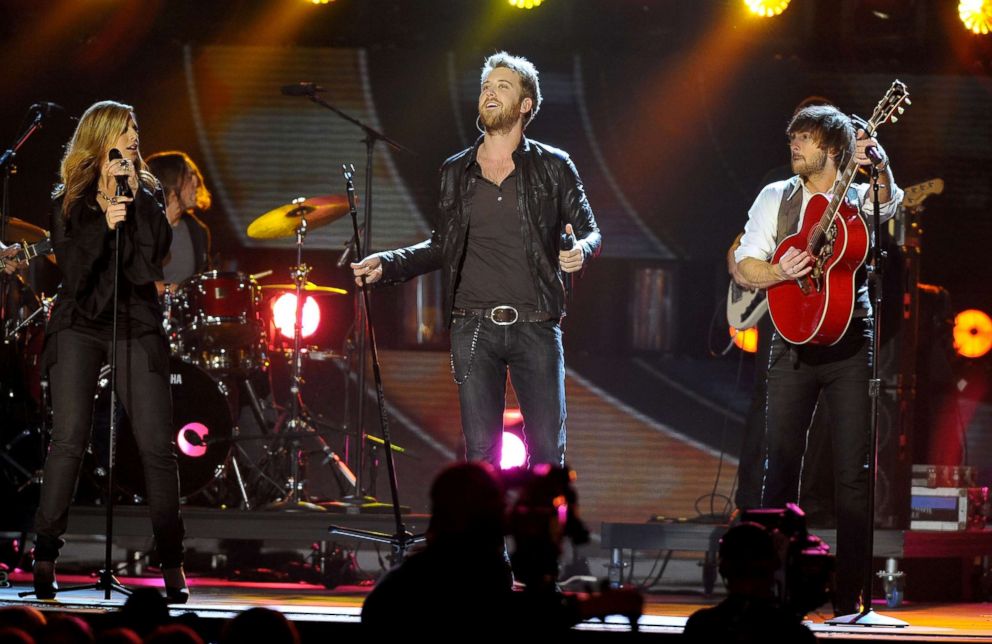 Lady Antebellum
"We've been together a little over 10 years as a band, and it feels like a blink of an eye." Singer Hillary Scott says of the 10th anniversary of Roberts' special: "It's awesome… for her, a huge milestone for her, and also for country music."
"I grew up listening to a lot of pop and rock, and my dad was a really big country fan, and my mom though was huge, huge Vince Gill fan… one night I was up in the room, and we learned a Vince Gill song, and it was 'Whenever You Come Around' and I was singing it," Dave Haywood said. "I just remembered that moment because my mum just was so proud of us for learning that song."
"I'm so proud because like, I remember when I first moved to Nashville and I was showing my mom around it," Haywood remembered. "Now… To have such great exposure and the town's just thriving, and it's exciting to me. It's where dreams kind of come true. We sang and performed a lot in down Broadway and stuff, and so it's really cool to kind of see how much it's grown."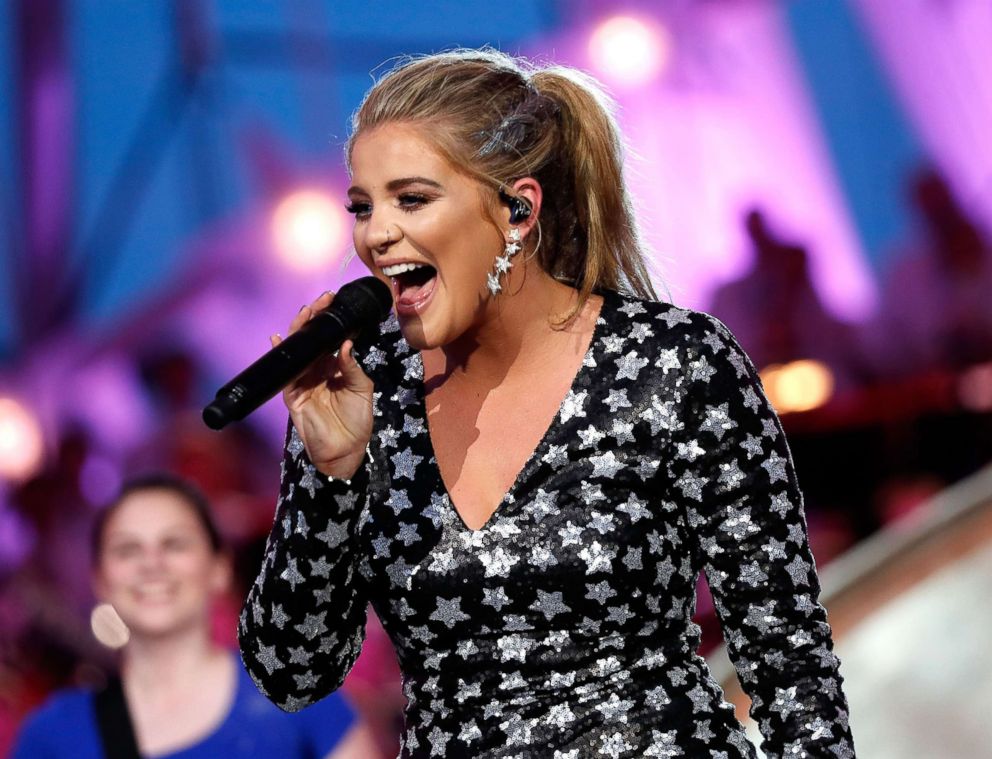 Lauren Alaina
Alaina says she was "the biggest tom boy in the world" 10 years ago: "I would not have been in a sparkly cape at 13… that was right around the time… I had a crush on this boy and I remember he liked a girl on the cheerleading squad -- so I like decided I needed to be on the cheerleading squad. I was so bad at it… It was not my thing. It never worked out with that guy too… now I'm in a sparkly cape, so I feel like he may have inspired that slightly. So I'm appreciative."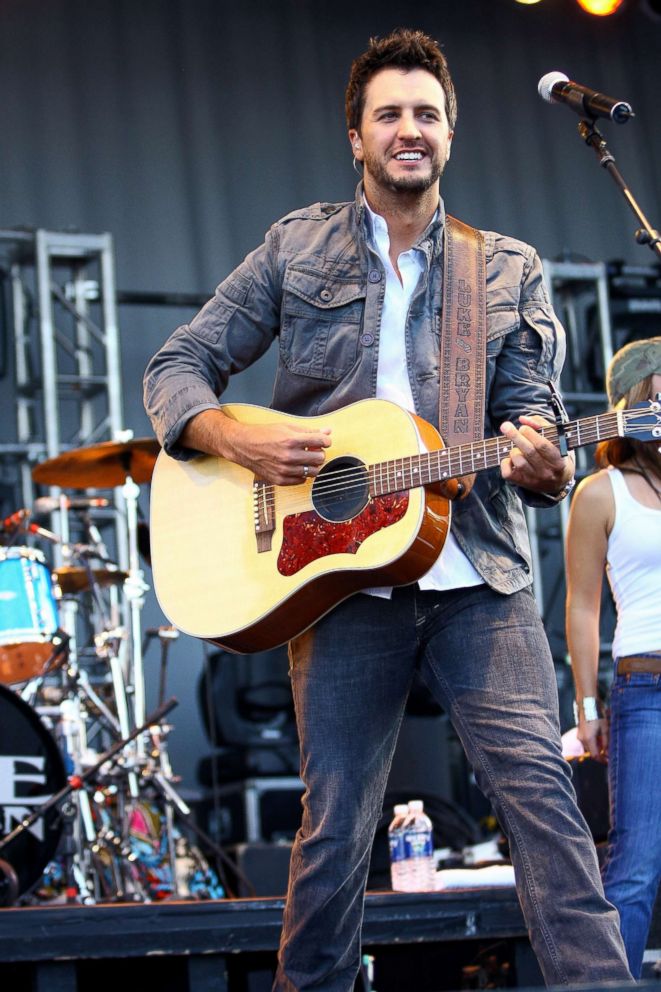 Luke Bryan
"I'm holding up pretty well… You know what? I'm, I mean, I guess I'm still as goofy. Still as naïve. You've got to be," Bryan said of who he was 10 years ago. "I was having fun then, and I'm still about to go have more fun than anybody in the whole arena. And I do like my hair better now."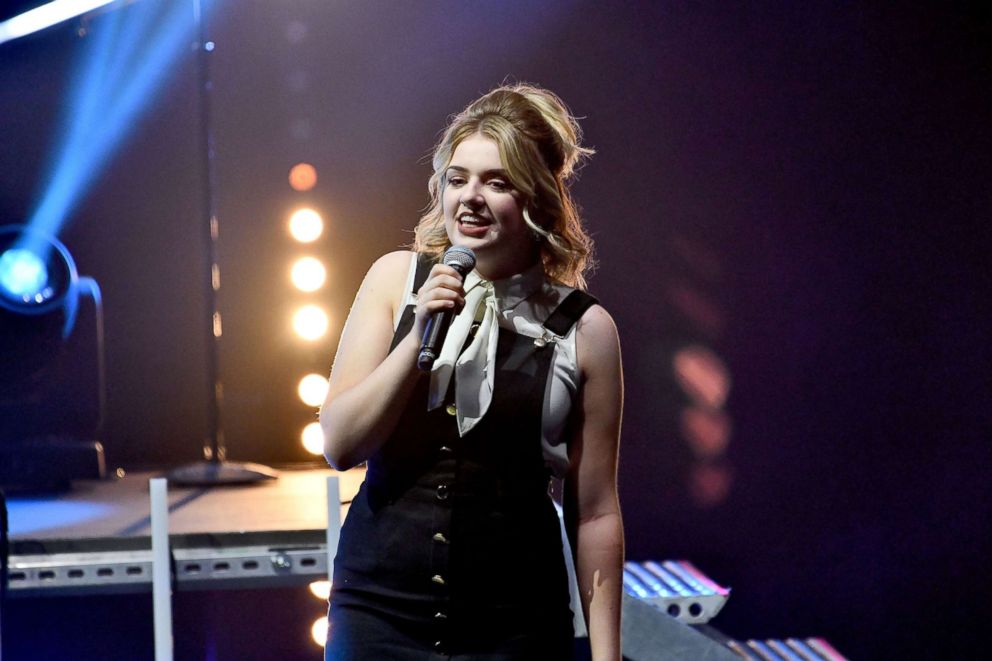 Maddie Poppe
"'American Idol' was a show that I grew up watching," the show's 16th season winner said. "I remember voting, and it… didn't seem real, you know, winning the show -- because … that is like a dream. That is something I thought I could never do. And I just wanted to audition just because I thought I'd take a chance and, you know, I thought it'd be fun. But it was never something I thought I could win."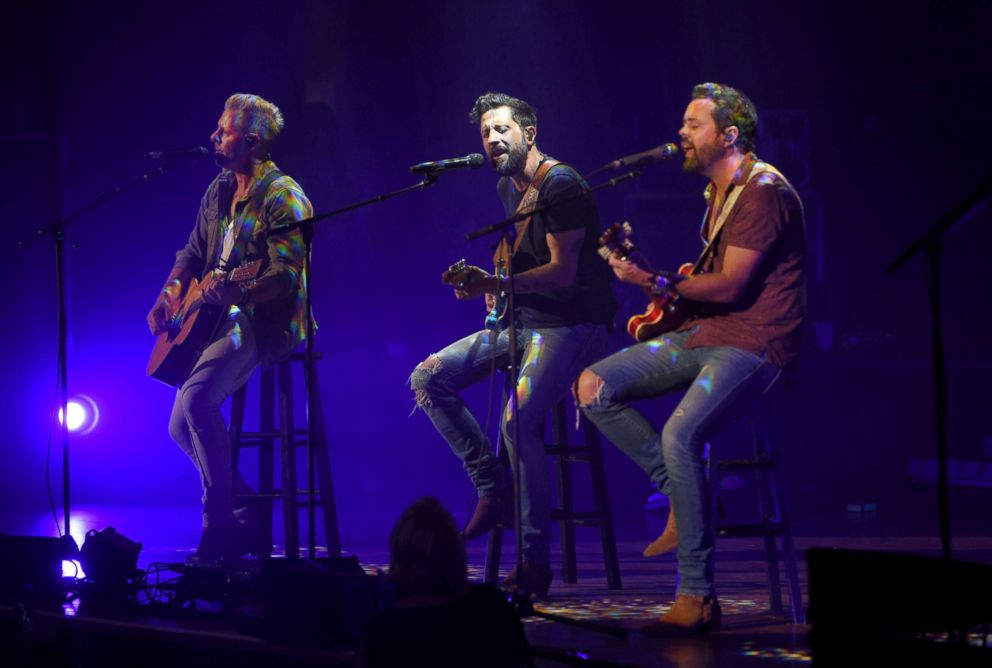 Old Dominion
"10 years ago I was probably moving here," Brad Tursi said of Nashville. "I think it will be 10 years in August… I was in New York City 10 years ago."
"The rest of us were playing together," Mathew Ramsey said.
"We were riding in a Pontiac Montana," Trevor Rosen said. "We were playing a couple bars and what not. I think that's the year I was losing a publishing deal and having no idea what I was going to do.""Yeah, we were all ... We were definitely all broke," Ramsey said. "You were full of hopes and dreams, though."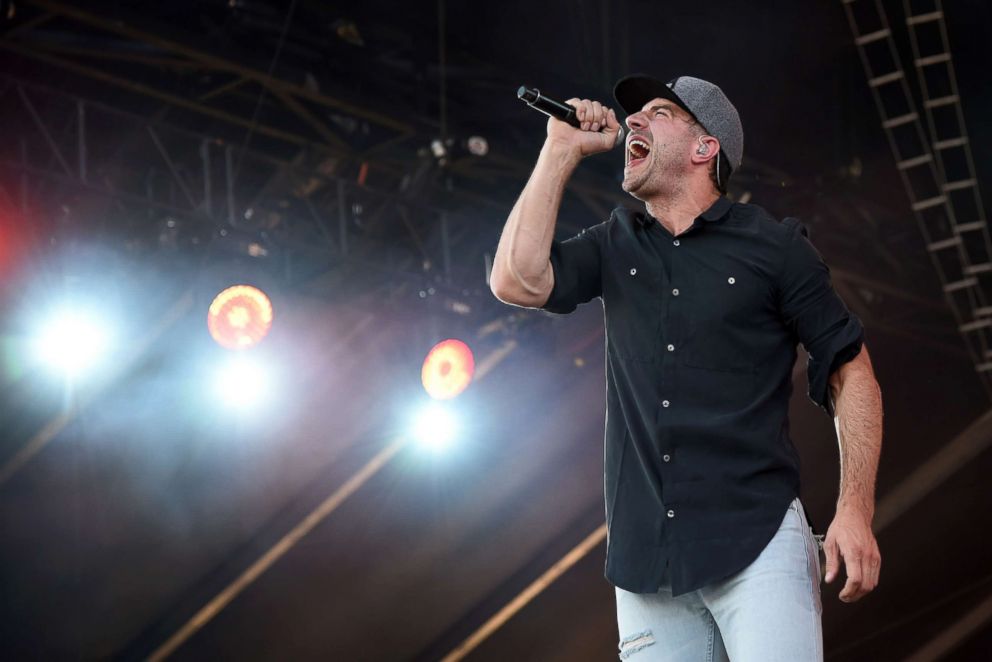 Sam Hunt
"I was just about to wrap up my college experience. And I was facing the real world, trying to decide what I wanted to do with my life," Hunt said. "I was getting ready to take off to Nashville and grow up..., this music thing has really just taken me to places that I couldn't have imagined."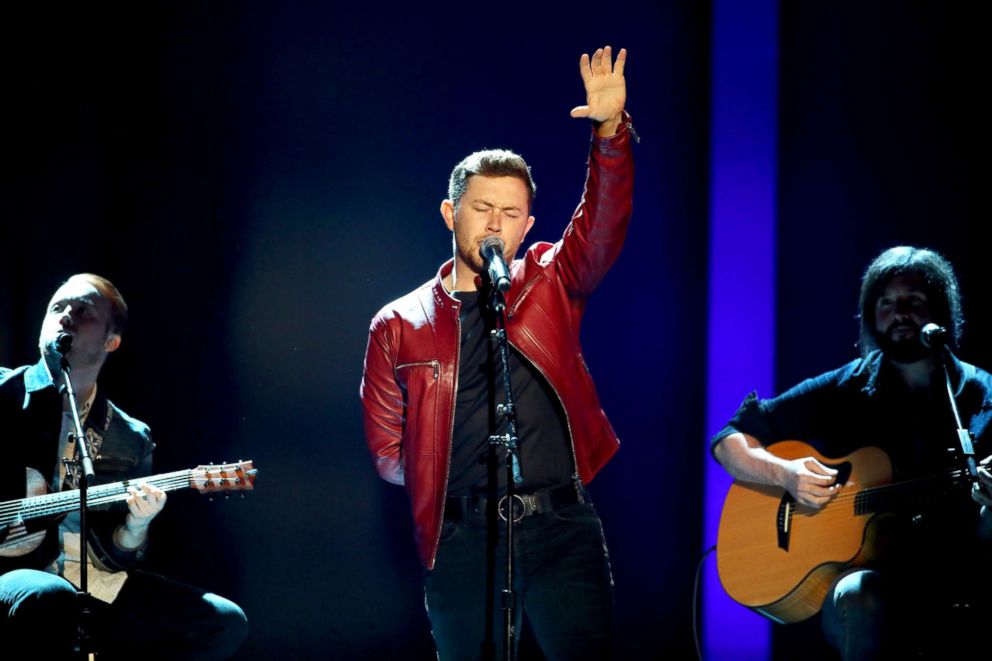 Scotty McCreery
"I've always been a fan of 'American Idol,' and always loved to sing. So, in the back of my head, in like my wildest dreams, I'm like, 'One day I'd like to try out and, and see what happens.' But didn't think anything would come of it. So we didn't tell anybody," the show's 10th season winner said. "We figured they'd laugh at us… But, went up there to Milwaukee, didn't tell my sister, didn't tell my friends. Then they let me through and we were like, 'Oh, wow. We might have to start telling people.' Then it just kept on going… It was kind of just this crazy idea, but it all worked out. That's what I love about Idol, is it could be your next door neighbor that's, that's the next American Idol. I was the grocery store bagger in high school, baseball pitcher, so, you never know."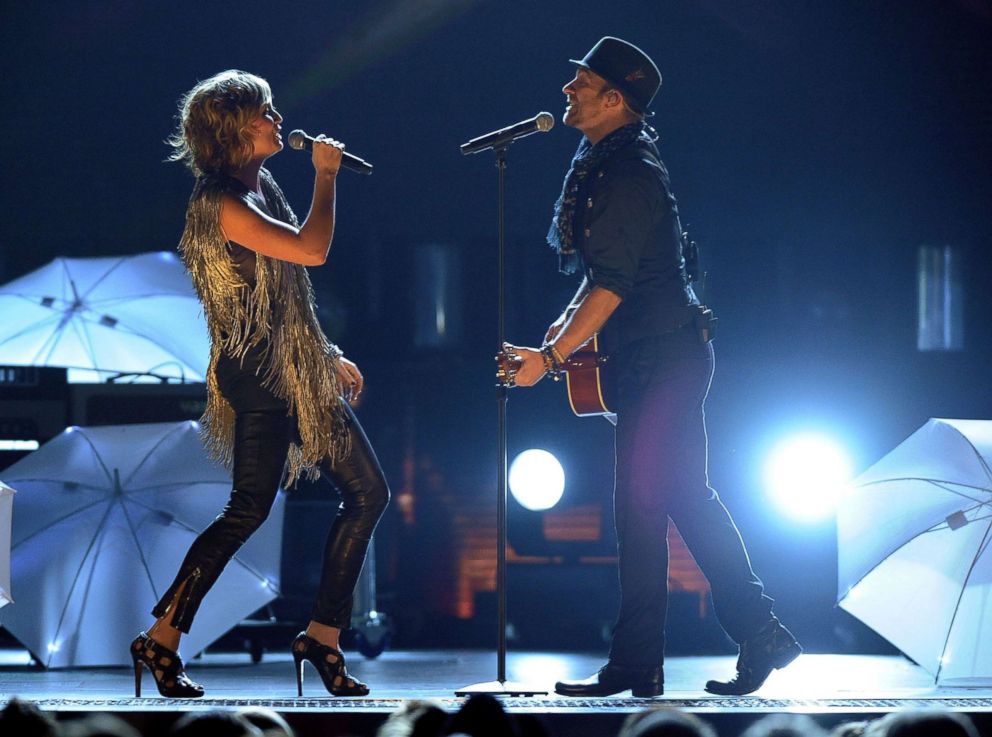 Sugarland
"One of the things that this band does really well -- and thank God, because music is actually a performing art, which means it's actually meant to be experienced live -- is that we can perform live," Jennifer Nettles said. "I feel grateful for the years and years… that we had playing clubs before we started doing this. We did not grow up ... I mean, look -- like it, love it, don't, whatever, but we did not grow up on YouTube, you know what I'm saying?"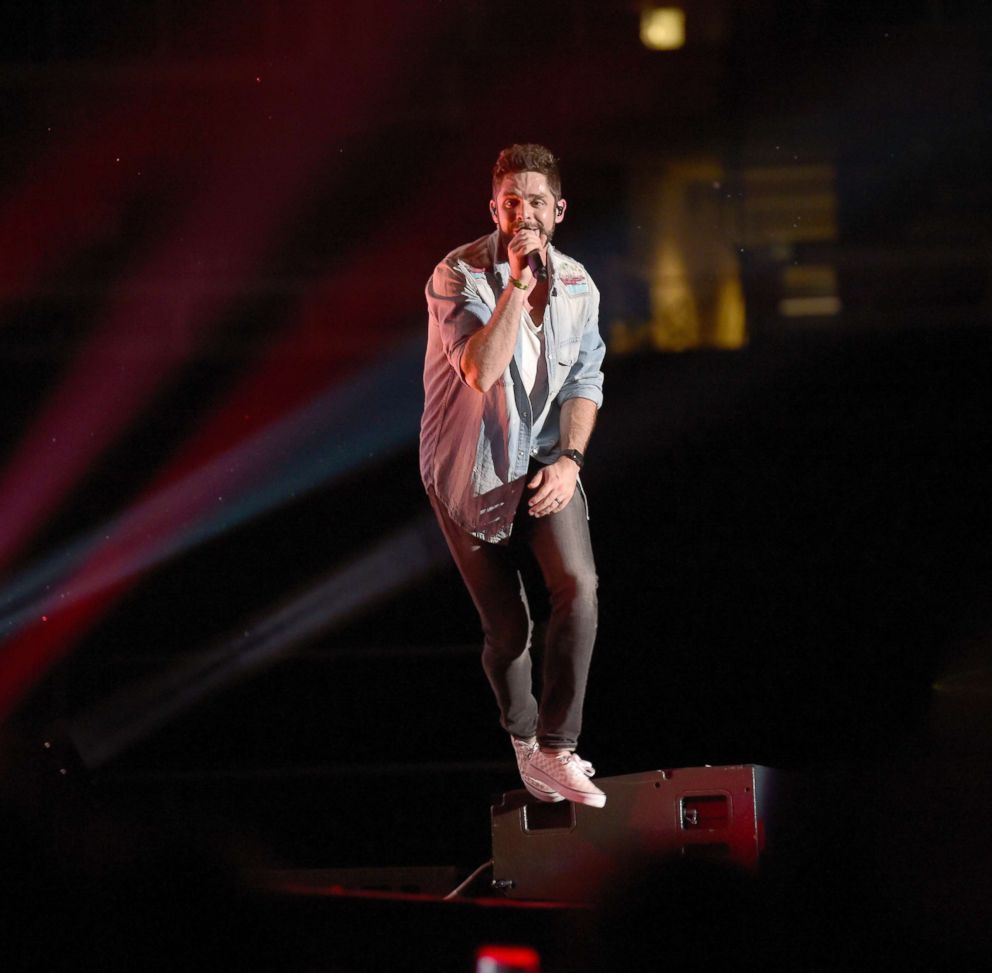 Thomas Rhett
"I went to school, because everyone else was going to school," Rhett said. "I think I had three different majors in school and then finally realized... I told my mom, 'I might have to drop out, because I don't know that I can, I don't know that I can do this school thing anymore. I need to write songs and play shows.'"