Jodi Arias Videos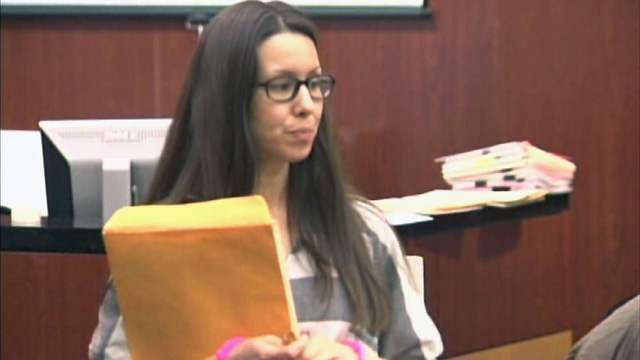 About Jodi Arias
Jodi Arias, 32, is accused of first degree murder in the death of her former boyfriend, Travis Alexander. Prosecutors say that in the summer of 2008, after the couple had broken up, Arias stabbed Alexander 27 times, slit his throat and shot him in the head as he showered in his Mesa, Ariz., home. Arias has pleaded not guilty to the crime, and has remained in jail since her arrest in July 2008. A jury will have to decide if she is a cold-blooded murderer or was a victim of domestic violence, as she claims, who was forced to kill. Arias faces the death penalty if convicted.
Text Message Is Key Evidence at Woman's Murder Trial
Part 4: While prosecutors say Hubers killed Poston when he broke up with her, she claims it was self-defense.